'Sweetie Pie's' Star Miss Robbie Breaks Her Silence since Son's Arrest in Murder-for-Hire Plot
Following the legal drama her family has been immersed in lately, restaurateur and singer Robbie Montgomery shared a message for the first time with her followers on social media.
Being in the spotlight means you get to have both the good and the bad displayed in public. Robbie Montgomery must have had a lot to handle since the arrest of her son for murder was made public.
For the first time since the incident, the "Sweet Pie's" genius who had been relatively silent gave her first reaction on social media. The former TV presenter sent a message of appreciation to her followers on social media.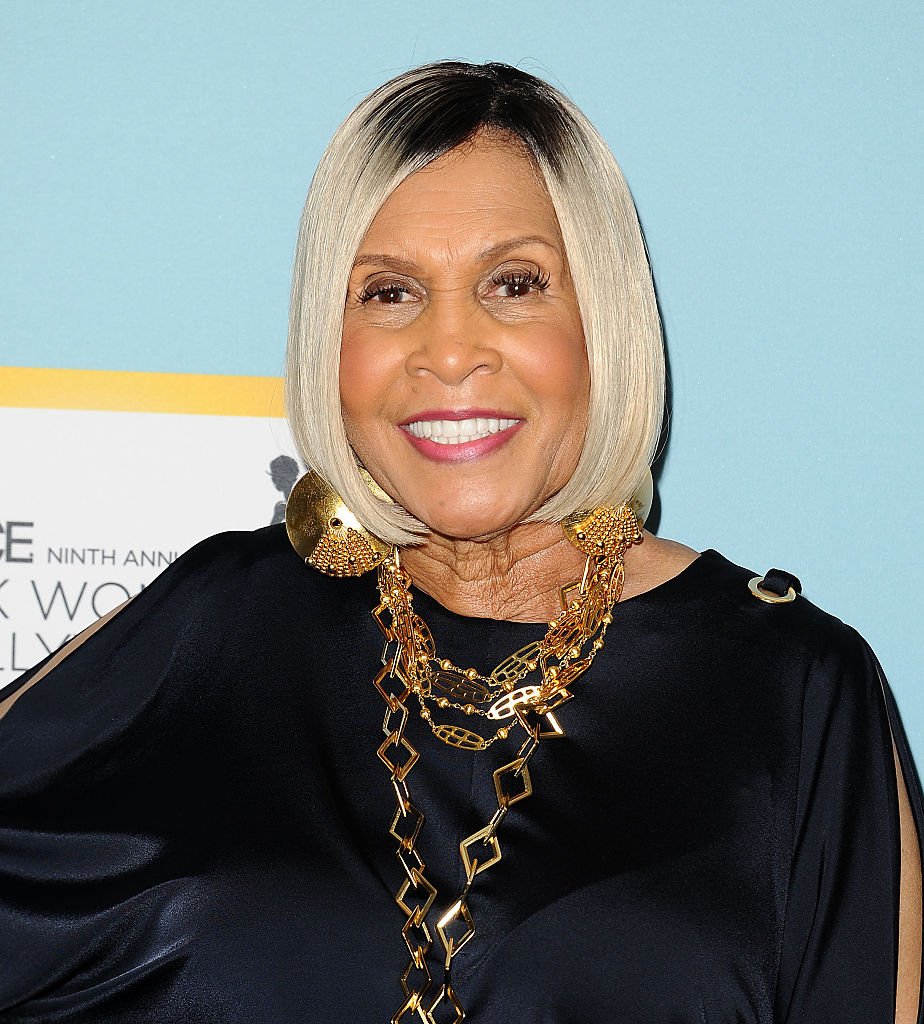 Miss Robbie's son, Tim Norman, was arrested and charged in August, accused of having a role in the murder of her grandson, Andre Montgomery, Jr. The news came as a shock to the family of the 80-year-old singer and businesswoman.
Robbie seems to have found her groove back and took time to thank concerned fans who reached out to her via texts, calls, cards, and mail. She shared a picture where she made a heart with her hands, wearing her face mask. She captioned the post:
"I truly appreciate all the love, prayers, cards, calls, and messages of support my family and I have received from you all. May God bless you all."
Being her first response in a while, fans came out in masses to show their support for the iconic singer. The post has gathered over eighteen thousand likes and over two thousand comments.
One supportive fan called Robbie a strong lady and said she was going to keep her in prayers. Other fans posted comments of love and prayers for the singer.
Norman reportedly pleaded not guilty during his court appearance.
According to reports, Robbie sent a text to her journalist friend April Simpson where she revealed that she was weak to make a statement and needed prayers for her and her son. 
Robbie's son, Norman, was arrested as part of an alleged plot that killed his then 21-year-old nephew by luring him through the help of a friend to the site where he was brutally murdered.
Norman is reportedly facing a life sentence or even the death penalty if convicted in the murder-for-hire conspiracy case. His legal team allegedly tried to get him released from jail while he awaited trial but was denied the request by a judge.
The judge cited strong evidence against Norman as the reason for him being denied bail until his trial. The judge believes that Norman might be forced to flee prosecution seeing the heavy price he will be paying if found guilty. Norman's criminal record was another reason for him being detained.
Norman reportedly pleaded not guilty during his court appearance. The 41-year-old actor and his friend Terica Ellis are held behind bars for the death of Norman's nephew who was killed in 2016.
According to reports, the bad blood between Norman and Andre was stirred after the latter stole $200,000 in cash from his grandmother's home.
Andre was reportedly murdered after receiving a call to meet someone outside during a session in the recording studio at home.