Here's How Simone Biles Expressed Her Appreciation for New Boyfriend Jonathan Owens in a Photo
American artistic gymnast Simone Arianne Biles shared an appreciation post to her boyfriend, NFL player Jonathan Owens, in a sweet new picture on her Instagram Story. 
On her Instagram story, American gymnast Simone Biles posted a sweet photo of her boyfriend, NFL player Jonathan Owens. The image was to show how much she appreciated him. 
In the picture, the NFL star was standing by a white wall in a black designer sweatshirt with "Essentials" printed across the front. He had on matching black shorts.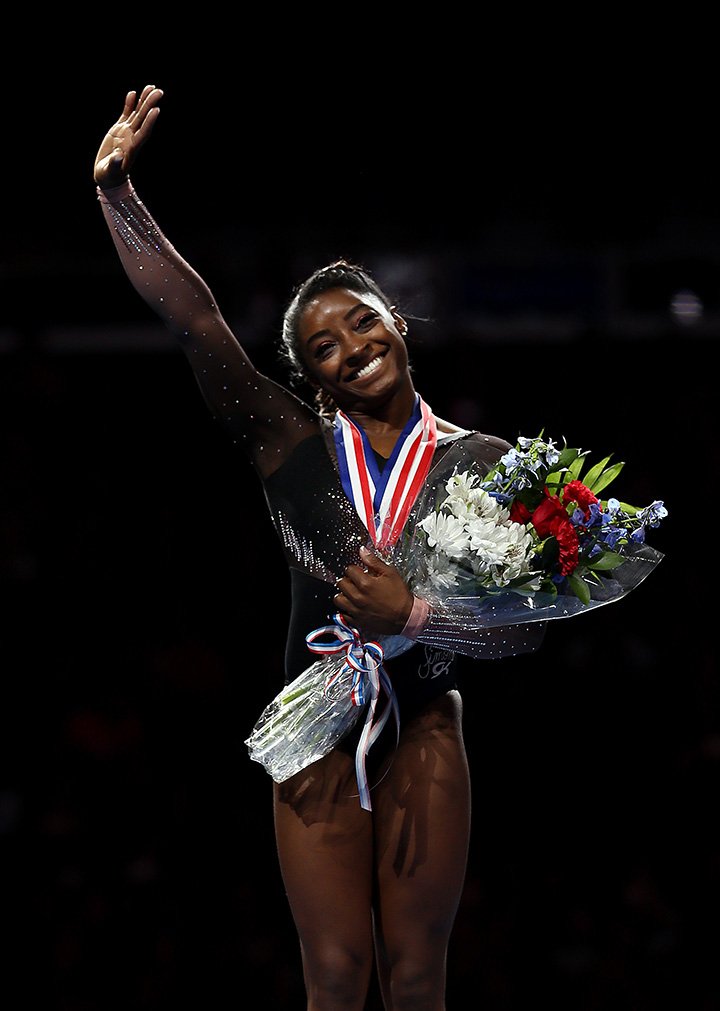 His short dark brown hair was styled into his signature punk cut, and with his arms hanging to the sides, he gave a casual pose as he stared into the ready camera. 
To show the world how grateful she was to have the handsome Owens in her life, Biles left a heartwarming message just above the picture. Full of emotion, she wrote: 
"THANK U LORD ???."
She also posted another adorable photo of them looking all glammed up. They were both dressed in black, and with huge smiles on their faces, they posed for a sweet selfie. 
Biles had on simple makeup and adorned herself with studded earrings and a necklace. Owens, on the other hand, also wore an earring and had a gold chain with a stone pendant around his neck. The gymnast then called him her "Mancrush everyday."
Though it was hard to part ways after being together for so long, she explained that it was for the best.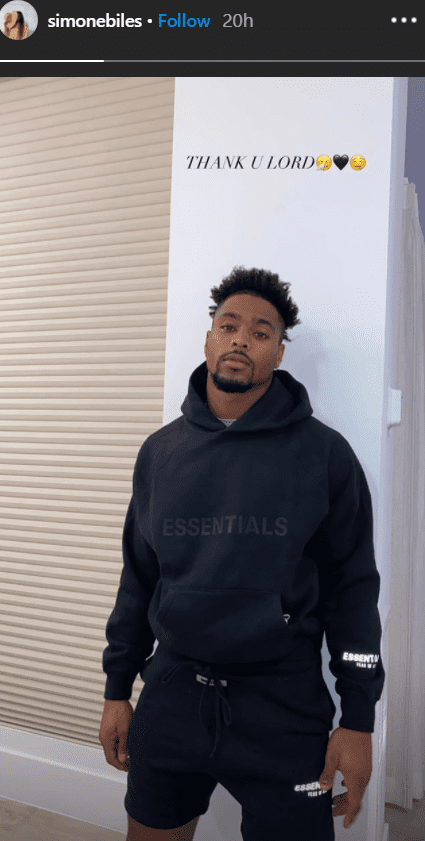 The lovebirds made their relationship public in August after Biles posted two sweet photos of them on her Instagram feed. In the pictures, she leaned into Owens and he towered above her from behind as they stared into the camera.
The NFL star had a slight smile on his face in the first picture while the gymnast grinned widely with her long braids draping down her front. In the second slide, he kissed her on the neck and she still had on the big grin. 
In a shocking interview in July, the 23-year-old revealed that she and her ex-boyfriend Stacey Ervin Jr., former gymnast and fitness coach, called it quits in March after three years together. 
Though it was hard to part ways after being together for so long, Biles explained that it was for the best. The pair fell in love after Biles' grandmother hired Ervin to be a coach at her gym. They eventually started dating in the summer of 2017.
Besides being one of the world's most decorated gymnasts with 30 gold and Olympic medals, Biles has also made the rounds for her super toned body. Last month, she posted a photo of herself in a hot swimsuit, giving her fans a view of her perfect abs.
A few days ago, she also flaunted her pert derrière in a simple photo on her Instagram feed. She was clad in an oversized grey cardigan and white sweatpants that perfectly accentuated her figure as she grinned for the camera.