Famous TV Host Wendy Williams Revealed as the Person behind the 'Lips' on 'The Masked Singer'
Renowned show host Wendy Williams was revealed to be the celebrity behind the Lips costume during Wednesday night's elimination of "The Masked Singer."
After a one-week hiatus, season 4 of "The Masked Singer" returned on Wednesday, October 28, for the debut of its Group C contestants. Costumes Lips, Squiggly Monster, Broccoli, Jellyfish, and Mushroom, took the stage and performed for the first time since the show's premiere in September.
The renditions started with Squiggly Monster singing "Have You Ever Seen The Rain," followed by Mushroom delivering a soulful performance of Maxwell's "This Woman's Work." The night's last performance was by Lips, who sang "Native New Yorker" by Odyssey, paying tribute to The Big Apple.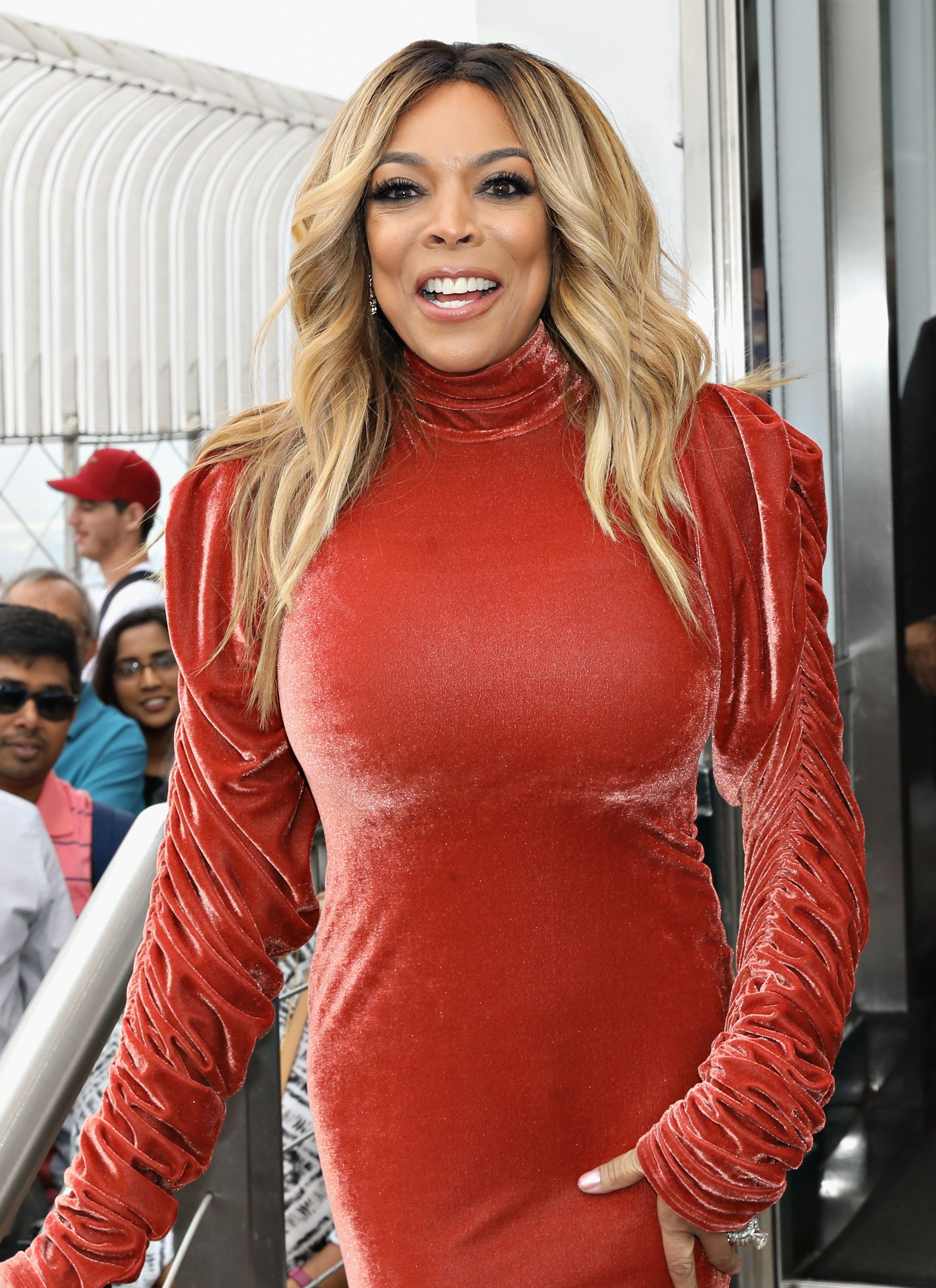 After each performance, host Nick Cannon grilled each contestant to reveal more information about their costume to get more details about the celebrity behind the mask and give the judges a guided guess.
Williams joins formerly unmasked singers Mark Sanchez (Baby Alien), Brian Austin Green (Giraffe), Mickey Rourke (Gremlin), and Busta Rhymes (Dragon).
For Lips, judge Ken Jeong guessed it was Mariah Carey while Robin Thicke selected Sandra Bernhard. Jennifer McCarthy and Nicole Scherzinger guessed Wendy Williams.
When the votes arrived, Lips was at the bottom and was unveiled, and it turned out to be show host, Williams, making McCarthy and Scherzinger right. A video of the elimination was shared by "The Wendy Williams" Host on Instagram, and it showed the judges and audience cheering to have her costume head removed.
Cannon proceeded to whisk off the mask but struggled with it, causing two men to come on stage to assist him. Underneath the mask was an enthusiastic Williams with a huge smile on her face. According to People Magazine, when asked after the elimination why she chose the costume Lips, Williams said:
"Well, first of all, they're fabulous. I can't sing, I can't dance, but I know how to have fun."
Williams joins formerly unmasked singers Mark Sanchez (Baby Alien), Brian Austin Green (Giraffe), Mickey Rourke (Gremlin), and Busta Rhymes (Dragon). Green got eliminated during Wednesday, October 7, Group A Playoffs, but the judges' wrong guess of who was behind the mask was the episode's highlight.
None of them suggested the "Beverly Hills, 90210" star as they listed Seth Green, Shia LaBeouf, Travis Barker, Jason Priestley, and Dale Earnhardt Jr. as the possible celebrities.
The FOX network singing competition show has become endeared to the hearts of many not only because of its captivating celebrity list but its jaw-dropping, eccentric costumes. 
According to reports, the eye-popping costumes of this season, Popcorn, Watchamacalit, Snow Owls, Sun, Seahorse, Serpent, and others were created with the ongoing pandemic in mind. Due to the generally somber mood, costume creator Marina Toybina deliberately made the costume colorful to put smiles on viewers' faces.