Rachel Lindsay Lives Apart from Her Husband — inside the 'Bachelorette' Star's Marriage
TV personality Rachel Lindsay, the first African-American bachelorette in the history of "The Bachelorette," is married to Bryan Abasolo, but they are living apart.
Lindsay made headlines in early-2017 after Jimmy Kimmel officially announced on his show that she had been chosen as the bachelorette for the thirteenth season of "The Bachelorette."
Apart from the fact that she became the first Black bachelorette in the show's history, the announcement attracted a lot of attention because, at the time, she was still a contestant on the 21st season of "The Bachelor," competing for Nick Viall's love.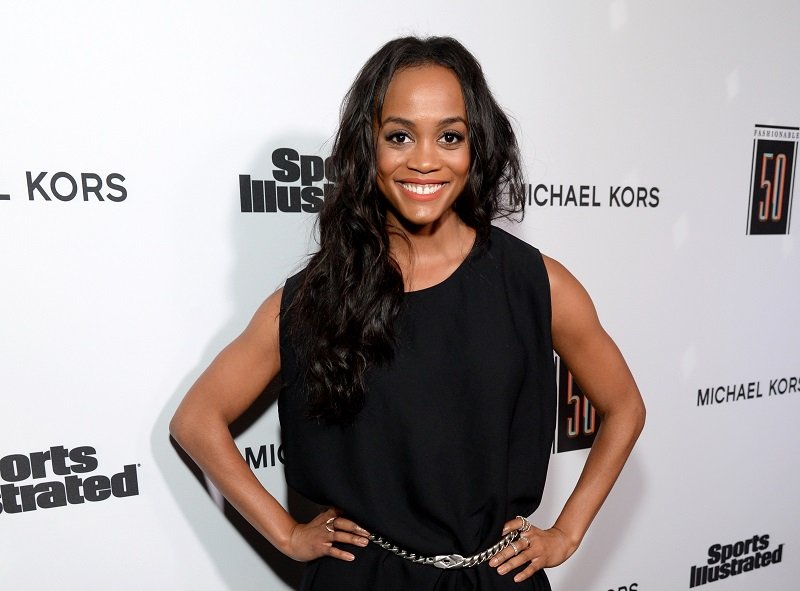 RACHEL LINDSAY DATED KEVIN DURANT
The truth is that Lindsay earned the audience's love and respect with her unique personality and intelligence. In fact, she obtained a degree in Kinesiology and Sports Management at the University of Texas.
After that, she followed in her federal judge father's footsteps and went to law school at Marquette University. She even worked in Dallas, Texas, in the insurance law field.
It was also during her time at the University of Texas that she dated NBA great Kevin Durant. They reportedly had a "pretty serious" relationship but parted ways after she went to law school.
After her failed relationship with Durant and inability to keep Nick Viall, Lindsay met "The Bachelorette" contestants and, in the end, accepted the proposal of Bryan Abasolo, a Miami-based chiropractor.
RACHEL LINDSAY'S WEDDING
In 2019, while the couple was planning their wedding, they moved to Miami. Earlier that year, it was revealed that the couple had hired a wedding planner and that, instead of a rehearsal dinner, they would be hosting a welcome reception.
Then, on August 24, 2019, Rachel Lindsay and Bryan Abasolo tied the knot in Cancun, Mexico. As per their honeymoon, they chose Santorini and Mykonos in Greece.
[Lindsay is] putting her family first, not her career over her husband.
Shortly after that, the pair revealed that they wanted to have kids "sooner rather than later." They confessed that they were not preventing it and, if they had to plan for enlarging their family, they would love to do it in2020.
So far, they have not announced anything regarding children. What Lindsay did reveal, though, was that they celebrated their first wedding anniversary in Aruba.
During an interview with Extra's Billy Bush, aired in September 2020, Lindsay, who was still on the Caribbean island, shared some details about her and Abasolo's relationship and what she learned about him after walking down the aisle.
The TV personality pointed out that they lived together for two years before getting married, so she had plenty of time to get to know her husband before saying "I Do."
RACHEL LINDSAY AND BRYAN ABASOLO LIVING APART
Rachel Lindsay's husband is "more quiet publicly," though, but not with her, something that she sees as a great feature because they balance each other.
In the same interview, Bush welcomed her to the Extra family. Lindsay pointed out that she was looking forward to telling stories and having engaging conversations with people.
Lindsay and Bryan's thriving careers are precisely the reason why they have been living apart.
During an episode of his "Dr. Abs Healthcast" podcast, she explained that she was in Los Angeles working for Extra and he was in Miami focused on his chiropractor business. She said:
"We know where we're going, we know where we're headed, and we know what we're trying to build as Abasolos."
After stating that they were working on their careers to "eventually" bring themselves together, the TV personality pointed out that she was putting her family first, not her career over her husband. Way to go, Queen!