Shaunie O'Neal Shares Photos of Little Sister Who Is Her Spitting Image — See Stunned Reactions
"Basketball Wives" star Shaunie O'Neal delighted fans with a stunning picture of her sister, Cori Spellman, who shares a remarkable resemblance with her.
Fans of Shaunie O'Neal, one of the stars of the reality show "Basketball Wives," were surprised that she has a look-alike sister. Shaunie barely shares about her sister online.
On October 29, the former wife of NBA star Shaquille O'Neal took to Instagram to pay a sweet birthday tribute to her sister, Cori Spellman, who recently turned 40 on October 28.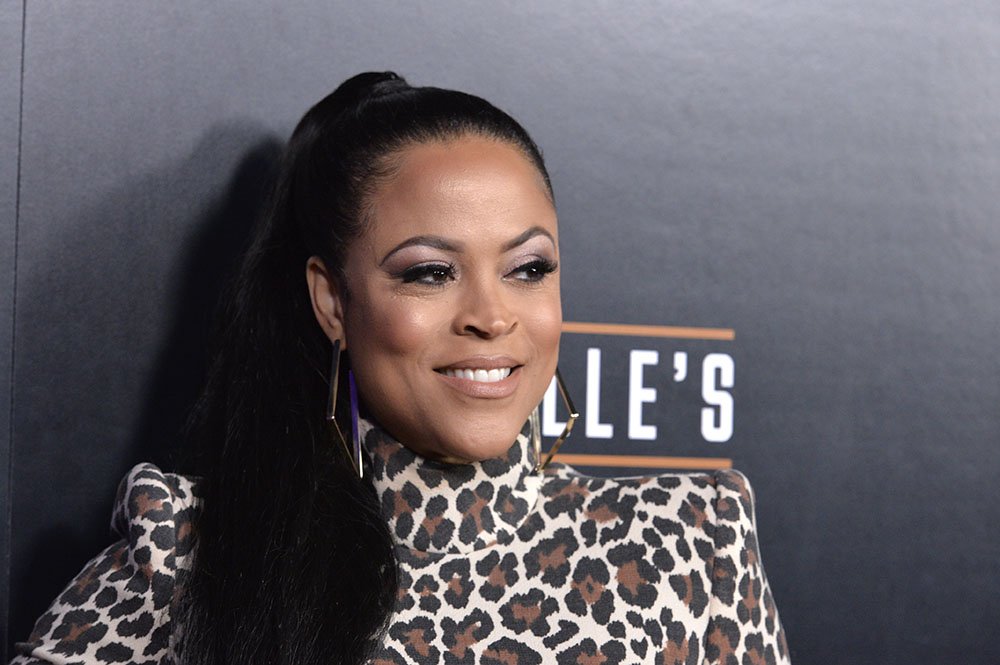 CORI AS SHAUNIE'S DOUBLE
Shaunie posted two pictures of Cori. Alongside the pictures, she wrote that she did not post a birthday wish to her sister as she was "too focused" on singing her a special rendition of the "Happy Birthday" song.
The TV personality's younger sister is shown in the black-and-white picture beaming with a smile while wearing a white shirt. She also sported a nose piercing and large hoop earrings.
In the next snap, Cori and the 45-year-old executive producer shared a sweet selfie together with images of pink hearts on their white shirts.

TAKING A SECOND LOOK
Many fans thought that it was Shaunie in the pictures, but they realized that it was her sister when they took a second look. One female fan wrote in the comment section that they were like twins in the picture.
Another female Instagram user chimed in and wrote that she thought it was the doting mother of five,  while one more fan commented that Cori looked like the reality star. One fan wrote:
"Omg you two look so much alike I had to double take because I thought it was you Shaunie! [sic]."
A SUPER MOM OF 5
Aside from being a wonderful sister to Cori, Shaunie has been a devoted mother to her children. She shares Shareef, Shaqir, Me'arah, and Amirah, with retired basketball star Shaquille. She has another son, Myles from a previous relationship.
Alongside the ongoing "Basketball Wives" show, which started in 2010, Shaunie created the 2016 "Shaunie's Home Court," an O'Neal family-centered reality show that features her five children.
Even after their divorce in 2011, the former couple has remained good friends.

SUPPORTING EACH OTHER'S BUSINESS
While Shaunie pursues her creative endeavors with the aid of VH-1 Network, Shaquille started his own stylish suit line that caters to men who share the same stature as him.
The former LA Lakers basketball superstar has been collaborating with JCPenny with his line, "Shaquille O'Neal XLG." The legendary NBA' star's new venture earned unwavering support from his former wife.
Even after their divorce in 2011, the former couple has remained good friends. Shaunie shared that their children are her top priority, and despite the changes, communication lines are always open for them.
Shaunie is one proud mother. The successful career woman is happiest whenever she is surrounded by her children, who are all growing up as fine individuals.
Although busy at work, Shaunie knows how to balance her career and family. She recently took to Instagram to share an old picture with her children in honor of "Flashback Friday," where she stands proud beside them.