Marissa Jaret Winokur Shows off 50-Pound Weight Loss in a Bra — Look Back at Her Body Evolution
Marissa Winokur put her slimmer figure on display in a recent social media share where she flaunted her 50-pound weight loss to the delight of fans. Here's how Winokur worked hard to achieve her weight goal.
"Hairspray" star Marissa Winokur set her Instagram timeline buzzing following a lovely post where she brandished her trimmer figure in swimwear after losing some serious pounds.
Winokur, 47, might have looked fit and flawless in her post, but the Hollywood star put in work to achieve her body goals, and now she is rocking her weight loss result and causing quite an impression.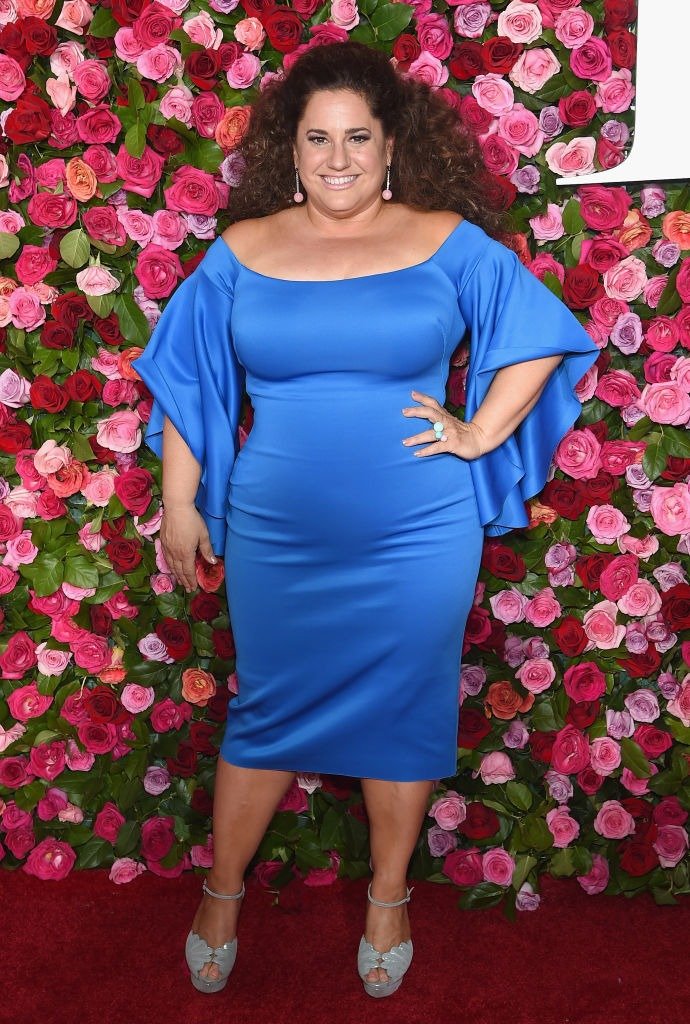 It all started with the COVID-19 pandemic when Winokur gave herself a wake-up call after realizing she was a high-risk individual if she contracted the viral ailment. In a lengthy and candid Instagram share, the actress bared it all through her weight loss journey.
Winokur, a "DWTS" star, noted that she "checked off all her boxes" before coming to terms with the risks attached to her getting COVID-19. The Broadway star wasted no time enrolling for an online weight loss program with Los Angeles fitness expert Keith Anthony. She wrote:
"6 months later, I have lost almost 50 pounds. We have been here before…"
The "Stacked" actress noted that after getting considerable results, she was quite reluctant to post her progress, but Winokur wanted to inspire her fans, so she went ahead and shared. The 47-year-old noted that getting fit assured her that she could fight COVID-19.
Adele rang in her new age in grand style.
Winokur, who survived cervical cancer, attached a photo of her slimmer frame where she rocked a figure-hugging red dress that made her skin look even more luminous. The star actress let her honey-brown hair down while presenting a broad smile.
Winokur started Broadway in 1995 when she appeared in "Grease." She gained more attention after acing the role of a plump teenager, Tracy Turnblad, in the 2002 Broadway musical "Hairspray."
The Tony-winning actress had a brief stint on "Stacked" before competing alongside dance partner Tony Dovolani in the sixth season of "DWTS." Winokur is not new to weight loss journeys as her 2011 weight loss pact had her losing 60 pounds.
Celebrities taking new pacts and embarking on weight loss journeys isn't a new thing as stars like Rebel Wilson, Kelly Osbourne, and Adele have shown, and they never shy away from sharing with fans.
Earlier this year, iconic singer Adele rang in her new age in grand style as she debuted her weight loss progress and a much slimmer figure on her Instagram page.
Although Adele kept mum about the development, her fitness trainer, Pete Geracimo, noted that the singer took her weight loss decision solely for her health and her little son.