Goldie Hawn, 74, Holds Dumbbells in the Air during a Workout with Her Daughter Kate Hudson
Legendary actress Goldie Hawn, best known for her Oscar-winning performance of Toni Simmons in "Cactus Flower," proved that she is as strong as ever by working out with her daughter Kate Hudson.
On September 28, Kate treated her 12.4 million Instagram followers with an already-deleted selfie shared on her Stories. It showed her and her mom working out inside her home gym in Los Angeles.
In the pic, Kate appeared wearing a sleeveless, black top and smiling at the camera while, in the background, Goldie was holding two dumbbells above her head.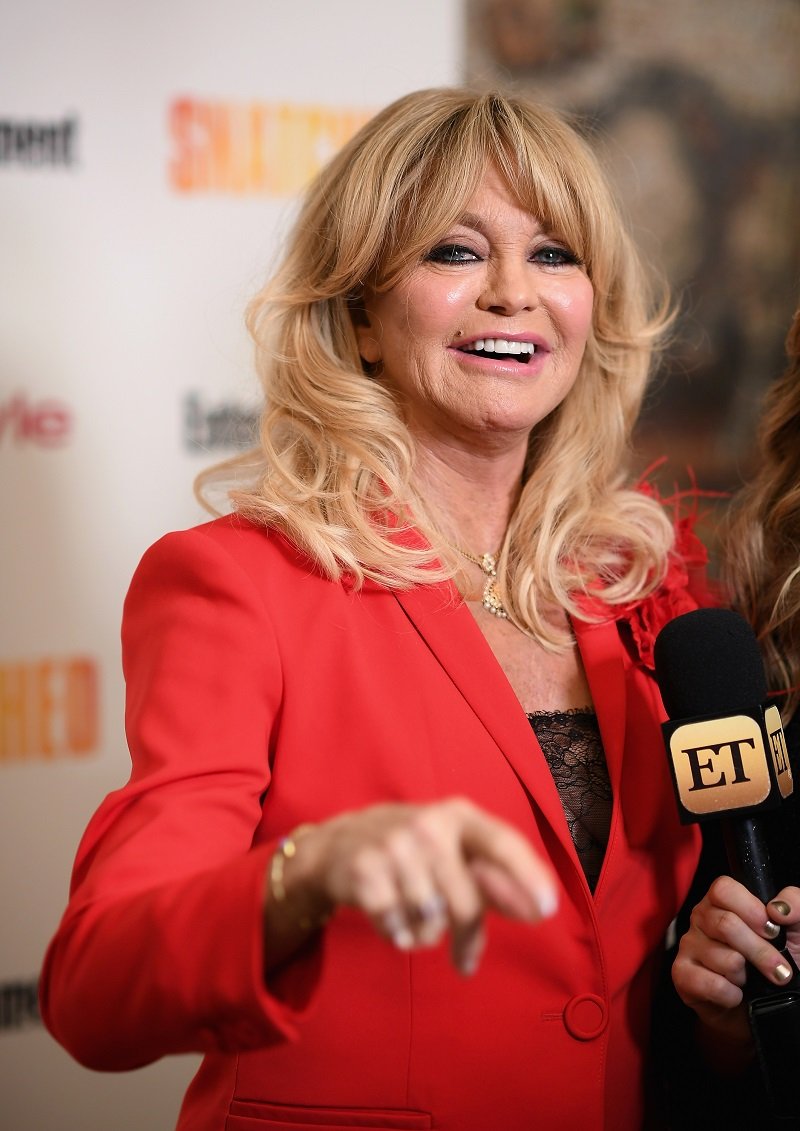 GOLDIE HAWN, MY SPIRIT ANIMAL
The 74-year-old actress was rocking a sleeveless, blue top similar to the one her daughter wore. Since Kate appeared to be a bit sweaty and Goldie's mouth was open, it is fair to say that they were several minutes into their work-out session.
It is important to point out that Goldie Hawn is no stranger to working out as she is usually pictured riding her bike around Los Angeles or going for hikes.
In May this year, Goldie uploaded a video on social media to give her Instagram followers a glimpse of one of the exercises she does to keep her beautiful shape.
Wearing a black outfit, the "First Wives Club" star appeared jumping and dancing on a miniature trampoline, following the beat of Dua Lipa's hit "Physical." Reaching the end of the clip, Goldie got tired, so she walked away from the trampoline to catch her breath.
Goldie occasionally has her cheat meals.
GOLDIE HAWN'S "SECRET" TO STAY FIT
It is common for people to believe that there is always a "secret" to stay in shape. In 2017, Goldie pointed out that, in her case, there's no such thing as a secret.
She admitted, though, that she tries to work out every day. Eating healthy is also essential for staying fit, and Goldie knows it first-hand.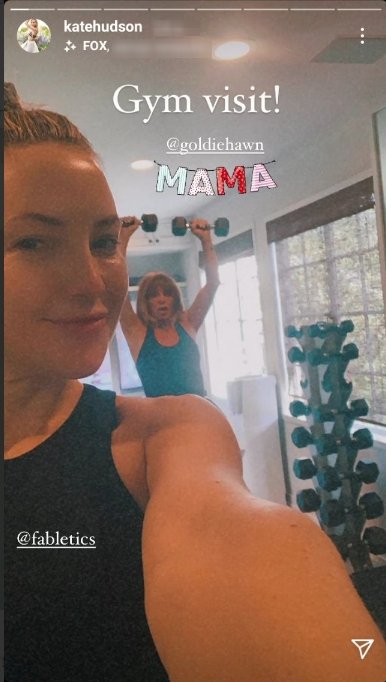 As Good Housekeeping reported (and as shown on Goldie's Instagram account), she begins her day by drinking a green juice made with veggies like celery, kale, parsley, and green peppers.
Apart from that, she tries to keep her meals light by following a wheat-free, sugar-free, and dairy-free diet, which is probably why her go-to lunch is a green salad with broccolini.
As per her snacks and drinks, she likes to have kale chips or almond butter crackers and coconut water.
Like most people who are into the fitness world, Goldie Hawn occasionally has her cheat meals. Nobody can really blame her, though, especially if she looks that good at 74.