Jack Dylan Grazer's Father Is Also an Actor — What to Know about the Aspiring 17-Year-Old Star
Jack Dylan Grazer is just seventeen years old, but he is poised to become one of Hollywood's new generation of stars with roles in major movies and hit TV series.
Teen actor Jack Dylan Grazer is best known for his role as Eddie Kaspbrak in Stephen King's "It," and the sequel, "It Chapter Two." He is also one of the leads in HBO's new series "We Are Who We Are."
Showbusiness is in his blood. His father is "How the Grinch Stole Christmas" actor Gavin Grazer, and his uncle is Academy Award-nominated film producer Brian Grazer.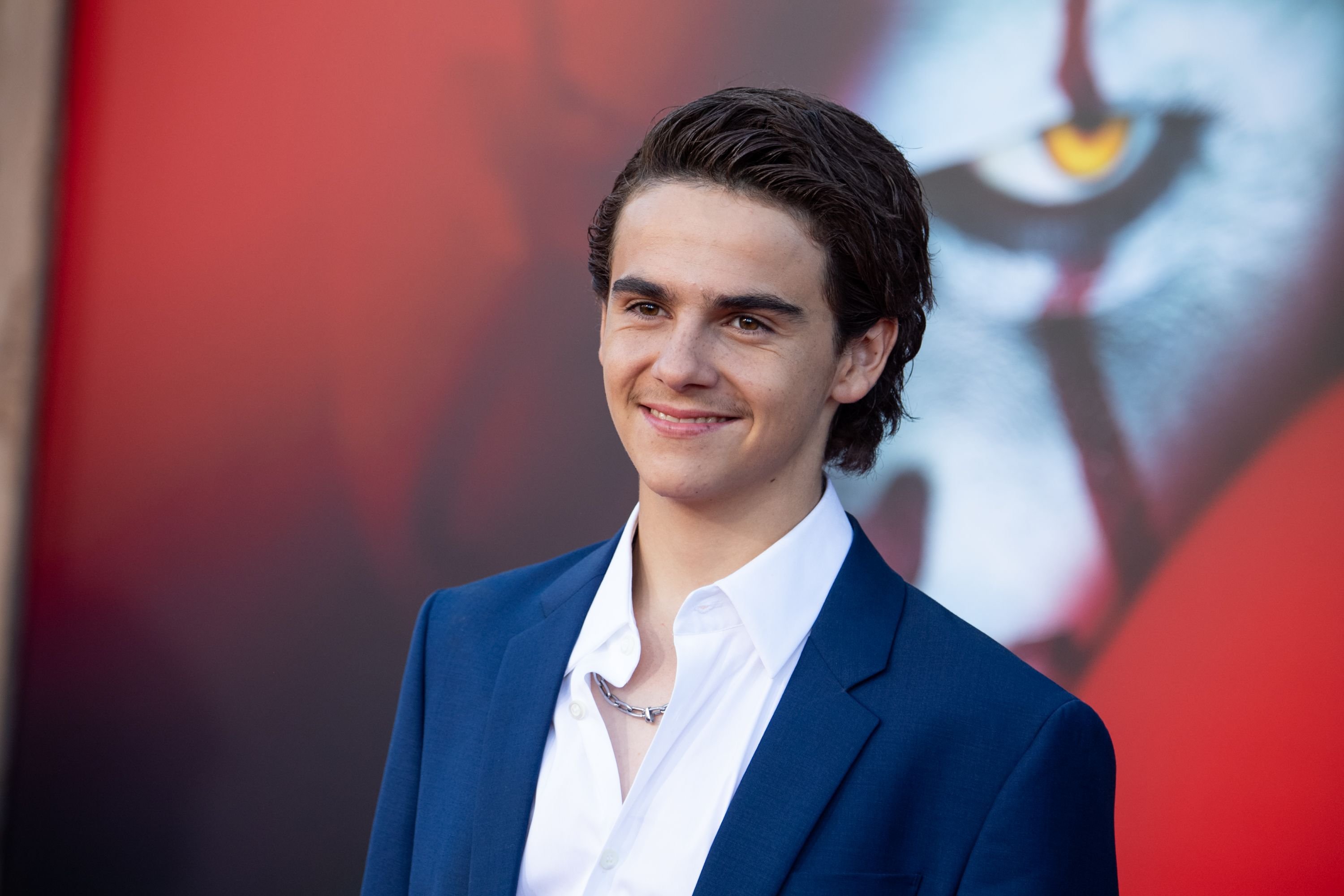 FALLING IN LOVE WITH FILM
Even though his family has a strong presence in film — uncle Brian is the producer of  "Splash," "Apollo 13," "A Beautiful Mind," and "Kindergarten Cop" among many others — Jack fell in love with acting after watching "Call Me By Your Name" with his mother in 2017.
The film had a huge impact on the then-14-year-old Jack who was particularly impressed by the director, Luca Guadagnino. He told his mother that he wanted to work with Guadagnino — and now he is.
Jack played Chalamet's younger self in the 2018 film "Beautiful Boy," and the two actors are friends to this day
"WE ARE WHO WE ARE"
Jack won the lead in Guadagnino's new HBO series "We Are Who We Are," in which he plays Fraser, an introspective military brat who is struggling to adapt to his new life back in the US and to define himself as a person. Jack said:
"Everybody's coming forward and not being afraid to question themselves and get rid of the stigma of normality."
Like so many teens, Fraser struggles to define his sexuality and falls in love with an older man, a Marine. Jack ended up changing his image substantially in order to flesh out Fraser. He revealed:
"Fraser was going to have brown hair with a bowl cut (...) and then Luca was like, 'Something is missing. Maybe we need to bleach your hair.' "
Seeing himself with Fraser's blond mop in the mirror brought the character sharply into focus. Jack's performance in the series has been lauded by critics, and he is being hailed as the "new Timothée Chalamet."
Coincidentally, Jack played Chalamet's younger self in the 2018 film "Beautiful Boy," and the two actors are friends to this day. Jack ended up befriending his "It" costars too.
Jack and fellow actors Jeremy Ray Taylor, Sophia Lillis, Finn Wolfhard, Wyatt Oleff, and Chosen Jacobs quickly forged a bond that has endured. Jack admitted:
"I felt like I had known them for five years after two weeks of knowing them. We're so close." 
One unfortunate circumstance of Jack's friendship with "It" costar Finn Wolfhard is that some have been speculating that the two young actors are gay, and involved with each other. The speculation angers Jack, who denies it.
Jack does seem to have a knack for picking hits as well as friends, and "Shazam!" is another of them. The odd-ball superhero film ended up being a surprise hit and added another prestigious credit to Jack's resume.
A HUMBLE BEGINNING
But Jack's first role was in a Spanish-language Walmart commercial that was launched during the 2014 World Cup. The Walmart commercial led to the 2015 film "Tales of Halloween." 
In 2017, Jack landed the main role in the sitcom "Me, Myself & I," and that was the year he was cast in "It."  It's hard to believe that with two awards on his shelf — an MTV Movie & TV Awards and a Hollywood Critics Association award — Jack is only 17.
What is in store next for Jack is as yet a secret. The young actor hasn't shared any of his new projects, but whatever they may be, one thing is guaranteed, Jack Dylan Grazer is going to be sensational.