Matthew McConaughey Recalls His Ugly Childhood as He Talks about Raising His Kids
Matthew McConaughey is famous for his charming roles in movies but the life of the "Interstellar" star hasn't always been easy. The actor recently disclosed details about his rough childhood and how it has impacted his parenting techniques.
Matthew McConaughey is an actor well-known for his down-to-earth personality and heartthrob roles in movies but his life off-screen is quite different. The actor recently revealed the dark secrets of his past and how those experiences have affected him as a parent.
In an interview with the "TODAY" show, the 50-year-old discussed his difficult childhood in South Texas. Although his upbringing could be labeled as "cruel," McConaughey admitted that while he was scared of his parents, he never questioned their love for him.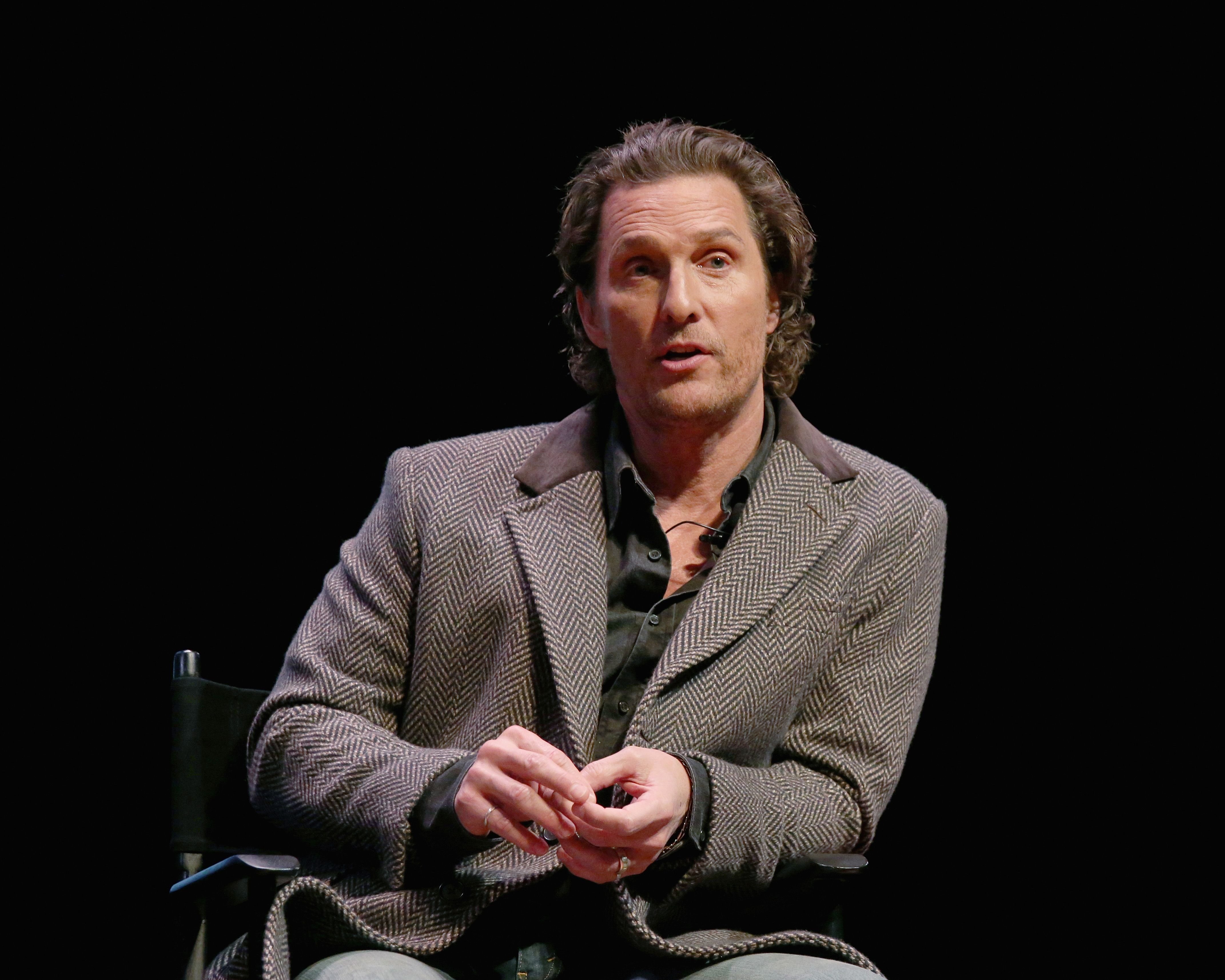 In regards to how his upbringing affected him as a parent, the father-of-three confessed that he doesn't raise his children using his parents' methods and holds no grudge against his parents. The "Dazed And Confused" actor denied being victimized by their actions. In his words:
"I'm not in denial of it. My mom and dad are not in denial of it. So I don't know that it's really fair for someone to tell someone else, 'Oh, you've been victimized and you were abused'"
[Matthew McConaughey] disclosed that the words "lying, hate and I can't" were not allowed in their home.
In October, the 50-year-old released his memoir "Greenlights" which captured memories from his childhood like his experience with sexual abuse, his father hurting his mom and being punished with the belt.
There were also happy memories like how he met his wife, Camila Alves in his mid-30's when he had almost given up on his search to find a woman who could be his "lifetime lover and best friend." 
The pair are blessed with three kids and according to McConaughey, they were doing their best to raise kind and respectful children. The actor disclosed that the words "lying, hate and I can't" were not allowed in their home.
The couple doesn't want their children to get comfortable with the fact that they were celebrities or rich and ensured that their kids remained hardworking and humble.
This is why the doting parents keep the lives of their children private. Their eldest son Levi was born in 2008 and has made a few appearances on red carpets. According to sources, his parents sold his baby pictures for $3 million.
The couple's only daughter Vida was born in 2010 and shares a striking resemblance to her mother as seen in photos of the pair on Instagram. While their youngest, Livingston was born in 2012. According to Camila, the boy was different from his siblings and completely attached to her.