Amanda Kloots Makes Beautiful Vase with Husband Nick Cordero's Ashes — Check It Out
Nick Cordero's widow Amanda Kloots is finding new ways to honor her husband. She recently shared a gorgeous Instagram photo of herself posing with a flower vase made from the late actor's ashes.
Amanda Kloots once again honored her late husband, Nick Cordero, who passed away in July after suffering COVID-19 related complications, with a beautiful vase made from his ashes.
Taking to Instagram, Kloots shared a photo of herself posing with a vase placed on a table right in front of her. The vase featured several lines and a heart design, giving it an exceptional finish.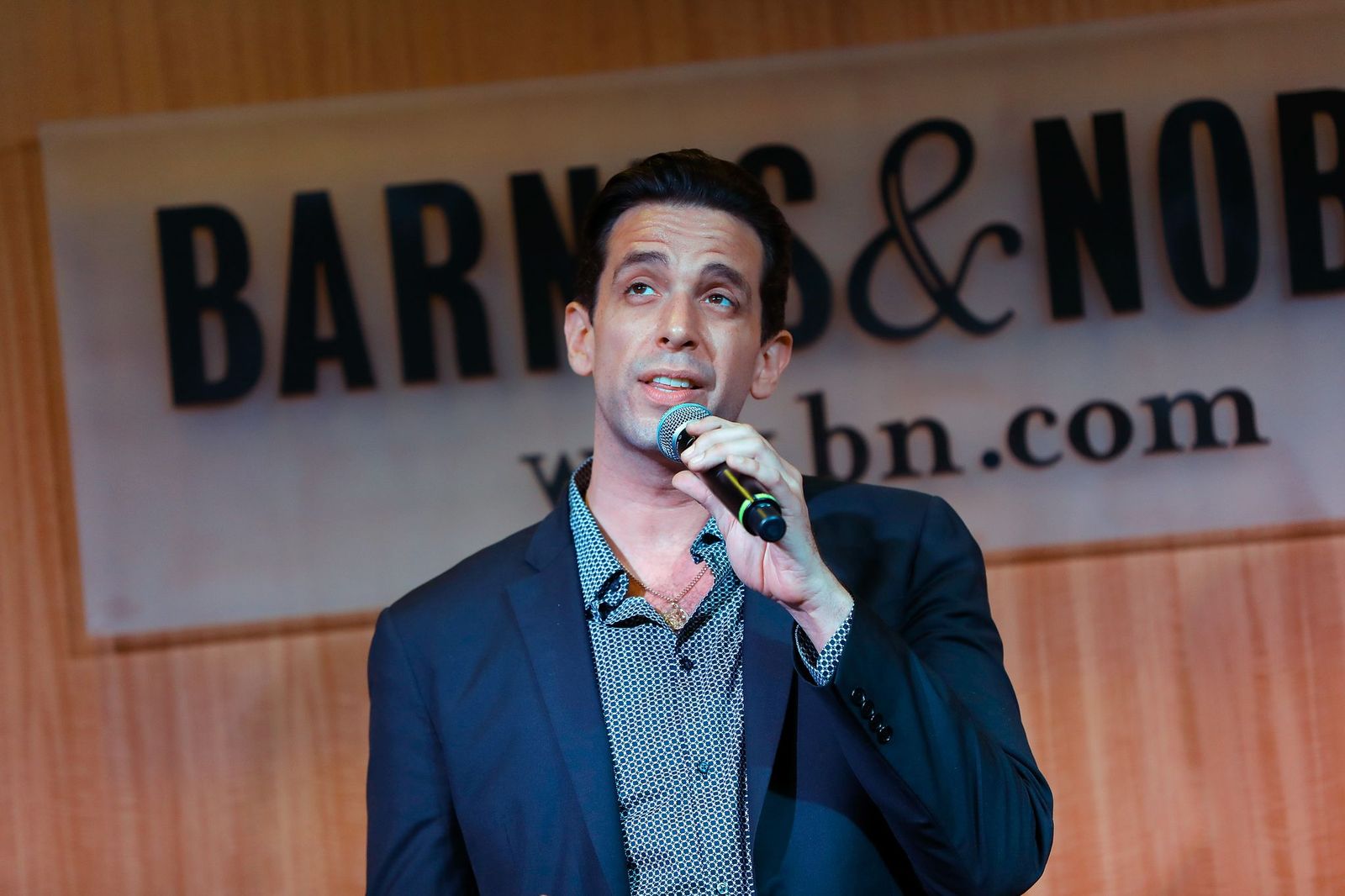 The fitness instructor was captured wearing an orange top while letting her blonde locs loose over her shoulders. With a wide smile on her face, Kloots posed for the gorgeous picture.
Kloots accompanied the snapshot with a caption explaining that the vase was made from her late husband's ashes and gushed over how good it looked. She wrote:
"The beautiful vase that Elvis and I made with some of Nicks ashes is done. I cannot believe how it turned out."
Kloots continued by thanking two of her friends for the vase, which she described as a gorgeous gift. She continued by noting that she and the couple's one-year-old son, Elvis, put their handprints into the clay before it was fired.
The fitness instructor concluded by writing that she plans to always keep flowers in the vase so that it reminds her of her late husband, Cordero, every time she looks at it.
In addition to their new flower vase, Kloots has other things around the house that remind her of Cordero. 
Kloots first opened up about the vase in September when she posted a picture of herself and Elvis posing behind a pottery wheel. She accompanied the post with a caption where she explained that her friend, who owned a pottery business, invited them to make something with some of Cordero's ashes. She added:
"I think it is beyond beautiful, a way to keep him living!"
Last month, Kloots opened up about how she has been managing to keep her husband's memory alive for the sake of their son. She noted that they always start their mornings listening to some of Cordero's songs, and every night, they look at his pictures and kiss him goodnight.
In addition to their new flower vase, Kloots has other things around the house that remind her of Cordero. This includes a rug embroidered with the title of his song, "Live Your Life," and a pillow designed with his pictures.
However, her most significant memory of Cordero remains Elvis, whom she reportedly admitted acts a lot like her late husband. The proud mother noted that Elvis gets along with everyone, a trait he got from his father. Kloots might still be grieving Cordero's loss, but the devoted widow has undoubtedly found ways to keep her loving husband's legacy alive.