Melanie Griffith, 63, Shows off Her Sizzling Figure in a Photo — Check It Out Here
The "Working Girl" star knows how to attract attention to the causes dear to her heart, and she recently urged her fans to vote in the upcoming presidential elections.  
63-year-old actress Melanie Griffith also celebrated the Halloween spirit on social media, but instead of wearing a horrifying costume (or any costume, for that matter), she opted to flaunt her age-defying figure wearing a Halloween bikini.
Griffith took to her Instagram feed on Halloween day to post a mirror selfie taken at her lavish bathroom, partially covering her face with the cellphone with which she took the picture.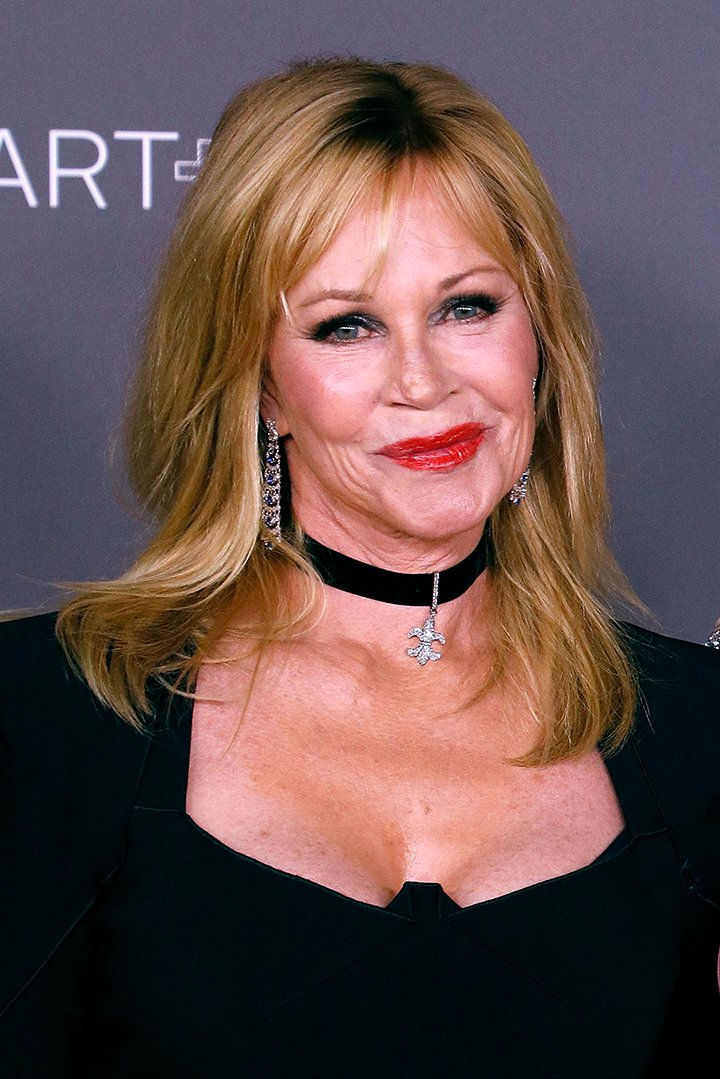 In the snapshot, Griffith is wearing a two-piece bathing suit in the colors of the season (black and orange), that revealed her fit abdomen, her toned hands, and her cleavage, which made her look considerably younger than her actual age.
In addition to mark one of America's favorite holidays, Griffiths used the post's caption to ask her fans and followers to vote in the upcoming US presidential elections, affirming, "America's future is at stake.
The actress had no problem sharing which candidates for President and Vice-President of the USA she will support when she cast her vote, and she wanted to hear from her fans about how did the vote, writing:
"Share with me how you voted. By mail? In person? Stay safe. Mask up. ♥️"
Griffith's fans were responsive to the post, with many taking to the comments section to reveal their political preferences and party affiliations, including those on the opposite side of the spectrum.
FOR A GOOD CAUSE
It is not the first time when Griffith takes advantage of her fit body and youthful looks in order to bring attention to/ support a good cause, recently posing for lingerie pictures at what looks like the same bathroom from the Halloween selfie.
On October 21, 2020, Griffith wore pink underwear in honor of Breast Cancer Awareness month in a two-image Instagram slideshow, revealing that she had teamed up with the underwear brand KiT Undergarments for a campaign with the aim of donating part of the proceedings from October's sales to cancer research.
Several fellow celebrities and friends of Griffith were pleased to see her use her platform for such a noble cause, while at the same time recognizing her beauty, including singer Kelly Ripa, actress Jamie Lee Curtis, and comedian Chelsea Handler.
Griffith herself has experienced cancer first hand on two different occasions; once in 2009, when she battled non-Hodkin's lymphoma, and again in 2017, when she was treated for skin cancer successfully.
The actress has always been open about her personal struggle with the illness, and she knows how hard it is for people going through it to think clearly during their battles, which continues to motivate her to give all her support to cancer patients.