Melanie Griffith Talks about Having Endless Possibilities after Divorces & Kids Growing Up
Life teaches everyone that things don't always go their way. However, while many take setbacks as negatives, some also find lessons. Melanie Griffith is taking lessons after several divorces. 
Actress Melanie Griffith appeared in an exclusive interview with People Magazine. There, she opened up on several issues, including her divorces and how she was moving forward with her life. 
Griffith is known to have had some famous and high profile relationships in the past. She's been married three times to actors Steven Bauer, Don Johnson, and Antonio Banderas.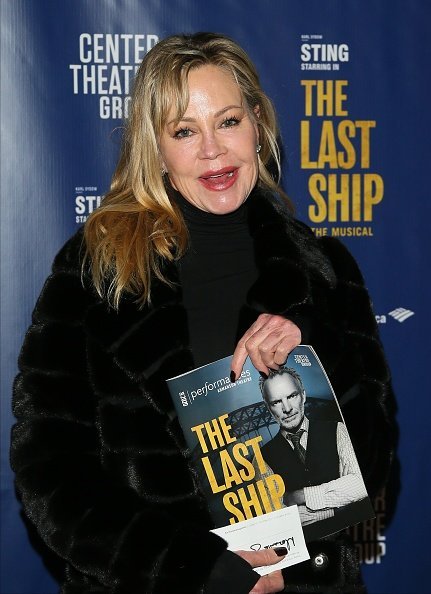 The actress' most recent marriage was to Banderas. While many believed it would be the lucky one, things weren't to be. They eventually broke it off in 2015. 
Speaking about how she was moving on, Griffith explained to People that she was embracing her life every day. She added:
"After getting divorced and with my kids all grown, there's endless possibilities!...I go to a lot of online meetings for my recovery."
Griffith added that she spends a significant amount of time going through family photos and other keepsakes. These have helped with her memoir, which she confirmed to the news source. 
Despite never staying married, Griffith was sure to point out that she remains friendly with all her exes. If not for anything, she shares kids with them all. 
Griffith's children and all her exes celebrated her birthday.
Griffith has definitely been through quite the emotional wringer as far as love goes. Three marriages aren't easy for anyone. Despite it all, it appears that she has continued to stay positive. As long as she lives healthy, she should be fine.
The actress has also stayed true to the point of being friendly with her exes. In August, Griffith's children and all her exes celebrated her birthday with her.
Per reports, she shared in an Instagram post that she got birthday calls and texts from all three men. They, as well as her children, also sent gifts and treats. Some of her friends even decorated her gate before she woke up. 
In July, Griffith also shared some intimate throwback pictures with all of her exes. The photos captured different phases of her life and the relationships at the time.
Being friendly with exes is a challenging thing for many, but Griffith appears to have found a way to make things work. 
While she's staying single for now, there's always a possibility for Griffith to find love again. Love can be pretty unpredictable.