Watch Tika Sumpter's Daughter Ella's Reaction after Seeing Her Mom Dressed as Cruella de Vil
"Mixed-ish" star Tika Sumpter dressed up as the cruel antagonist of the classic novel "The Hundred and One Dalmatians" for Halloween 2020 and her daughter played along. Check out the sweet video!
Tika Sumpter's Halloween look for this year was something out of a children's novel. Dressed up as Cruella de Vil from the Dodie Smith classic "The Hundred and One Dalmatians," the actress owned the costume game. 
While she was rocking the look, Sumpter decided to shoot a small video of herself really getting into the character, and her supporting actor was none other than her adorable daughter Ella-Loren.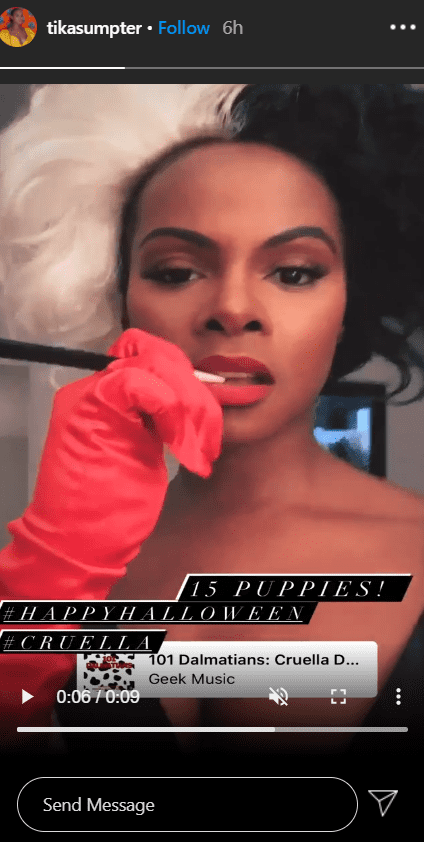 THE BEST SUPPORTING ACTRESS
Taking to Instagram, the actress shared the clip of herself demanding to know who told her daughter that she was nice in an egotistical and high-pitched tone, sounding just like the character she was portraying.
Ella was not in the frame, but her cute voice was audible as she conversed with Cruella, pretending to be looking for her mother and playing along. Her acting was uncanny and by the looks of it, she is going to be a great actress someday if she chooses to be.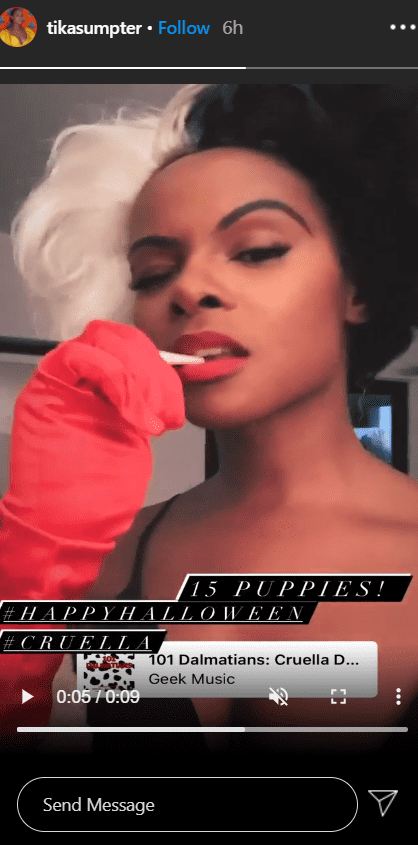 THE SUPER-PRIVATE LIFE OF TIKA
Sumpter welcomed her baby girl back in 2016 after a super-private pregnancy. She did not even disclose when the little one was born and according to her, it was by her own choice. 
Even though she kept the identity of Ella's father a secret for a long time, she later on revealed that it was actor Nicholas James.
Back then, the "The Haves and the Have Nots" star shared that she wanted to experience every moment of the pregnancy for herself without anybody else joining in. Also, she did not want people to ask who the baby daddy was. 
Sumpter was so hushed up about it that she did not even tell her friends when she got pregnant. According to her, she wanted to protect her family, and her friends understood that without getting mad at her. 
SHE IS GOOD AT KEEPING SECRETS
Even though Sumpter kept the identity of Ella's father a secret for a long time, she later on revealed that it was actor Nicholas James. She and the actor have been engaged since 2017.
Being the private person that she is, Sumpter had not made the news of her engagement public until her appearance on "The Real" when co-host Loni Love spotted a sparkler on her ring finger.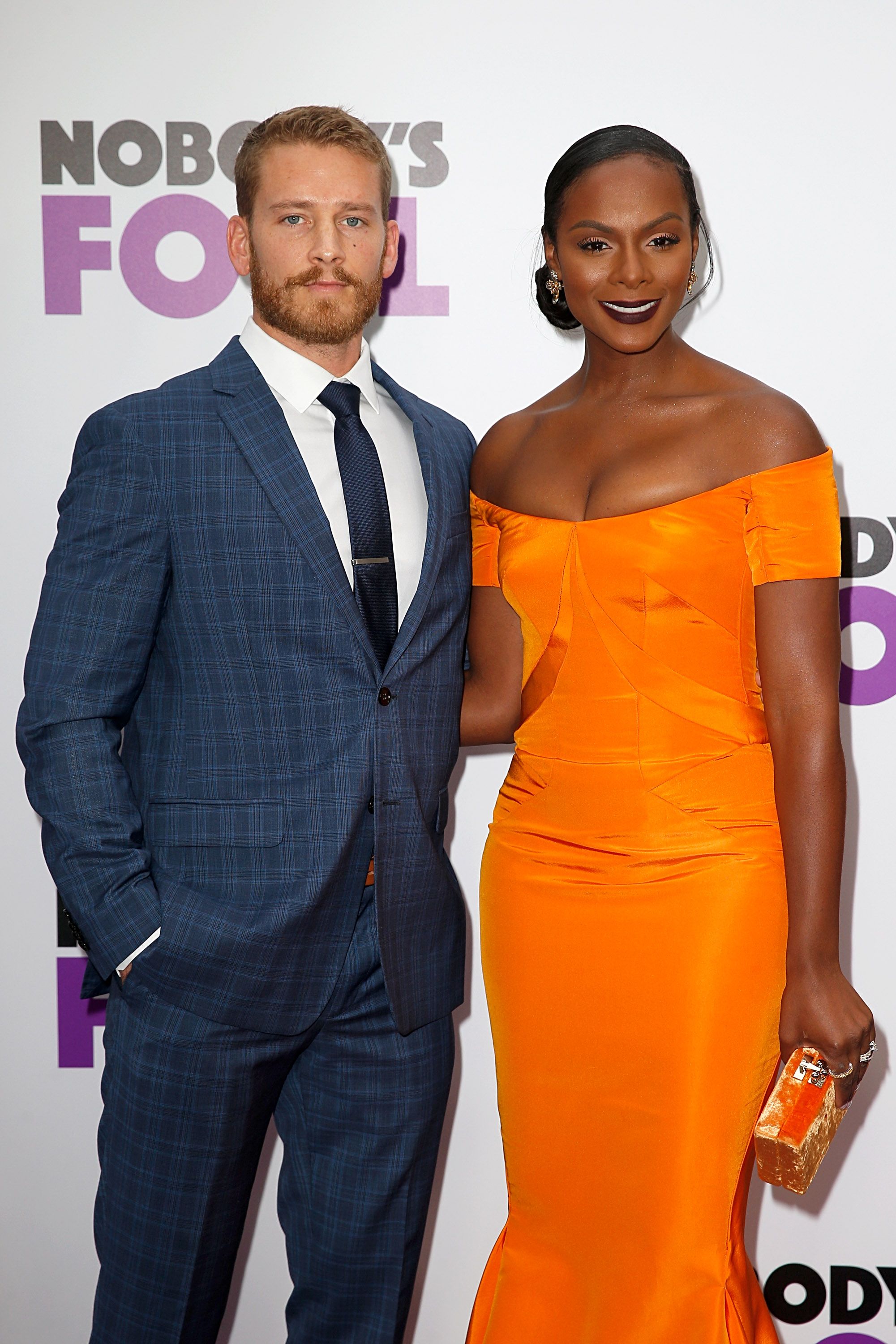 After Love asked if the bling was what she thought it was, Sumpter admitted that she was engaged. She also shared that her fiancé proposed to her on Christmas Day in an exciting way. 
Ella was the one who helped her dad propose to Sumpter. The actress described the event as simple and simply beautiful. As for James, he was on cloud 9 because he had been meaning to propose to his lady love for quite some time.