Check Out Nicole Kidman's Amazing Singing as She Reveals Her Sultry Song for 'The Undoing'
The "Big Little Lies" star has once again proven to be a remarkable singer, a talent she has occasionally displayed in her decades-long Hollywood career, even though she still gets nervous over it.
53-year-old Australian actress Nicole Kidman is not only starring in a recently premiered drama/ thriller TV series created by David E. Kelley, but she also sang its title sequence theme song.
Two weeks after the series, titled "The Undoing," premiered, Kidman shared how she came to record the classic song "Dream a Little Dream of Me" for the show, taking to social media to reveal a little behind-the-scenes.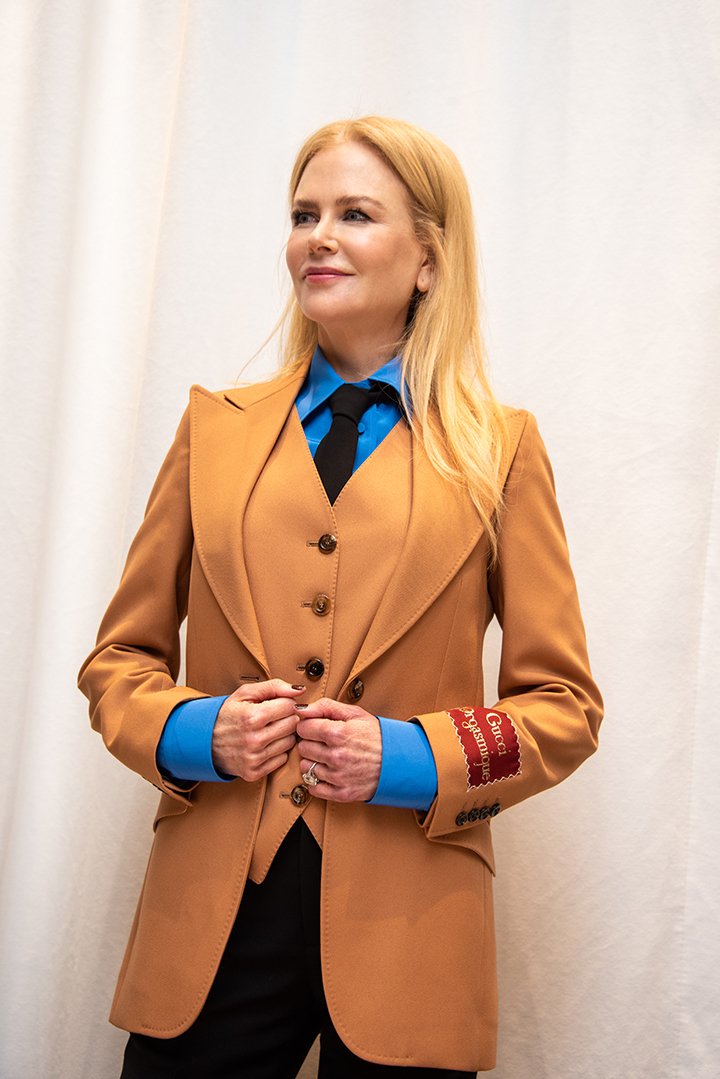 On November 1, 2020, the same day on which the series' second episode aired, Kidman took to her Instagram feed to share a clip on which she is seen at the recording booth as she beautifully sings the popular standard.
"Danish director + musician husband + filming in a basement studio = nervous singer of #TheUndoing theme song," Kidman captioned the clip, making a reference to the series' director Susanne Bier.
At the beginning of the video, Kidman recalled the moment Bier told her she wanted her to sing the title sequence, and how she refused to do it for a moment, only to agree to it after Bier's second attempt of convincing her.
"I was like, 'Absolutely not,'" Kidman said to have told Bier, who then allegedly told her that she had to, to which Kidman had no alternative but to simply reply: "OK." After all, it is not the first time when she records a song for TV or film.
Kidman famously sang many songs in the 2001 musical film "Moulin Rouge," and that same year she covered Nancy Sinatra's "Somethin' Stupid" with British singer Robbie Williams, reaching number one in the UK Singles Chart.
In a recent interview for Zoe Ball's BBC Radio 2 show, Kidman looked back at how her rendition of "Dream a Little Dream of Me" came to be and what was the process like to record it during lockdown due to the COVID-19 pandemic.
As Kidman told it that time, she was at her Nashville, Tennessee, home when Bier started to sell her the idea of singing on the track, and she didn't feel confident about her voice at all.
Kidman's husband of more than a decade, 53-year-old Australian country music singer and record producer Keith Urban was a key factor in making the recording of the song by his wife, since he owns a home studio in their basement.
The actress had all the time and privacy in the comfort of her home to create her own version of the iconic song, and while Kidman never knew for sure whether she felt the song was good or not, she finally sent it in and so far, she has been praised much over her rendition.
"I could tell that was you when I was watching it, great job," a fan of Kidman wrote in the comments section of her post with the clip of her singing. "Beautiful voice! What can't you do?! So much talent!" another user added.