Mauricio Umansky Is Kyle Richards' Husband of 24 Years — Meet the Real Estate Mogul
Reality TV star Kyle Richards has enjoyed 24 blissful years of marriage with her real estate mogul husband, Mauricio Umansky. Here is all you need to know about him.
Celebrity marriages or relationships are pretty hard to predict because there are just too many variables to consider. However, some of these marriages have managed to find a working formula.
Still, when it comes to reality TV couple Kyle Richards and Mauricio Umansky, they have not only discovered what works for them, but they are genuinely living out a fairytale through their blissful union.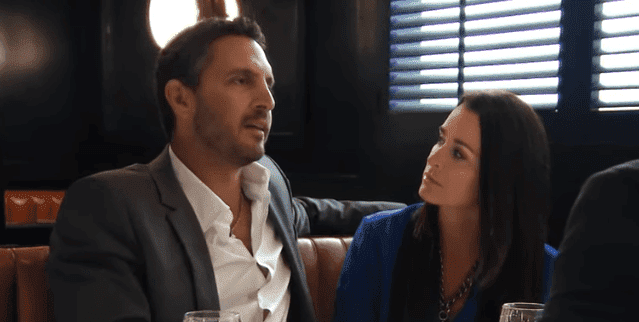 Despite being married for more than two decades, the lovebirds seem to be closer than ever, and Richards says nothing but the sweetest things about her husband, Umansky. 
MEET KYLE RICHARDS' HUSBAND
Kyle Richards' husband Umansky is a real estate mogul and has been a significant industry player for several years. He is the founder and CEO of The Agency — a residential brokerage firm.
Mauricio Umansky's The Agency has been consistently ranked as part of the fastest-growing private companies in America for four consecutive years.
Recently, social media was awash with rumors of a possible split for the inseparable couple. The news came as a shock to many...
Since it was founded in 2011, the company has expanded exponentially and has been involved in some of the biggest real estate deals.
Umansky currently holds the record for selling the most homes above the $20 million mark. He has represented some of the world's biggest properties, including Walt Disney estate, the Playboy mansion, and properties owned by Michael Jordan and Michael Jackson.
Despite his hugely successful career, Umansky remains fiercely committed to his wife and family. Even though he prefers to stay out of the spotlight, he has still made a handful of appearances on "The Real Housewives of Beverly Hills."
HOW THEY MET
Richards and Umansky first met in 1994. However, there is still some mystery surrounding the location and where it happened.
When the lovebirds met, Richards was engaged to Michael Tuck, a news anchor for San Diego's CBS affiliate. The pair never tied the knot because Richards had fallen in love with Umansky.
The lovebirds did not waste any time in making things official between themselves. Barely two years after meeting for the first time, Richards and Umansky exchanged marriage vows in 1996. 
KYLE RICHARDS' CHILDREN 
At the time of their wedding, Richards was already four months pregnant with their first child together, daughter Alexia, 24. They later welcomed two more daughters, Sophia, 20, and Portia, 12.
In 2018, Alexia graduated from Emerson College. She is currently working in her dad's company, The Agency. As for Sophia, she is attending college in Washington, DC, and loves to keep a low profile. 
Richards' youngest daughter Portia graduated from elementary school back in June amidst the on-going coronavirus pandemic. Despite the health crisis, the whole family still turned up for Portia's drive-by graduation ceremony, which featured very emotional moments.
The Bravo star also has another daughter Farrah Aldjufrie, 31, from a previous marriage to Guraish Aldjufrie. Farrah holds a Bachelor's degree in Psychology from the University of Southern California. She is currently working as the director of client relations in her stepfather's company.
Richards and Umansky have managed to build a closely-knit blended family, and the "RHOBH" star's social media is brimming with photos of her family creating unforgettable memories.
THEIR LONG-LASTING MARRIAGE
Recently, social media was awash with rumors of a possible split for the inseparable couple. The news came as a shock to many because Richards and Umansky's marriage had never seemed threatened.
Thankfully, sources close to the couple confirmed that the reports of a troubled marriage were nothing but rumors. And the couple looked inseparable during a bike ride in Aspen in September. They also enjoyed a vacation trip to Cabo.
Richards later addressed the rumors regarding her marriage during an October interview with Us Weekly. The mother of four claimed in the past such things would have weighed her down, but now she takes it with a pinch of salt.
The lovebirds have certainly come a long way and should not be bothered by such baseless rumors. Earlier in the year, the couple celebrated their 24th wedding anniversary. 
The 51-year-old TV personality took to her Instagram page to post a sweet tribute in honor of her husband. While sharing a series of throwback photos, she wrote:
"It's hard to believe this was taken 24 years ago today. Happy anniversary @mumansky18 I love you so much and am so appreciative of what we have together."
Shortly after celebrating her 24th wedding anniversary, Richards opened up about the secret of her marriage's longevity. She claimed one of the key things in her marriage is their uniformity on fundamental issues, especially how they choose to raise their children.
Richards' eldest daughter Farrah was born a few years before she got married to Umansky. She has witnessed the union through the years and has more than enough to say about the couple. Farrah recently gave her take on the couple, saying:
"They have set such a great example for couples, married couples, people in relationships because they truly are a team."
BECOMING A TEENAGE MOM
Kyle Richards was born in Los Angeles, California, to Kathleen Mary Dugan and businessman Kenneth Edwin Richards. Richards' father died in 1988, and her mom was diagnosed with breast cancer that same year — she later died in 2002.
Richards began acting at a very young age and was featured in several episodes of "Little House on the Prairie," where she portrayed Alicia Sanderson Edwards.
Before her marriage to Mauricio Umansky, Kyle Richards was married to Guraish Aldjufrie. The pair decided to get married after Richards became pregnant at the age of 18. 
The 51-year-old "RHOBH" star welcomed her first daughter, Farrah, at the age of 19, and she has been very vocal about what it felt like being a mom at such a young age. 
Even though Farrah lives far away from her biological father, the pair still share a very close bond. Richards also maintains a close friendship with her ex-husband, and Umansky has also been pulled into the pool.
Meanwhile, Richards and Umansky's blissful marriage has birthed an even more fabulous family. With nothing but positives, fans are excited for what the future holds for this beautiful couple.