Kyle Richards from RHOBH Celebrates 24th Wedding Anniversary with Husband Mauricio Umansky with Sweet Throwback Photos
"Real Housewives of Beverly Hills" star Kyle Richards and her husband Mauricio Umansky only have eyes for each other. Even after 24 years of marriage, Kyle feels nothing but love and appreciation for the life they built together and their future.
Kyle and Mauricio, who works as a real estate agent, celebrated their 24th wedding anniversary on Monday, and the reality star marked the special day with a sweet post to social media.
LASTING LOVE
The 51-year-old took a trip down memory lane with a slideshow of pictures spanning their years together, and it included a beautiful image from their wedding day, their early years together, and the birth of one of their daughters. Alongside the images she wrote:
"It's hard to believe this was taken 24 years ago today. Happy anniversary @mumansky18 I love you so much and am so appreciative of what we have together." 
Mauricio and Kyle met at a young age, and the reality star feels "fortunate" that they grew as people and as a couple together over the years.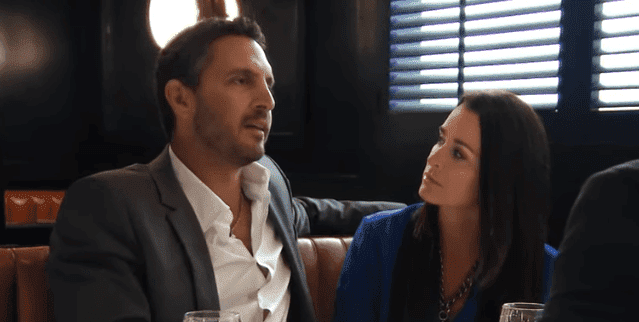 A HAPPY FAMILY
The couple shares three daughters, 23-year-old Alexia, 20-year-old Sophia, and 11-year-old Portia, while Kyle also has a 31-year-old daughter named Farrah from her first marriage. Feeling blessed, Kyle added:
"I am grateful for this life we have built. Our children are a true testament of our love. I love you more."
THEIR SECRET TO A LOVING MARRIAGE
When asked about the secret to their happy marriage of over two decades, Kyle shared during an interview with PEOPLE that they are "a really good match" for each other.
In general, Kyle and Mauricio get along "really well," and he attested it to the fact that they are the best of friends as well. They enjoy each other's company, and Kyle makes him laugh while she is perfectly content, spending the bulk of her time with Mauricio.
That's not to say that the pair don't argue. They certainly have their hiccups, but Kyle and Mauricio can laugh about their fights over things like the temperature in the room afterward. 
WHY A HAPPY MARRIAGE MEANS SO MUCH TO KYLE
However, Kyle wouldn't have her life any other way. It's the one she "always dreamed" of having, and since Kyle grew up with divorced parents, she cherishes the unity and love she experiences with Mauricio and the children now.
The actress became accustomed to life in the spotlight from an early age, and having passed the milestone age of 50, Kyle Richards looks as stunning as ever.
At the age of five, Kyle landed the role of Alicia Sanderson Edwards on the popular television series "Little House on the Prairie," and decades later she still has a youthful appearance.
Admittingly, Kyle does what she can to look as good as possible for as long as she can, which includes the use of Botox, even though the reality star stays away from fillers.
Apart from that, she maintains a healthy diet while being a mom, a wife, and a successful actress surely helps with staying active.