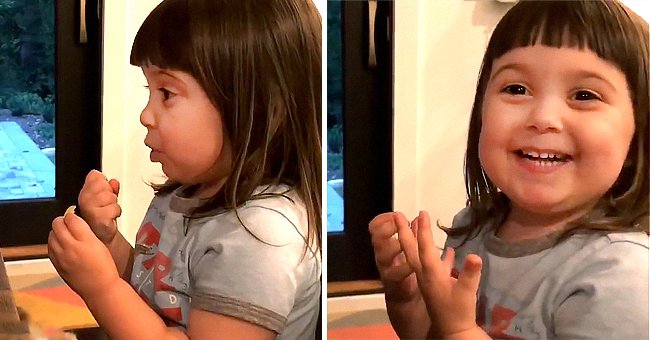 twitter.com/lportwoodstacer
See This 2-Year-Old Girl's Cheerful Reaction to Her First Taste of Tangy Salt-and-Vinegar Chips

The video of a mother named Laura Portwood-Stacer showing off her daughter's reaction to tasting a salt and vinegar chip for the first time has gone viral on social media recently.
"I know we're all dealing with a lot on the timeline right now, but if you need a cleanser, here's a toddler eating salt and vinegar chips for the first time," Portwood-Stacer captioned the clip she posted on Twitter on October 3.
As of this writing, the adorable clip has amassed more than 1.3 million views. Many Twitter users also liked and retweeted the video. It also received a lot of comments.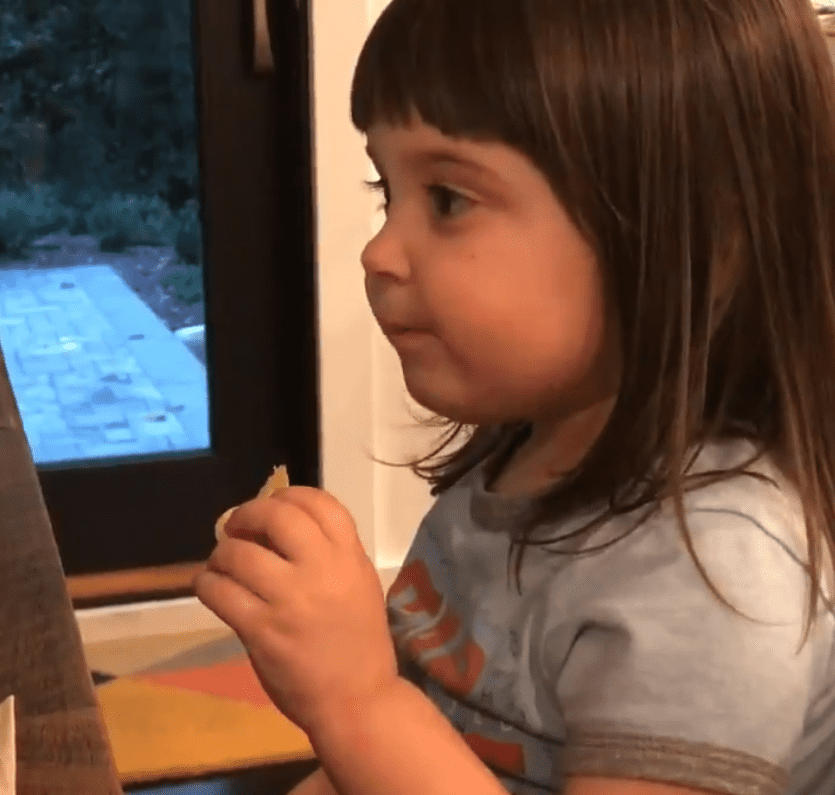 Little girl tasting a salt and vinegar chip for the first time, as shown in the video posted to Twitter on October 3. | Photo: Twitter/Laura Portwood-Stacer, PhD
One person commented on the video, saying he loves the little girl's reaction. Another amused user added that Portwood-Stacer's daughter is so charming.
Someone else shared in the comments section that he could not stop watching the video and that the girl bears a striking resemblance to his child. Another person commented:
"A full spread of expressions. She's going to be an actor."
In an interview with "Good Morning America," Laura Portwood-Stacer explained about her child's viral video. According to her, she warned her daughter that the salt-and-vinegar chips do not taste like regular chips.
However, the little girl still wanted to taste it, she added. Thinking her daughter might have a funny reaction to the taste, Portwood-Stacer said she decided to record her taking her first few bites.
In September, a video of a two-year-old boy named Cade went viral.
The doting mother said she was worried that eating the chips was painful, so Portwood-Stacer told her daughter that she did not need to finish if she didn't like them.
Portwood-Stacer said she was stunned when her daughter, whose name was not disclosed for privacy, said she actually liked the taste of the salt and vinegar chip.
Meanwhile, in September, a video of a two-year-old boy named Cade also went viral after it was shared by his mother on Facebook, as reported by the Daily Mail. In the hilarious clip, Cade can be seen cooking with his grandmother.
While his grandma was attempting to show him how to bake cookies, Cade appeared to be more attentive in eating all the ingredients she poured into the bowl.
In no time, the video earned more than 15 million views. It also received 184,000 reactions and 670,000 shares from the users. Likewise, in 2014, a YouTube video that shows babies tasting lemon for the first time also went viral with over 2.4 million views.
A month ago, the hilarious clip of a little girl who ran off with a phone her mother was using to record a TikTok video also amused many Internet users.
Please fill in your e-mail so we can share with you our top stories!