Kendall Jenner Receives Tributes from Family on Her 25th Birthday — See Their Sweet Messages
Members of the Kardashian-Jenner clan showered model Kendall Jenner with heartwarming tributes on her 25th birthday. Momager Kris Jenner kicked off the celebrations with a series of throwback photos.
Renowned model Kendal Jenner turned 25 on Tuesday, November 3, and members of the Kardashian-Jenner clan stormed social media with a slew of tributes to commemorate her big day.
Matriarch Kris Jenner went first with a series of throwback photos that tugged at fans' hearts. The first slide was a black-and-white photo of a younger Kris holding Kendall as a toddler on her lap, followed by Kendall's recent photos with her mom and her grandmother.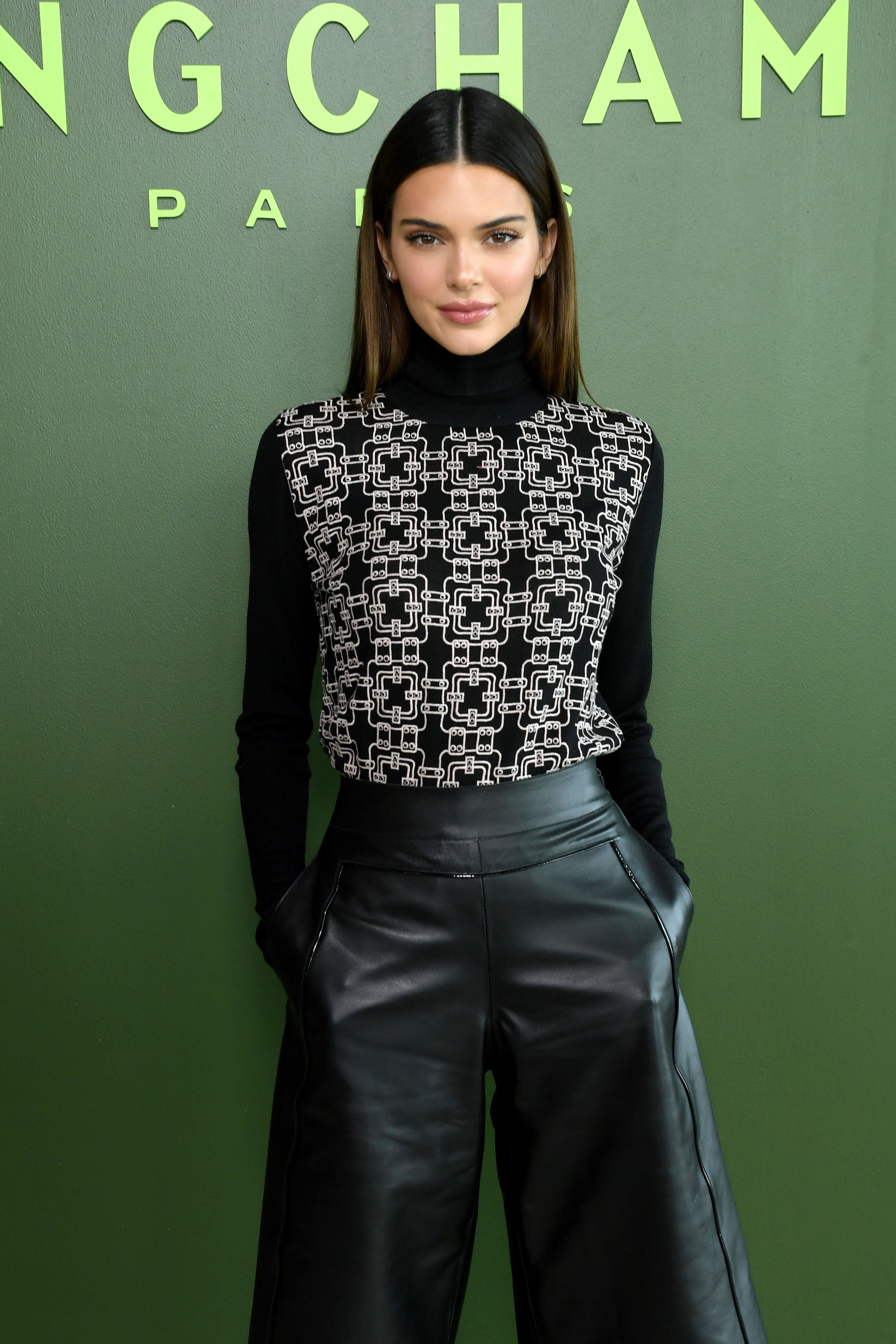 There were more snapshots of the model as a child with sister Kylie, including one of them wearing hair rollers and exchanging high-fives. The proud mother's lengthy caption partly read:
"Happy Birthday Kenny!!!! My beautiful girl inside and out... you are such an amazing light in the world, and you teach me so much about life each and every day. "
The momager appreciated her fourth daughter for loving the family unconditionally and expressed her joy at how fortunate she is to be her mother. She concluded the tribute lauding Kendall for being an amazing sister, auntie, daughter, and travel buddy before confessing her eternal love for her baby girl.
The slew of shoutouts came a day after Kendall made headlines for throwing a controversial party that allegedly broke COVID-19 protocols.
The next shoutout came from big sister Kim Kardashian-West he rang in her tribute with an adorable throwback of her babysitting Kendall. Kim was seen lying on the bed while a baby Kendall was propped on her chest as they played.
The KKW Beauty founder explained in the accompanying caption that she was 16 at the time of the photo, and Kendall was barely a year old. The 40-year-old admitted that she was in awe of how fast Kendall had grown and concluded wishing the "coolest and prettiest" girl she knew a happy birthday.
Khloe Kardashian shared an array of photos and videos in a 10-slide post. The highlights of the upload were a clip of the sister riding a horse, a video of Kendall crashing in a bike, and a hilarious clip of the clan throwing the celebrant into the pool with her clothes on. Khloe wrote in the caption: 
"I love you for who you are and couldn't imagine a life without YOU. If anyone knows you like I do, they know how much of an amazing, kind, quirky, loyal, loving person you are."
Kourtney Kardashian, Kylie Jenner, and Caitlyn Jenner also paid tributes on social media via their Instagram stories. The slew of shoutouts came a day after Kendall made headlines for throwing a controversial party that allegedly broke COVID-19 protocols.
She held a costume bash over the weekend at Harriet's Rooftop in West Hollywood's 1 Hotel. According to reports, over 100 guests didn't wear masks or practice social distancing making the staff feel uncomfortable and unsafe. 
The family was primarily bashed online, but momager Kris during an appearance on SiriusXM's "Andy Cohen Live," defended the family's decision to break protocols.
She disclosed that despite the critical opinions, members of the Kardashian-Jenner clan are doing their best to live their lives the best way they know. She also maintained that all the guests were religiously tested before being admitted into the bash and assured fans that the family was responsible in all their dealings.