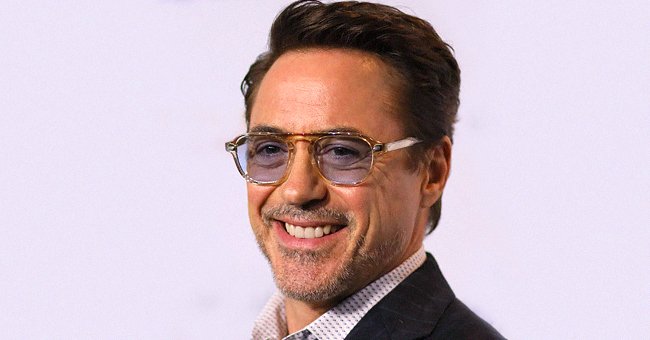 Getty Images
Robert Downey Jr Transformed a 19th Century Windmill into a Fancy House — inside His Residence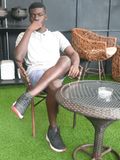 Robert Downey Jr. gets creative as he changed a late 19th-century windmill folly, also known as a playhouse, into a fancy and state-of-the-art home for his family.
Robert Downey Jr. thrilled his fans when he and his lovely family decided to change their simple home into something uniquely different.
Robert stated that they wanted something they had not seen a million times, something that wasn't boring. He added that they didn't set out to do something conspicuously wacky, but they just wanted to enjoy a little charm and fun.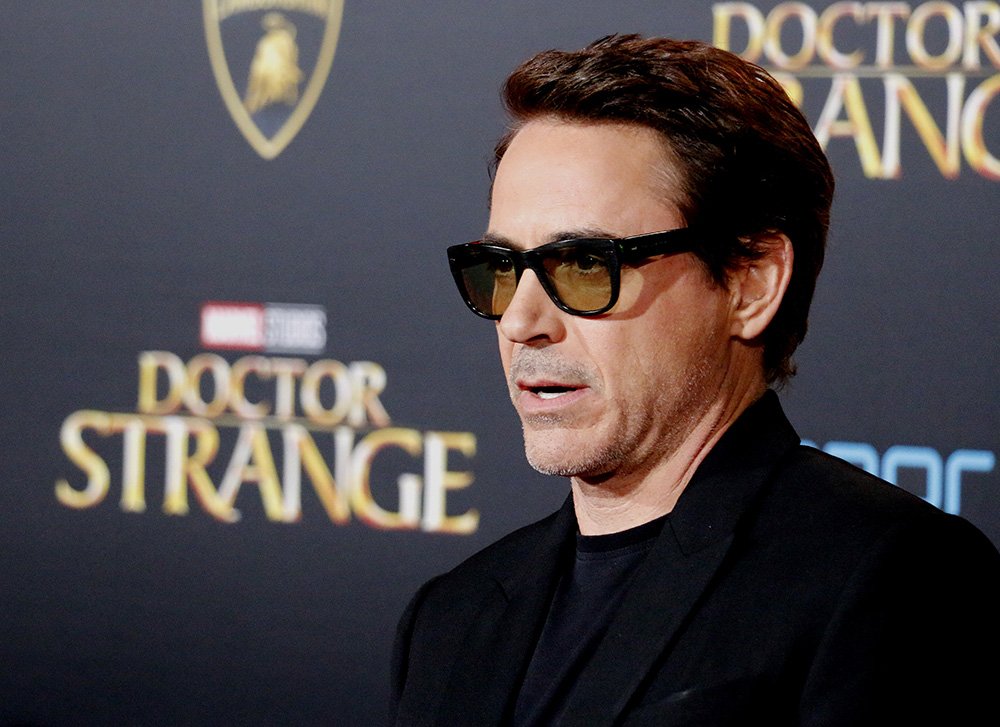 Robert Downey Jr. arrives for the Premiere Of Disney And Marvel Studios' "Doctor Strange" held at the El Capitan Theatre on October 20, 2016. | Photo: Shutterstock
The "Ironman" star also described the newly renovated property as well as the prowess of AD100 designer Joe Nahem and the team at New-York City-based Fox-Nahem Associates.
In a Youtube video that showed the interior and exterior of the house, he and his wife, Susan Downey, took their viewers on tour. On reaching his toilet, Robert said:
"I tend to do art projects for Christmas, so this one is when it all started, it gives you something to look at when you are dropping a duce."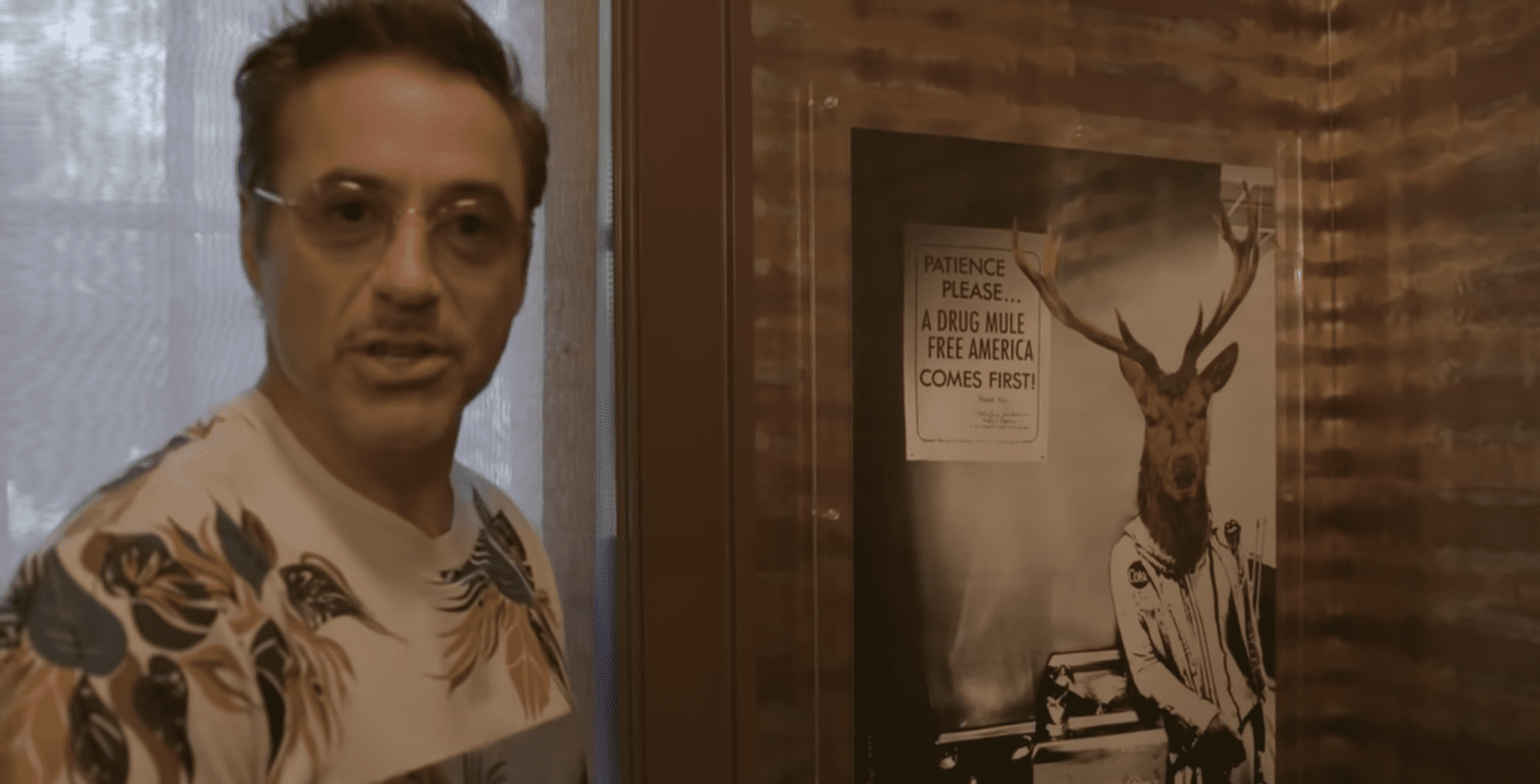 A picture of Robert Downey showing the art in his toilet. | Photo: YouTube/ArchitecturalDigest
Robert was joined by his wife, Susan, as they proudly took turns showing off the newly placed furniture pieces and beautiful artworks in their home.
The Downeys originally met Nahem about two summers ago, in the Amagansett country house he shared with his partner, Fields. The family fell in love with his aesthetic house and immediately asked for similar services.
After years of drug abuse, the April born award-winning actor is considered one of Hollywood's A-list actors.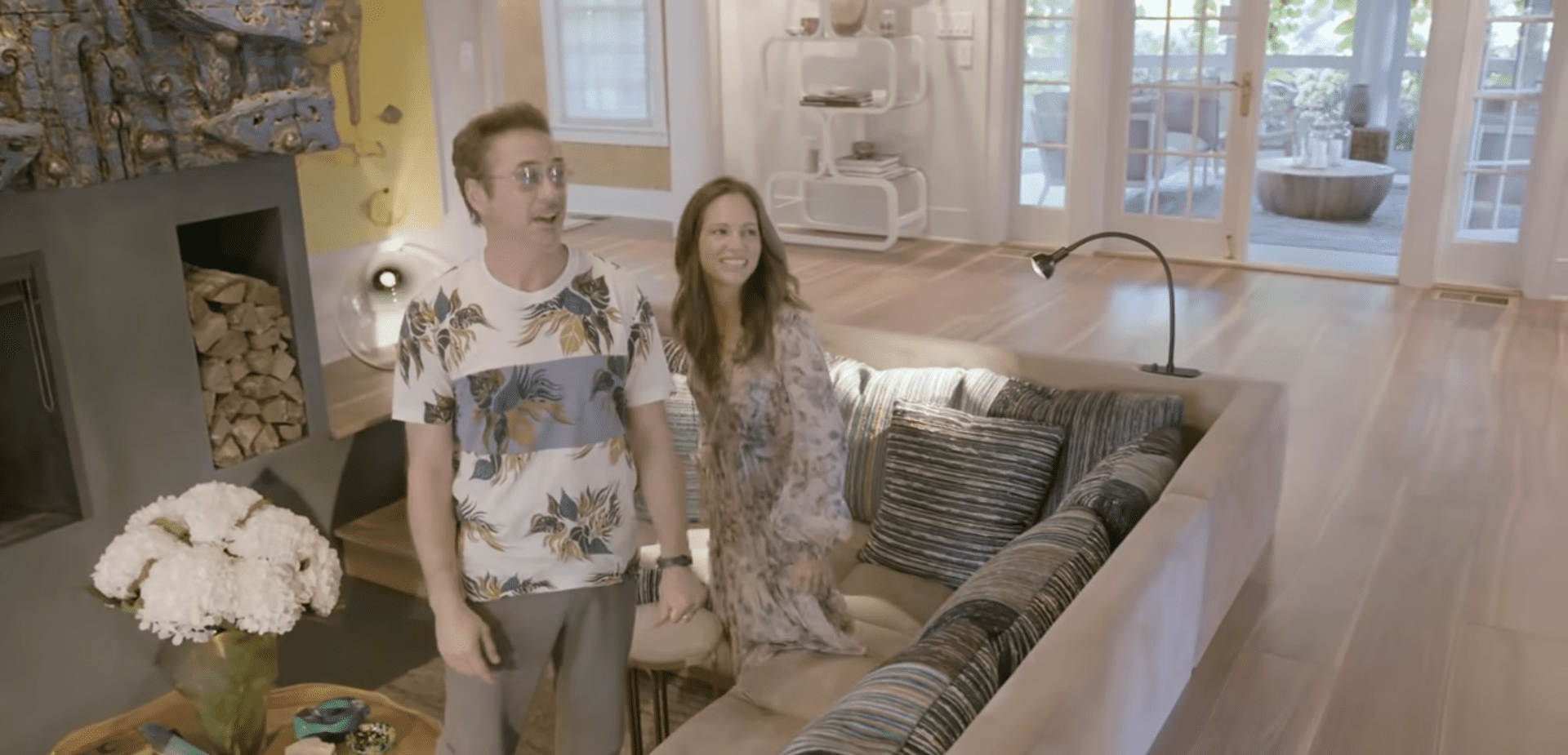 Robert Downey and his wife Susan showing off the furniture in their home. | Photo: YouTube/ArchitecturalDigest
Several months later, Nahem discovered the house for the Downeys, and in no time, six weeks to be precise, he transformed the house into a sanctuary that would soothe every family member's taste.
Among the many attributes of the estate were the proximity to the town of East Hampton, the privacy of a secluded location, and sublime trees that dot the lawns like sculpture masterpieces.
Beyond the attractive features, the property also contains a two-bedroom guest house, a studio, landscaped gardens, a 50-feet pool, and a tennis court.
The 54-year-old owner of seven acres of land in Malibu decided to transform some of the lands into a zoo, including fenced pastures, several riding rings, and horse stalls.
The large compound also consists of two main properties, both created in style and design, where he spends most of his time with his wife, Susan, and their two children. The producer confessed she didn't see Robert as attractive at first but saw him as a troubled but brilliant soul.
However, things got rosy between the duo, and they got married in 2005 after Robert's divorce from his ex-wife, Deborah Falconer. The actor is a proud father of four as he had his first son, Indino, with Falconer and added three to the brood with Susan.
After years of drug abuse, the April-born award-winning actor is considered one of Hollywood's A-list actors as his rise to fame, regardless of his setback, is worthy of emulation.
Please fill in your e-mail so we can share with you our top stories!