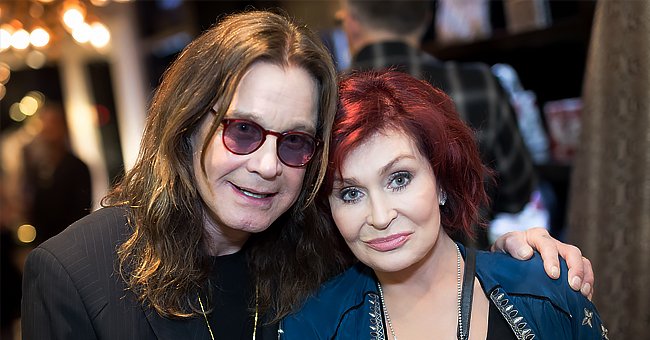 Getty Images
See What Sharon Osbourne Revealed about Husband Ozzy under This New Photo
Former "America's Got Talent" judge Sharon Osbourne revealed an unexpected facet of her husband of 38 years, Ozzie Osbourne.
Ozzy is known for his zany humor, his eccentricity, and his propensity for snacking on bats, but, according to Sharon the former frontman for Black Sabbath has hidden depths.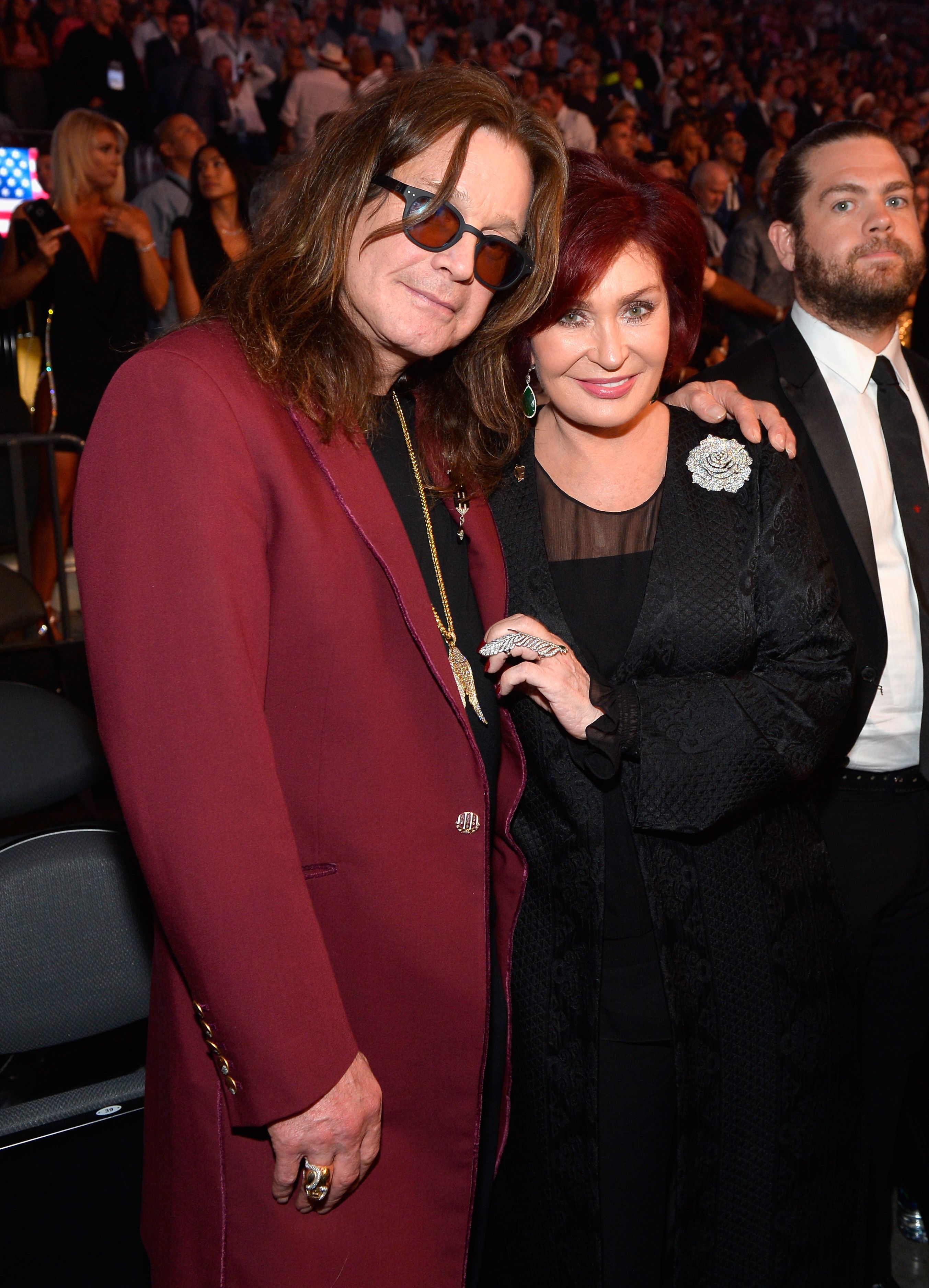 Ozzy Osbourne and Sharon Osbourne at the Showtime, WME IME and Mayweather Promotions VIP Pre-Fight party in 2017 | Source: Getty Images
Sharon shared a snap of Ozzy sprawled atop a stone garden table held up by snarling stone lions and flanked by stone benches. Ozzie is wearing what looks like a velvet devoré salmon and black shirt, black pants, and his signature dark glasses. Sharon captioned the post:
"Anyone need a therapist yet? He's a very good listener ?"
The Osbournes have been married for 38 tempestuous years, during which Ozzy distinguished himself by his blatant infidelity, addiction to alcohol, drug use, and even violence.
Sharon has admitted that the low point came when Ozzy tried to kill her one night in a drug-fueled frenzy. Nevertheless, despite their troubles and breakups, the couple always ended up reconciling. The bad boy of heavy metal has finally settled down.
The couple was the victims of a recent credit card fraud that saw their cards maxed out by an unscrupulous thief.
Sharon and Ozzy share three grown children: Aimee, 37, Kelly, 36, and Jack, 34; as well as three grandchildren, Minnie, 2, Andy, 5, and Pearl, 8. Having a happy family is a dream for Sharon who grew up in a harsh dysfunctional family.
As a 16-year-old, Sharon fell pregnant and had an abortion. The teen went home and was so ill she asked her mother to call a doctor. Her mother coldly told her that it was her own doing, and she had to get through it on her own.
"It's my (daughter) Kelly's birthday today. I went out last night to pick up her gift. I give my credit card and they come back and say, 'Do you have another credit card? It didn't go through.'"
Sharon pulled out Ozzy's credit card, and as it turned out, his was maxed out too. Sharon ended up contacting the credit card company who informed her that she and her husband had spent to the limit.
Sharon quickly realized that it was impossible, and the charges that had been rung up on their credit cards were fraudulent. The situation is still being "worked out" by the credit card company.
Please fill in your e-mail so we can share with you our top stories!