Tommy Zizzo Is the Only Son Erika Jayne Shares with Ex-husband — Meet the Police Officer
In addition to being a singer and actress, "RHOBH" star Erika Jayne is a mother of one. Her only son, Tommy Zizzo Jr., grew up to become a fine young man who works as a police officer.
Erika Jayne, "The Real Housewife Of Beverly Hills" star, has an only son who grew up to become a cop. The 49-year-old actress shares her son, Tommy Zizzo, with ex-husband, Thomas Zizzo.
Due to his tasking profession, the 26-year-old maintains a low profile, away from his mom's Hollywood fame. However, the advent of social media has made it harder to prevent the spotlights from rubbing off on him.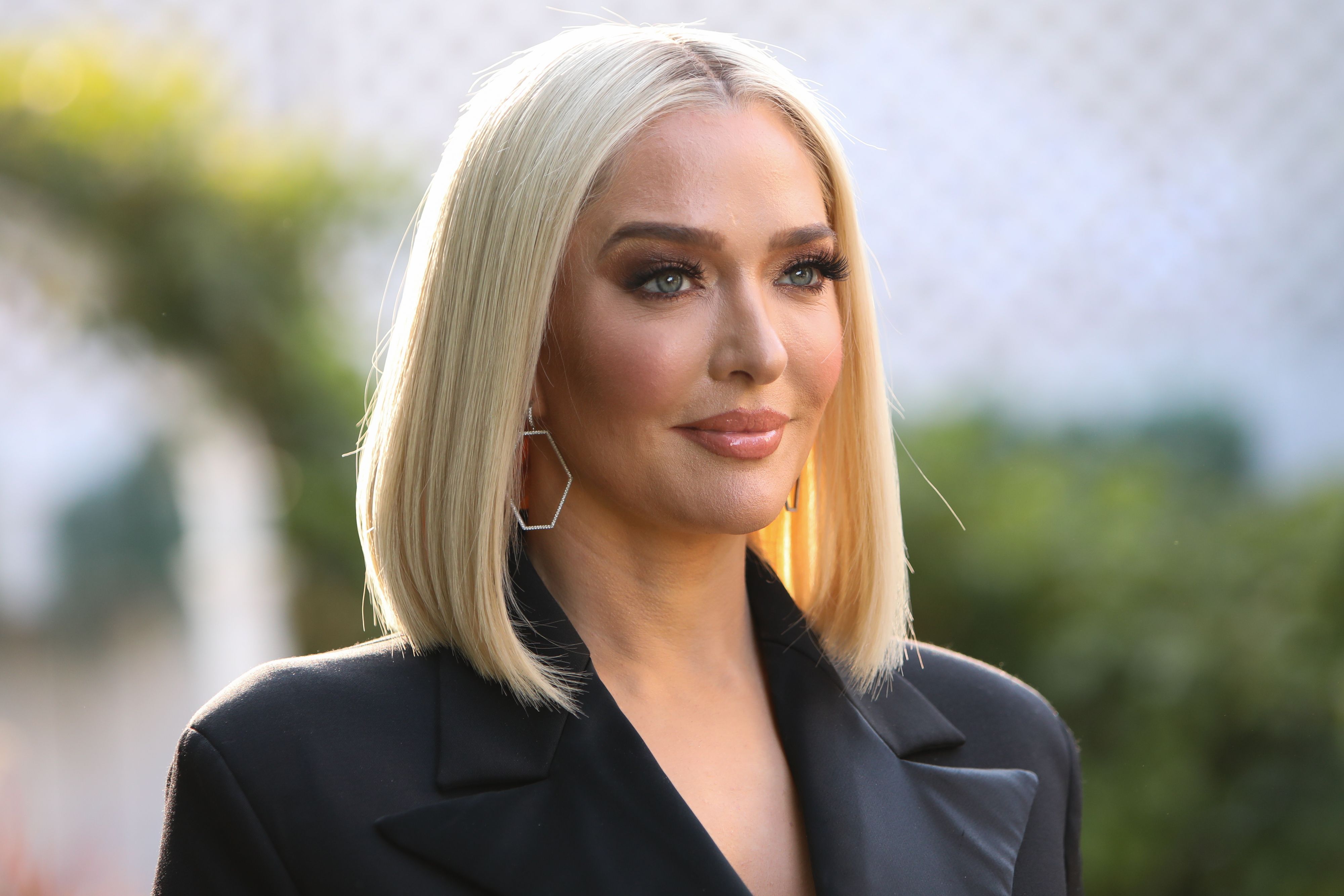 Tommy Zizzo became an internet sensation in 2019, following a distasteful remark made by an internet troll. Jayne's response to the tweet, which implied her son was better off dead, set off an alarm that triggered curiosity over her son's career. 
The television personality shared a screenshot of the tweet on social media, tagging it as disgusting. As a result, the 49-year-old actress' fans went the extra mile to dig up amazing facts about Tommy Zizzo besides being a cop.
WHO IS ERIKA JAYNE'S SON?
Erika Jayne's son, Tommy Zizzo, was born in 1994. He was born to the Beverly Hills actress and her ex-husband, Thomas Zizzo, in New York City.
Erika became pregnant with Tommy when she was 20 and ended up marrying her son's father, Thomas Zizzo, in 1994. The duo divorced two years later.
Tommy's parents divorced in 1996 when he was barely two. Following the divorce, Jayne moved to Los Angeles with her son, where he spent his early years. 
Jayne raised her son as a single mom, with Thomas Zizzo making little or no contact with them post-divorce. Tommy eventually got a male figure in his life after his mom's 1999 marriage to Thomas Girardi.
Tommy attended Rhodes School in New York. Following his matriculation, he enrolled in the Los Angeles Police Department Academy. He graduated in 2016, with his mom sharing photos of him alongside congratulatory messages to her Instagram.
LIFE AS A POLICE OFFICER
From an early age, Tommy always wanted to become a law enforcement agent. His inspiration came from movies and TV series and his family's incessant complaints about the lack of safety in the city.
Tommy Zizzo's mom and stepdad backed him until he attained his dreams and became a New York City police officer. Due to his line of work, Tommy spends time between Los Angeles and New Jersey and keeps his life private.
RELATIONSHIP WITH HIS MOM
Sharing a rare picture of the cop on Instagram in May 2020, Erika Jayne pointed out how much they looked alike, and fans couldn't agree more. 
However, aside from their shared resemblance and her constant gushing about her son on social media, the two have a lot more in common. Topping the list is their timeless relationship.
The officer has an impressive relationship with his mom. They established their bond while she raised him as a single mother. They continued being each other's pillars of support long after Erika Jayne married her husband, Girardi.
Jayne never shies away from letting the world know how proud she is of the young cop. Tommy Zizzo, who remains unmarried, seizes every opportunity to be close to his mom, even at the cost of living with her. 
Even at that, the officer stays away from the cameras and her reality show, and they prefer to keep it that way.
ERIKA JAYNE ON MOTHERHOOD
The tenets of motherhood seem to come easy to the "RHOBH" star, Erika Jayne. As a mother, she could not keep herself from worrying about her son. His job as a cop makes it even more challenging to deal with.
Although having Tommy live with her availed the actress a level of comfort, she still worried about him being on the field, like all moms with a kid in law enforcement. Although she could not change his path, knowing his whereabouts at all times helped her sleep better at night.
While building a relationship with Tommy, she also embraced Thomas Girardi's children from his two previous marriages. Through the years, she strived to maintain a stable relationship with her stepchildren. Recounting her experience joining Girardi's family over twenty years ago, she said:
"I got very lucky that Tom has really nice kids... And I'm their age."
ERIKA JAYNE'S PERSONAL LIFE
Known professionally as Erika Jayne, Erika Girardi, nee Erika Chahoy ventured into the spotlights in the early '90s as an actress. The star, born on July 10, 1971, took after her mom, Renee Chahoy, who was also an actress.
Jayne became pregnant with Tommy when she was 20 and ended up marrying her son's father, Thomas Zizzo, in 1994. The duo divorced two years later.
Two years after her divorce, the "RHOBH" star met attorney Thomas Girardi. After courting for a while, Girardi proposed to her, asking her to be his "third Mrs. Girardi," and she obliged. 
They exchanged vows in January 1999 without a prenuptial agreement. The two sustained a long-lasting marriage for twenty-one years.
However, in November 2020, Erika Jayne announced her decision to end her marriage to Girardi, now 81, after enjoying a blissful union for over two decades.