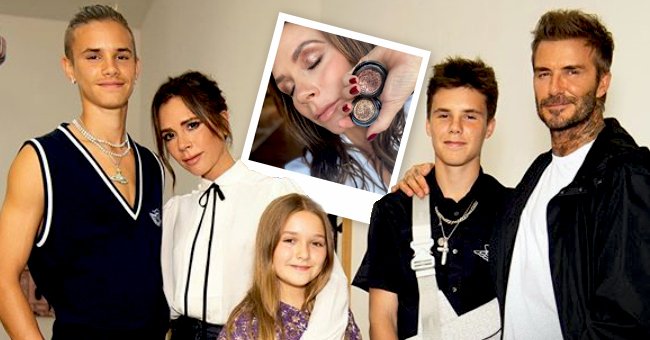 instagram.com/victoriabeckham instagram.com/victoriabeckhambeauty
Victoria and David Beckham's Daughter Harper Did Mom's Makeup — See the Cool Results

The "Spice Girls" alum and the English former soccer star have four sons and one lovely daughter that is very interested in her mother's entrepreneurship, with the two making a great team.
9-year-old Harper Seven Beckham is the only daughter of the 45-year-old former soccer player David Beckham and the 46-year-old "Spice Girls" member Victoria Beckham, and she recently debuted as a makeup artist on social media.
As the British have once again put into a lockdown due to the COVID-19 pandemic, Victoria has used the time at home to test some new products from her namesake beauty line, and she has her daughter to assist her.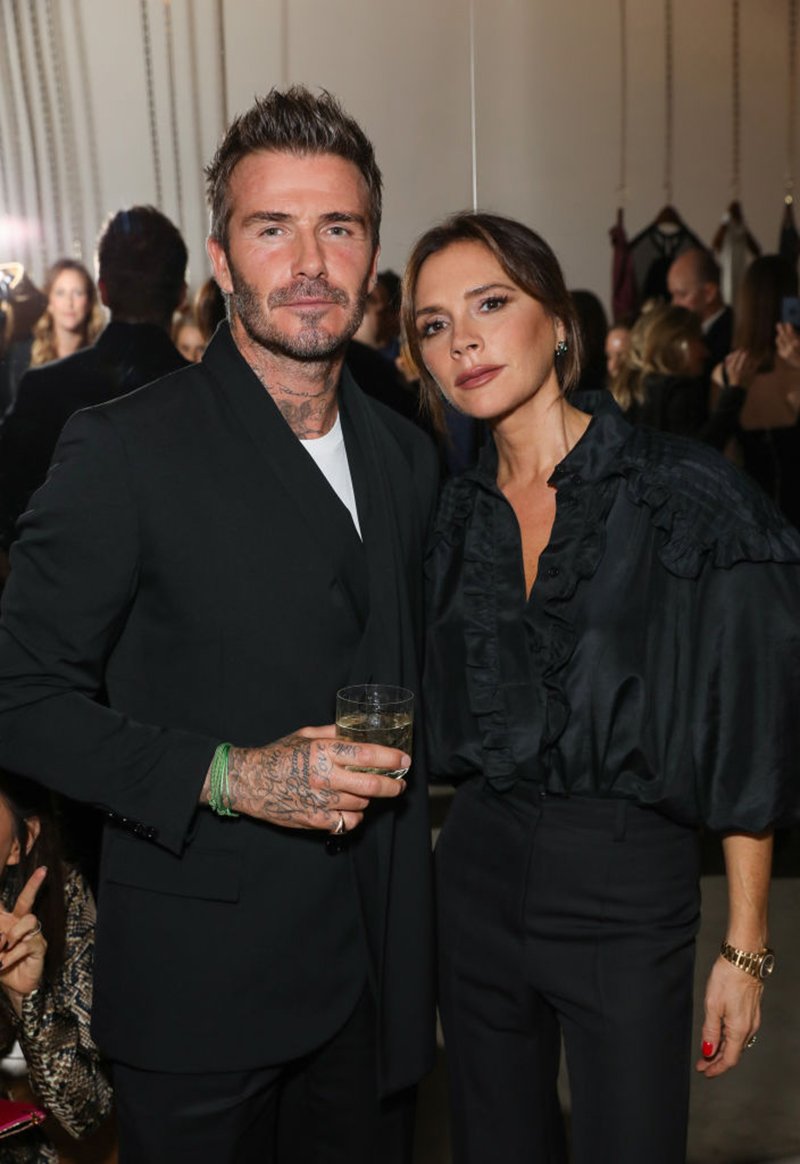 David and Victoria Beckham attending Victoria Beckham and Sotheby's celebration of Andy Warhol with Don Julio 1942 at her Dover Street store, in London, England, in September 2019.I Image: Getty Images.
On November 7, 2020, Victoria took to her brand's Instagram feed to share a snapshot of herself holding and wearing two new shades of makeup on her face at her London home, and she credited Harper with having given her her look for the picture, writing:
"Thank you to my makeup artist Harper Seven for this look x VB"
Fans of the star and the beauty line were delighted to see how good the new shades looked on Victoria and they were positively impressed by Harper's talent for make-up, as they wrote in the comments section of the post.
"Harper has so many talents!" wrote a user. "The next [makeup artist] in the making. Love it," a second person wrote. "So good! And this color is what I need in my life [right now]," a third person added.
MOTHER-DAUGHTER FASHION TEAM
In addition to the post on Victoria Beckham's Beauty's Instagram feed, Victoria also shared a video from the makeup session on her Instagram Stories (not longer available), on which Harper could be seen adding the final touch to her mother's look.
It is not the first time when the mother and daughter have teamed up to promote products from Victoria's cosmetics venture, with the two appearing together in a promotional snapshot back in July.
While makeup is not only a form of self-expression and it is a way for the mother and daughter to spend quality time together, there have been people that have disagreed with Harper's interest in makeup at such an early age, but we don't think this is going to discourage them from keep doing what makes them happy.
SPARKING A DEBATE
It is not only Victoria who has had to deal with unsolicited parenting advice on social media recently, with her husband David becoming the target of criticism late in October because of his displays of affection with Harper.
The debate started with a photo shared by Victoria on October 20 that pictured David and Harper sharing a loving kiss on the lips, which Victoria captioned "the best daddy," and which wasn't of the like of everybody.
The issue once again has proven to be divisive, with some users strongly opposing parents kissing children on the lips, while others celebrated the normalization of this extended practice.
Please fill in your e-mail so we can share with you our top stories!