See the Photo Rupert Grint Shared of Newborn Daughter, Wednesday, in His First Instagram Post
"Harry Potter" fans hold on to your hats because the boy who played the role of Ron Weasley is now a father and he's showing off! Actor Rupert Grint shared the first photo of his newborn daughter in a recent social media post.
Rupert Grint, 32, only joined Instagram this month. His very first post featured him teasing himself for taking ten years to join the social media platform, but he also had a very special announcement to make.
The "Servant" actor shared the very first image of his newborn baby girl in the post! The little girl appeared facing her father's chest in the selfie where Grint's face was clearly visible; as the pair sat in a yellow chair.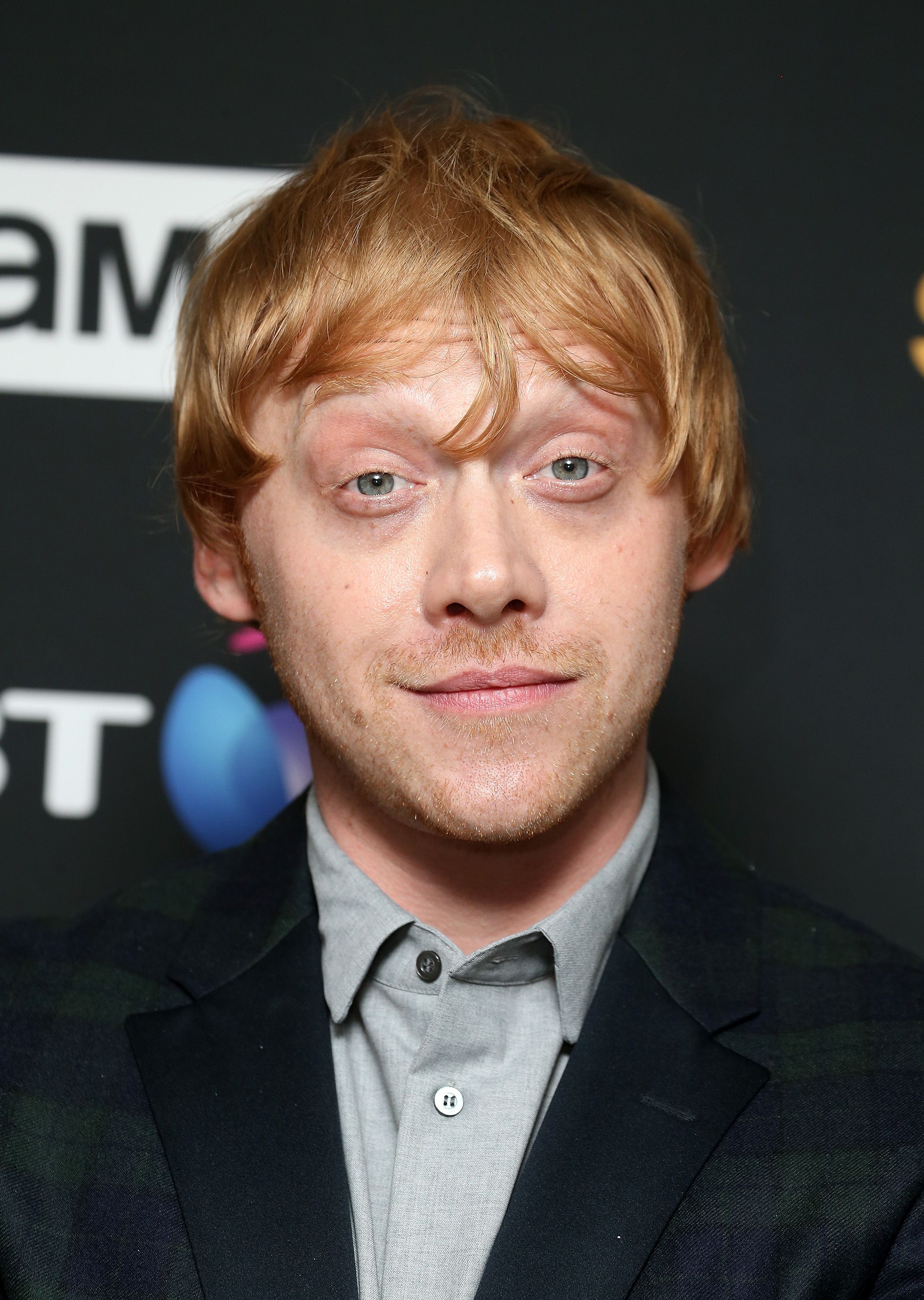 Showing off his sense of humor, the star welcomed himself to Instagram writing: "Grint on the Gram!" He then explained his real reason for finally joining the platform stating:
"Here to introduce you all to Wednesday G. Grint. Stay safe, Rupert."
Rupert Grint just debuted his adorable baby girl on Instagram!https://t.co/QkJCFX44Ai

— Entertainment Tonight (@etnow) November 10, 2020
According to "People" magazine, little Wednesday was actually born earlier in the year on May 7, 2020. Grint shares the little girl with longtime girlfriend Georgia Groome, 28, whom he's been dating since 2011.
The news of their daughter's birth was confirmed by the couple's representative and publicist, Clair Dobbs. The previous month it was revealed that the couple was going to be parents for the first time.
Rupert Grint has a baby and I'm shook.
When did I get so old?

— Sarah Todd (@NBASarah) November 10, 2020
Groome is also an actress who had a starring role in the film "Angus, Thongs and Perfect Snogging." Confirming her pregnancy, she was photographed in London showing off her baby bump.
Grint, who played Ron Weasley in the "Harry Potter" series, already has more than a million followers on Instagram. He managed to amass a great following in the first few hours since he joined the platform. 
Harry Potter's Rupert Grint Joins Instagram and Reveals Name of His Baby Girl https://t.co/0WvlnM6i8q

— E! News (@enews) November 10, 2020
The actor's fellow "Harry Potter" co-stars Tom Felton, Emma Watson, Daniel Dave Lewis, and Bonnie Wright are already on Instagram. The main star who played Harry Potter, Daniel Radcliffe, is still not on the social media platform.
Grint had only acted at his local theater group and school plays when he bagged the role on "Harry Potter." While acting in the famous series, he started taking on other projects to cement his name in the industry.
Rupert Grint And Georgia Groome Welcomed A Baby Girl And Her First Photo Is The Sweetest https://t.co/fZdxTrnNDK

— BuzzFeed (@BuzzFeed) November 11, 2020
The star has since appeared in movies like "Driving Lessons," "Thunderpants," "Wild Target," and "Cherrybomb." After finishing the famous series, Grint slowed down his career but didn't stop acting completely.
The stigma of the character Rupert Grint played on "Harry Potter" has stayed with him and he can't seem to shake Weasley off.
He starred in other films like "The Necessary Death of Charlie Countryman," "Cross of Honour," and "CBGB." The star also did some voice-over work as Amadeo in "The Unbeatables" and Josh in "Postman Pat: The Movie."
Grint's most recent film role was in 2015 in the comedy "Moonwalkers." The stigma of the character he played on "Harry Potter" has stayed with him and he can't seem to shake Weasley off.
The actor even considered quitting acting once "Harry Potter: Deathly Hallows - Part 2" was finished. He's now more focused on television roles, his relationship, and his new role as a father.