Rev Run's Daughter Vanessa Simmons Goes Twinning in Black Outfits with Her Little Girl Ava
Rev Run's daughter Vanessa Simmons and granddaughter Ava Marie Jean Wayans went twinning as they donned matching outfits in a brand new photo. Check it out here!
Vanessa Simmons and her daughter Ava Marie Jean Wayans are famous for their impeccable sense of style. Recently, the mother and daughter duo flaunted some cool outfits by Simmons' brand, Love Pastry, and as always, they looked fabulous. 
Simmons shared a snap from her twinning moment with Ava on Instagram. She donned a fitting black top with full sleeves which she tucked inside comfortable looking tie-dyed joggers.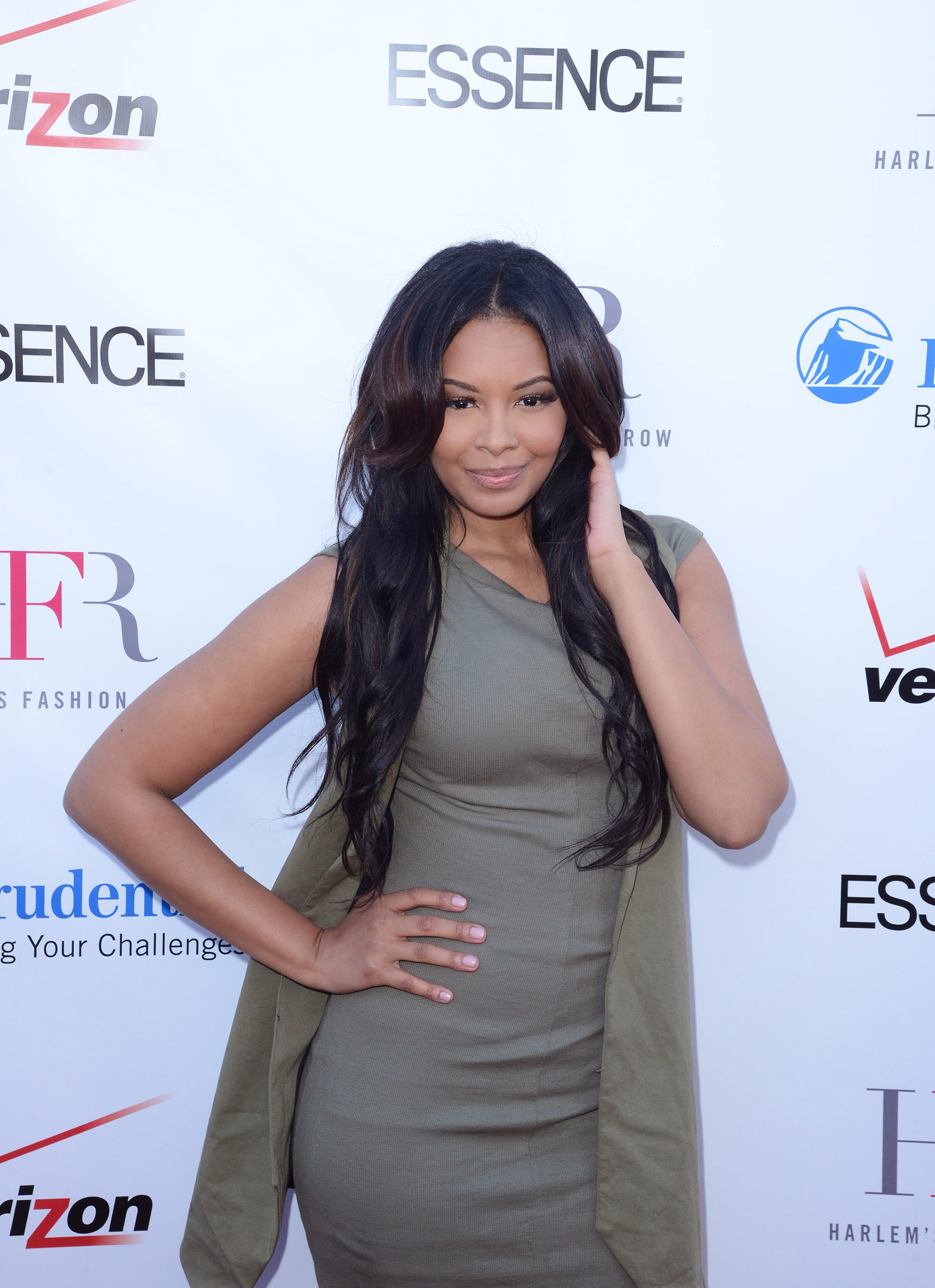 LIKE MOTHER LIKE DAUGHTER
As for her footwear, she donned a pair of high top sneakers with stars on them. Ava wore a similar pair, but hers were a little darker. She did not wear colorful joggers like her mom, but she looked pretty cool in a black tank top and a pair of matching tights. 
Ava made up for the lack of color with accessories. She had plenty of colorful scrunchies on her wrist. Her pink braids were dexterously tied into a bun and secured with pink and black bow hair ties.
In the caption, Simmons shared that Ava's beautiful accessories were a part of the "Pastry Kids" collection which is coming soon. In the comment section, Simmons' partner Michael Wayans chimed in and called the girls his brats. 
Her mantra is to simply ignore the world while loving herself and leaning on to friends and family for support and love. 
BATTLING BODY IMAGE ISSUES
Back in April, Simmons opened up to Madame Noir about how she has been battling body image issues and changes. She admitted to having gained a lot of weight over the last year and said that it feels uncomfortable to be less confident. 
But quarantine helped her reconnect with who she is and what she wants to represent. She has no plans to be skinny, but she wants to feel healthy physically, mentally, and spiritually. 
VANESSA GETS TROLLED FOR HER WEIGHT
In the same interview, she also talked about how she still gets bullied for having a child before getting married. She and Wayans welcomed Ava in 2014. Talking about how she has also dealt with negative comments about her body, she said:
"I do have people bother me all the time like, 'Oh my God, you're pregnant! Congratulations!' It's something I deal with consistently."
STAYING POSITIVE AMID IT ALL
Negativity prevails, but Simmons has learned how to deal with it. Her mantra is to simply ignore the world while loving herself and leaning on to friends and family for support and love. 
Her positive outlook on life reflects on the screen as well. She manages to keep a cool head while dealing with trolls on her show "Growing Up Hip Hop" and tries to pull everything together instead of bickering.