Gwen Stefani Rocks Personalized Necklaces as She Pays Touching Tribute to Fiancé Blake Shelton
Music's sweetest lovebirds are engaged, and Gwen Stefani flaunted her love and devotion for Blake Shelton by wearing two very special necklaces.
Gwen Stefani paid tribute to fiancé Blake Shelton in an Instagram post, and vigilant fans noticed a special gesture on her part that shows how close the country star is to her heart.
The couple announced their engagement in October 2020, after dating for 5 years, and since then they can't seem to stop pouring out their feelings for each other.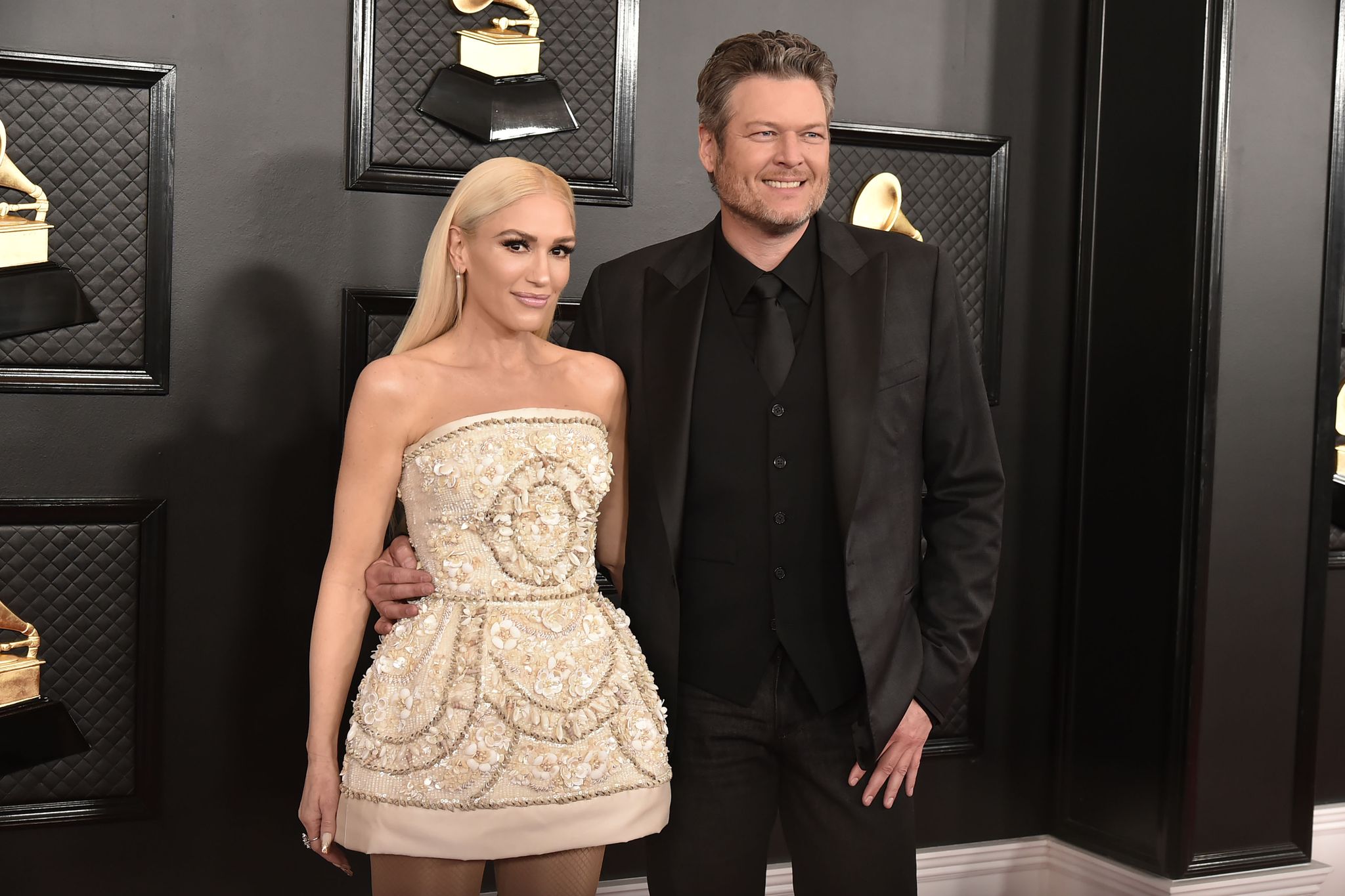 LOVE LOVE LOVE
Since they announced their engagement, Stefani and Shelton seem to be even more in love than ever -- if that is possible. The always affectionate couple seems to make a point of displaying their love whenever possible.
A case in point is two necklaces that Stefani has taken to wearing and which she first flaunted on an Instagram post celebrating the 25th anniversary of No Doubt's hit album "Tragic Kingdom."
In the video clip, a radiant Stefani speaks about "Tragic Kingdom" and confides that it is her favorite No Doubt album. The smiling singer is wearing a striking POP-inspired multicolored sweater and very special accessories.
Around her neck are several gold chains, and two pendants spelling out "Stefani" and "Shelton" in elaborate Gothic-style lettering. Stefani has been seen wearing the necklaces with everything.
The country star sealed the deal by putting a diamond ring on Stefani's finger: a 6-carat solitaire sparkler
Stefani and Shelton first met back in 2014 when she joined "The Voice" as a judge alongside Adam Levine, Pharrell Williams, and Blake Shelton. At that time, Stefani was married to Gavin Rossdale, with whom she shares three children.
Back then Shelton was also married, to fellow country singer Miranda Lambert, but a little over a year later they divorced after four years of marriage.  A month later, in August 2015, Stefani announced her own divorce.
It soon became obvious that their friendship had grown into something more and in February 2016 the couple made their first red carpet debut together at the Vanity-Fair Oscar after-party.
The two became making sweet music together and recorded their first duet "Go Ahead and Break My Heart," which they co-wrote, for Shelton's album, "If I'm Honest."
PUT A RING ON IT
For the last 5 years, fans have been waiting for Shelton to pop the question, and at last, he has -- after asking Stefani's sons, sons Kingston, 14, Zuma, 12, and Apollo, 6, for permission.
The country star sealed the deal by putting a diamond ring on Stefani's finger: a 6-carat solitaire sparkler that experts estimate could be worth at least $500,000. And that's a lot of love...