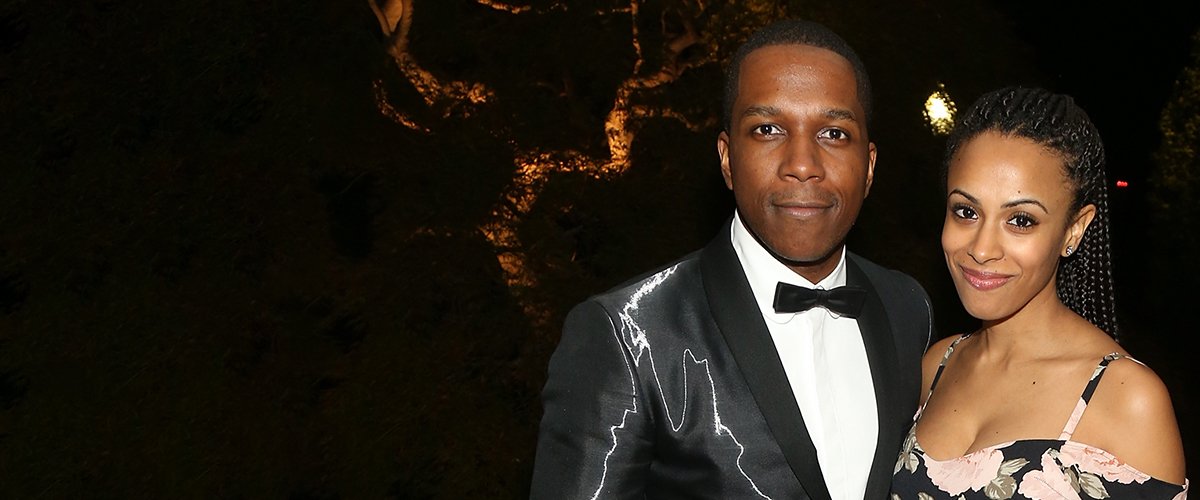 Getty Images
Nicolette Robinson and Leslie Odom Jr Are Expecting a Second Baby — inside Their Relationship

Nicolette Robinson and Leslie Odom share a passion for being on stage, which eventually led them to walk down the aisle.
Most love stories begin with a common interest that brings two hearts together. For Broadway stars Nicolette Robinson and Leslie Odom Jr., it was their love for performing.
Currently, the two are happily married with one child and will soon be welcoming another. Here's a glimpse of their sweet love story and life as man and wife.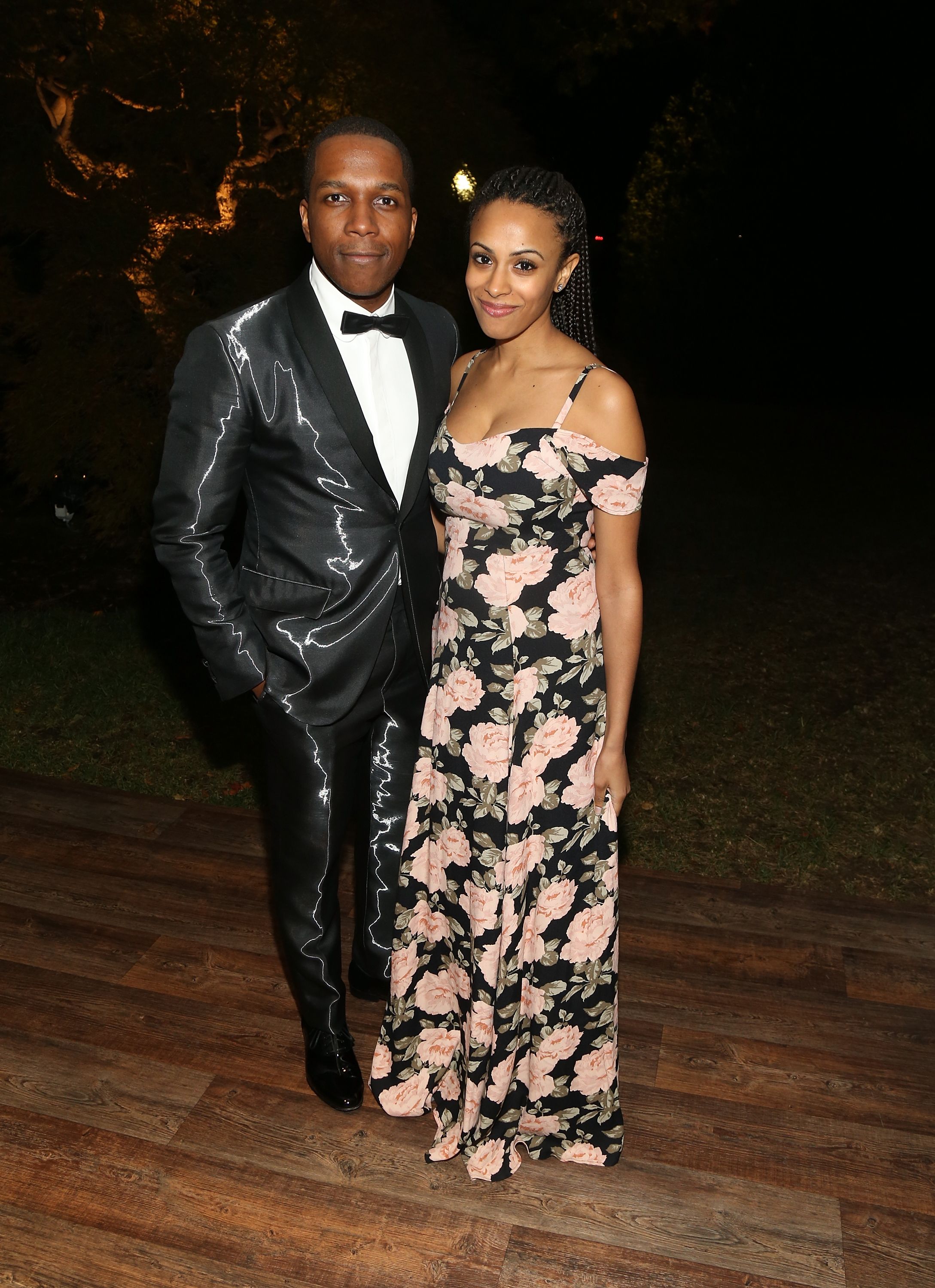 Leslie Odom Jr. and Nicolette Robinson during BET's "An Obama Celebration" at The White House on October 21, 2016 in Washington, DC. | Source: Getty Images
MEETING ON-STAGE
Robinson and Odom met on the set of 2008's "Once on This Island," where he was Billy Porter's assistant director, and she was a UCLA student ready to audition for a role.
Although Odom, had he the power, wanted to cast his now-wife, she did not land the part. In a quick turn of events, one of the stage actresses had to leave, so Robinson was called.
Their relationship quickly blossomed, which was not something new in the industry. However, unlike most "showmances," theirs lasted beyond production. Robinson shared:
"We would take naps on the Equity cot, and we had our little thing backstage during 'Waiting for Life.' We would always meet up in the same spot, and we would dance with each other."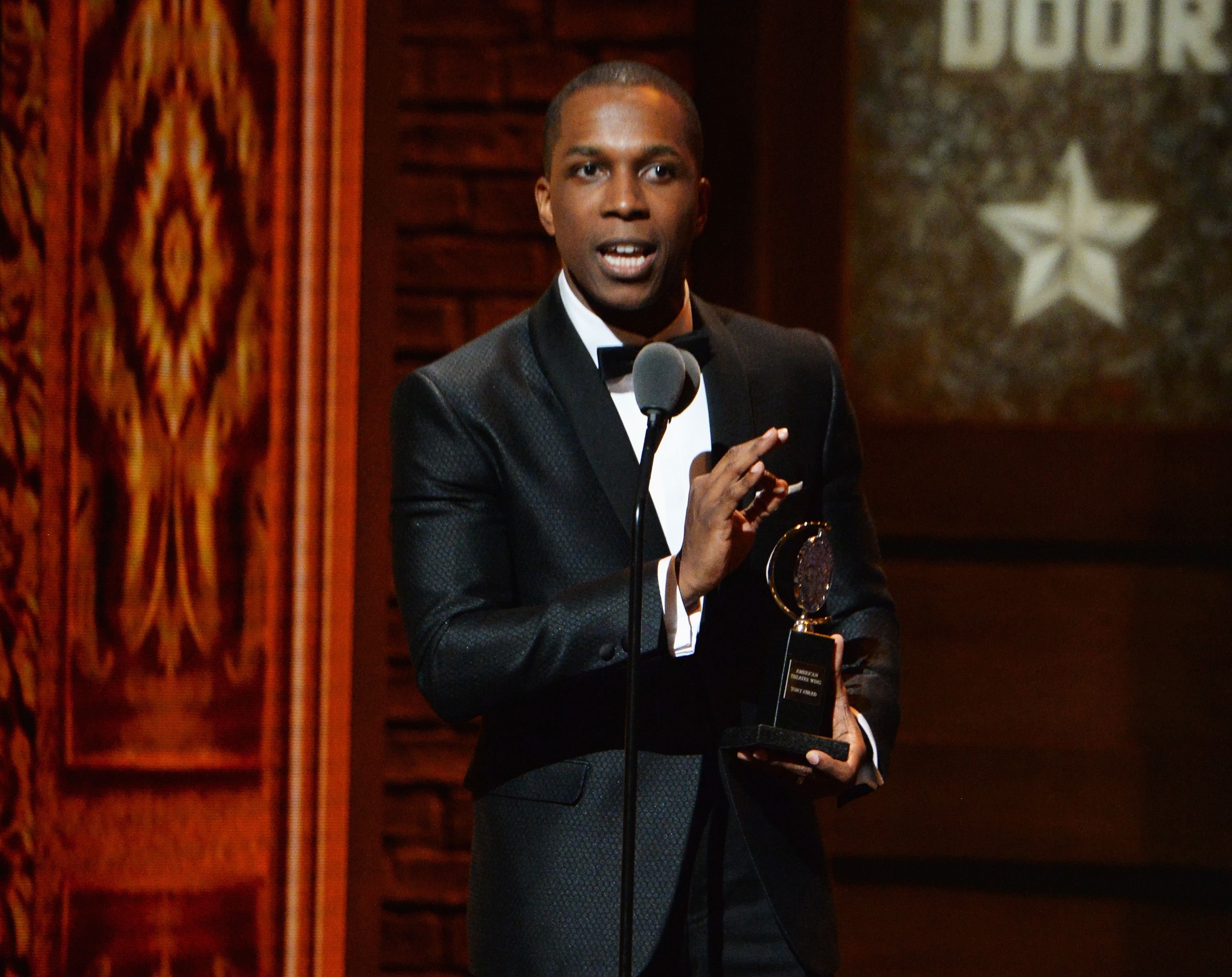 Leslie Odom Jr. during the awarding for Best Performance by an Actor in a Leading Role in a Musical in "Hamilton" onstage during the 70th Annual Tony Awards at The Beacon Theatre on June 12, 2016 in New York City. | Source: Getty Images
THE MARRIED LIFE
After tying the knot in 2012, the two remained committed to their passion and career, leaving less time to themselves. In an interview, Robinson admitted that evenings after a show are their only bonding moments.
Several television shows have resumed production since the pandemic and incorporated current events into the storyline, including the CBS police drama, "S.W.A.T."
The couple usually sleeps at two in the morning to allot time to exchange stories and talk about each other's day. Although simple, they find comfort in knowing that there are mounts of support in their relationship.
More so, since productions only last a few months, they know that there will also come months when they have the luxury of time to spend being with each other all day long.
WELCOMING KIDS
On April 23, 2017, five years after they tied the knot, Robinson and Odom welcomed their firstborn, Lucille Ruby, who became the center of their lives; for the actress, motherhood taught her how to balance her daughter's needs and her own.
The "Hamilton" star came to the same realization and tried to focus on his child first before continuing his line of work. He began writing when his wife was pregnant and shared:
"I didn't work for a while after Lucy came, for about six or seven weeks. Once I started traveling again, doing concerts, I would snatch time wherever I could."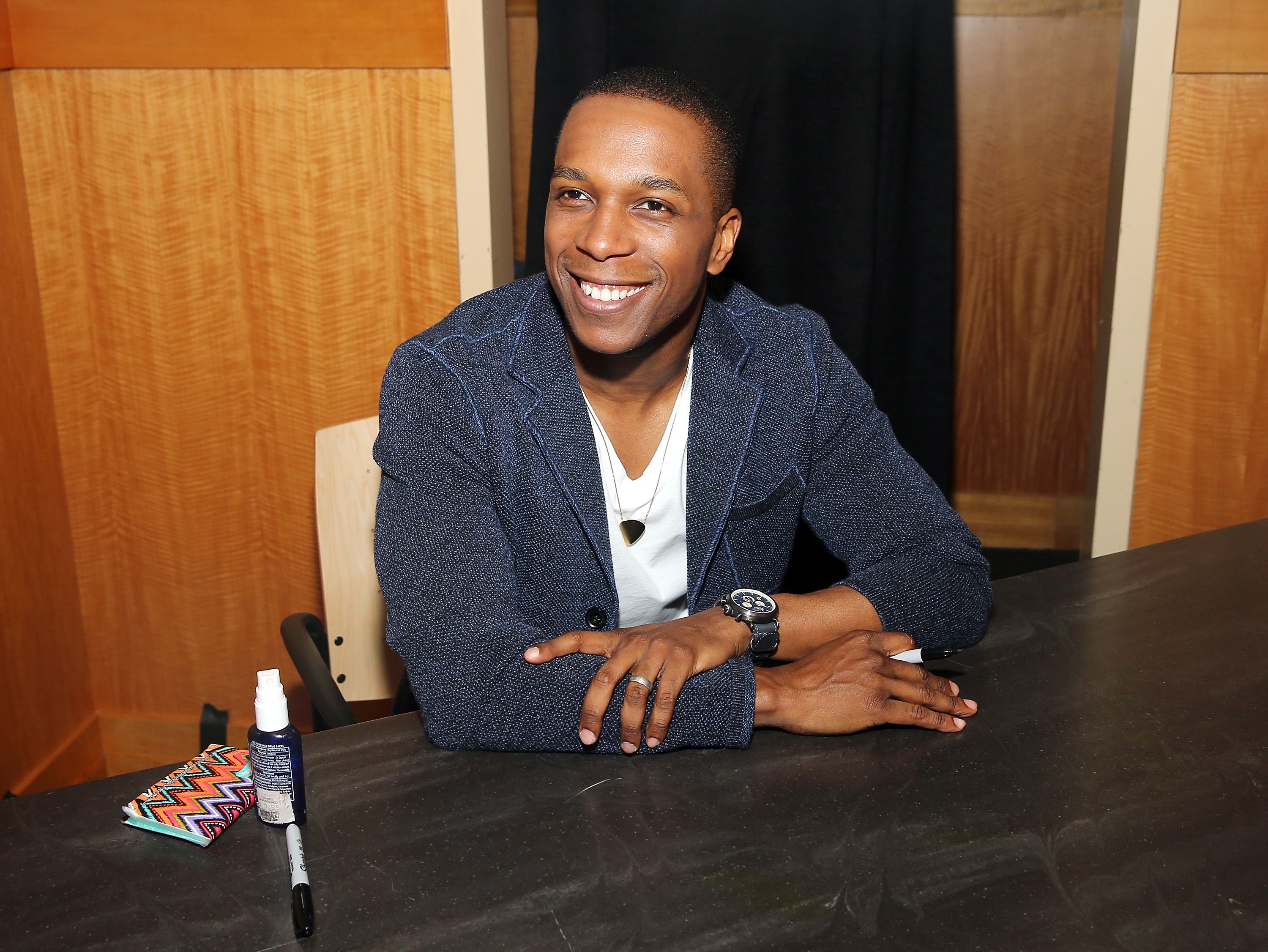 Leslie Odom Jr. during the CD signing for his CD "Leslie Odom Jr" at Barnes & Noble, 86th & Lexington on July 11, 2016 in New York City. | Source: Getty Images
The family-of-three will soon be a family-of-four as the couple expects their second child, a baby boy, to come in March 2021. Robinson recently shared a series of photos showing her baby bump with her husband and daughter excitedly holding her tummy.
LIFE AMID A PANDEMIC
While many lives paused amid the coronavirus pandemic, Robinson and Odom starred in a special series, "Love in the Time of Corona," which follows several people's love stories amid the crisis.
In the story, the real-life couple plays husband and wife faced with a dilemma to expand their family while in lockdown. Due to the social distancing protocol, the couple shot parts of the show in their home and only had Robinson's sister's help as a production assistant.
The pair are enthusiastic about being part of a tale that people can connect with during this pandemic and, at the same time, further their on-screen career with a story close to their heart.
"I think one of the most valuable contributions that Nicolette and I made to the script was making sure that aspect of this time was represented on the show as well," Odom said about issues regarding racism.
INCORPORATING THE PANDEMIC
Several television shows have resumed production since the pandemic and incorporated current events into the storyline, including the CBS police drama, "S.W.A.T."
The series' lead actor, Shemar Moore, revealed that "S.W.A.T." season 4 would have important issues presented, including the pandemic, police drama, and social unrest.
Because of the situation, cast and crew members remained disciplined and adhered to safety guidelines. Through their three months of taping, the team has maintained the virus-free community.
Moore has promoted the coming season on his Instagram profile, sharing behind-the-scenes photos. "S.W.A.T.'s" season 4 premiere will air on Wednesday, November 11, at 9/8c.
Please fill in your e-mail so we can share with you our top stories!