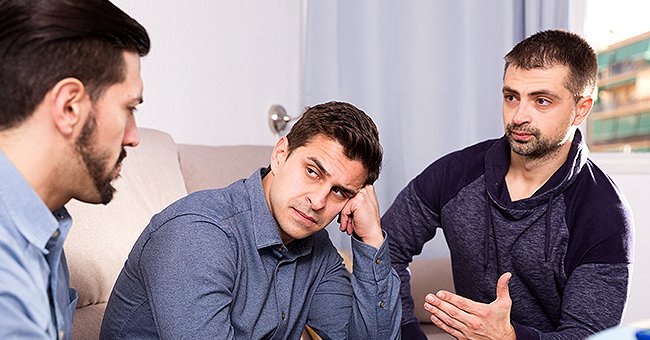 shutterstock
Daily Joke: Three Sons Were Deciding on What to Buy Their Mother

Today's #jokeoftheday is about three sons competing about who would get their mother the best gift only for them to be surprised by her unique taste.
After a wonderful childhood because of their mother's sacrifice, three boys finally left home to explore the world and fend for themselves. Luckily, they all made something of themselves and decided that it was time for their mother to reap the fruits of her labor.
They met together to discuss what special present they gave their beloved mother. The first boy said he built a massive mansion for his mother with several rooms and bathrooms.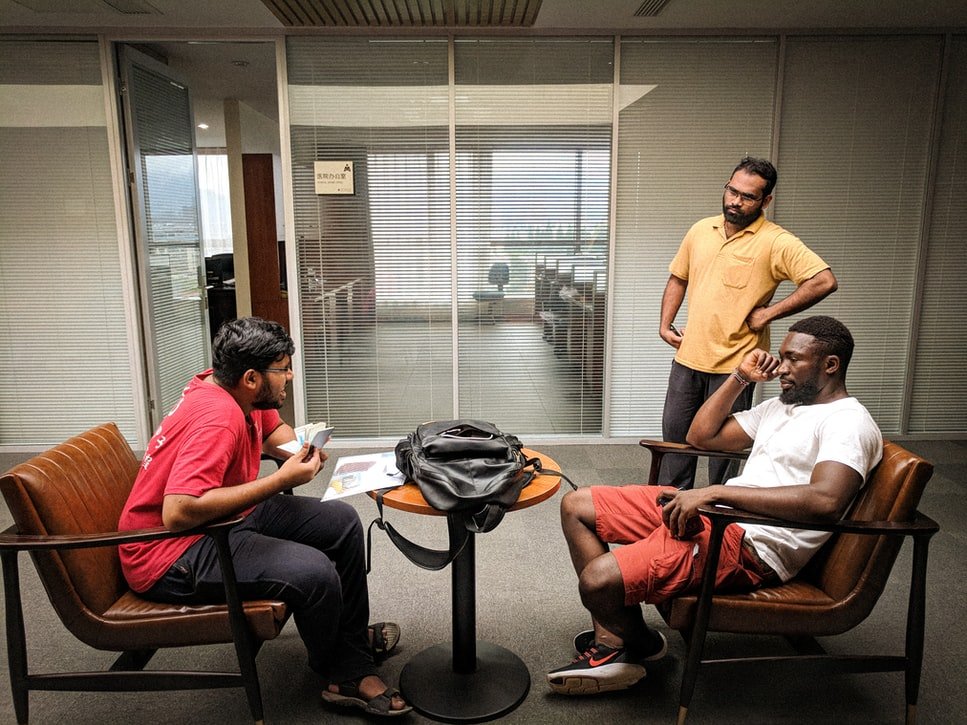 Three guys in a room talking about a plan | Photo: Unsplash
The second son didn't seem impressed and boasted about getting their mother a classy Mercedes car with a driver to take her wherever she went. Little did they know that the third son had something bigger than they could imagine. With a smug smile on his face, he said:
"You remember how our mother's favorite book is To Kill A Mockingbird? Well, now she can't see very well. So I sent her a remarkable parrot that recites the entire book."
Both brothers were stunned, but the third son still had more things to boast about. He revealed to them that the parrot was trained for 12 long years to recite the entire book. So, all his mother has to do is name the chapter she wants, and the loyal bird would recite it.
The two brothers felt disappointed that their gifts didn't match up to the thoughtful present the last son gave. Days after they presented their mother with a gift, she returned the favor with hand-written thank you notes where she addressed the specificity of each gift.
She stared with the first son, William, thanking him for the magnificent house. She appreciated him for the gesture but noted that the house is too big for her as she only lives in a room but slaves away to clean the house.
To the second son, Arnold, she sweetly thanked him for spoiling her with a car but mentioned that she was too old to drive and stay home most of the time. Hence, the car is useless. She also noted that the vehicle's driver was very rude, so she doesn't want him around.
William and Arnold were shocked that their mother hated their gifts and waited to hear her remark about their brother's thoughtful parrot gift. Finally, it was the third son, David's turn. The proud mother appreciated his gift, writing:
"But David! The chicken was delicious!"
What did you think of this joke? Did you enjoy it? If you did, click here to read a joke about a magician and a parrot together on a cruise ship.
Please fill in your e-mail so we can share with you our top stories!