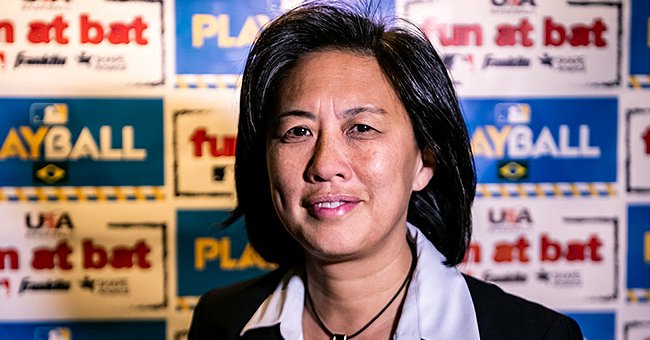 Getty Images
Kim Ng Makes History as the First Female General Manager Hired in Major League Baseball

On Friday, November 13, 2020, Kim Ng made history when she became the first woman to be named a general manager in Major League Baseball.
November 13, 2020, is a date that will forever remain etched in Major League Baseball history. On that date, the MLB team, Miami Marlins, named Kim Ng as its general manager.
One might say there is nothing extraordinary about that but Ng, in becoming the Marlins' general manager, became the first woman in the club's history and in the history of Major League Baseball to be a general manager.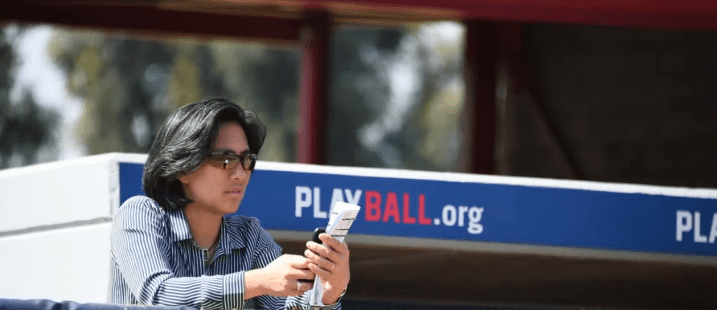 Photo of Kim Ng pressing her phone | Photo: Youtube / Good Morning America
In making the announcement on its official Twitter page, Marlins shared a few images explaining some of Ng's historic feats with her emergence as general manager.
For one, she became the highest-ranking woman in baseball operations. Ng is also the first woman hired as a general manager by any professional men's sports teams.
Ng's new role is one she duly merits. She has over thirty years of experience as she entered MLB as an intern and has since then garnered eight postseason appearances, six league championships, and three world series championships.
Ng has worked with the Chicago White Sox, the New York Yankees, and the Los Angeles Dodgers. She also served in Major League Baseball's Commissioner's Office.
Ludtke paved the way for women's involvement in MLB.
After many decades of determination, Ng feels honored to lead the Miami Marlins as their general manager. She and the team are building for the longterm and plan to develop a creative, forward-thinking, and collaborative baseball operation.
They hope to achieve that with a dedicated and uniquely talented staff who have laid the foundation for success in the last few years. Besides her other objectives, Ng's utmost desire is to bring championship baseball to Miami, and with her excellent track record, no one can bet against her achieving that.
Ng's historic hiring means a whole lot for women working in men's sports, with most of them acknowledging that it is about time women took their place in sports leadership.
With her hiring, Ng, who is now the first Asian-American general manager, also has her name at the top of a long list of women who have fought to hold space in MLB.
One such woman is Melissa Ludtke, a female sports reporter, who filed and won a civil rights action against MLB commissioner Bowie Kuhn and some others in 1978.
Ludtke's action sought to prevent the New York Yankees from enforcing a gender-based policy banning accredited sports reporters from entering the Yankees clubhouse in Yankee Stadium.
With her victory, Ludtke paved the way for women's involvement in MLB and is proud that a woman is now leading an MLB team and hopes other women follow suit.
Ng's hiring also impressed former FLOTUS Michelle Obama, who congratulated her historic role as Marlins' general manager, hailing her and saying she will be cheering the club, which she grew up supporting, on.
Ng deserves every bit of the accolades she is getting, and while many people wait to see how she fares with her new role, few of them doubt that she will be successful with the Marlins.
Please fill in your e-mail so we can share with you our top stories!