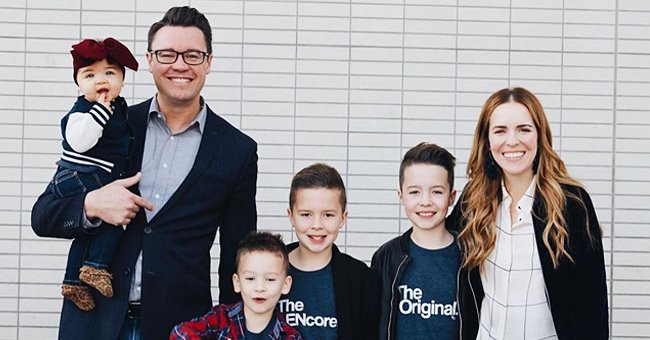 Instagram/mrdavehollis
Dave Hollis Shares How a Stranger's Words Encouraged Him Not to Give up on Adoption

Speaker and Author Dave Hollis told the touching tale of an intervention that gave him the strength to follow through on his dream in celebration of World Adoption Day.
In celebration of World Adoption Day, Dave Hollis shared how meeting a stranger gave him and his now ex-wife Rachel Hollis renewed determination to realize their dream following years of failed adoption attempts.
In his book, "Get Out of Your Own Way: A Skeptic's Guide to Growth and Fulfillment," Hollis recounts the heartbreak as one after another adoption attempt slipped through their fingers until a stranger's words changed everything.
THE START OF THEIR ADOPTION JOURNEY
Five years ago, Dave and Rachel set out to adopt, starting their journey by opting for an adoption from Ethiopia before their program closed. In 2016, the former couple set out to adopt through the US foster care system, but both attempts failed.
They were crushed. Private adoption didn't work out either, and Hollis explained that at that point, they were ready to give up trying. The devastation of one heartbreak after another became too much to bear.
THE MOMENT THAT CHANGED EVERYTHING
Sharing details with his followers on social media, Dave recalled the moment that changed their perspective on the situation and led to Noah's adoption.
After receiving the news of yet another failed adoption attempt, Dave and Rachel sat down in what he called a "twenty-two-dollar-grilled-cheese restaurant," when a stranger at the next table interrupted them.
THE ENCOURAGEMENT TO KEEP GOING
With the tables so close together, Dave noted that private conversations were not private at all, as the stranger at the table next to them slammed his hand on the table and told them both that they "can't give up." Dave and Rachel were stunned and "dumbfounded" as the man continued:
"I'm so sorry to interrupt, but I couldn't help but overhear. I was adopted. My parents had failed adoptions before they adopted me and my brother."
THE POWER OF PERSPECTIVE
The man's parents had once shared the same boat Rachel and Dave found themselves in, having to decide to call it quits or keep going. His parents kept trying, and it made all the difference in his world.
From his perspective, the man then explained that because of his adoptive parents, he could go to school, where he graduated at the top of his class. He found love and married, and since also settled into a career. But then their tears flowed as he added:
"You can't quit. I think I'm sitting here right now, because I'm supposed to tell you that you can't give up."
Through tears, Dave and Rachel introduced themselves to the man, who in turn said that his name is Noah. The name reminded them of the Bible's Noah and how he got sent to show them the way through the sea of doubt. Their daughter, Noah, officially became a part of their family in March 2017.
During a previous interview, Dave said that his perspective on life change to the extent that his insecurities no longer reign supreme, having taken an active approach to becoming the best version of himself.
Employing healthy strategies to find balance in family life and personal fulfillment is a priority for him, even more so now that he and Rachel are in the midst of divorce following their 16-years together.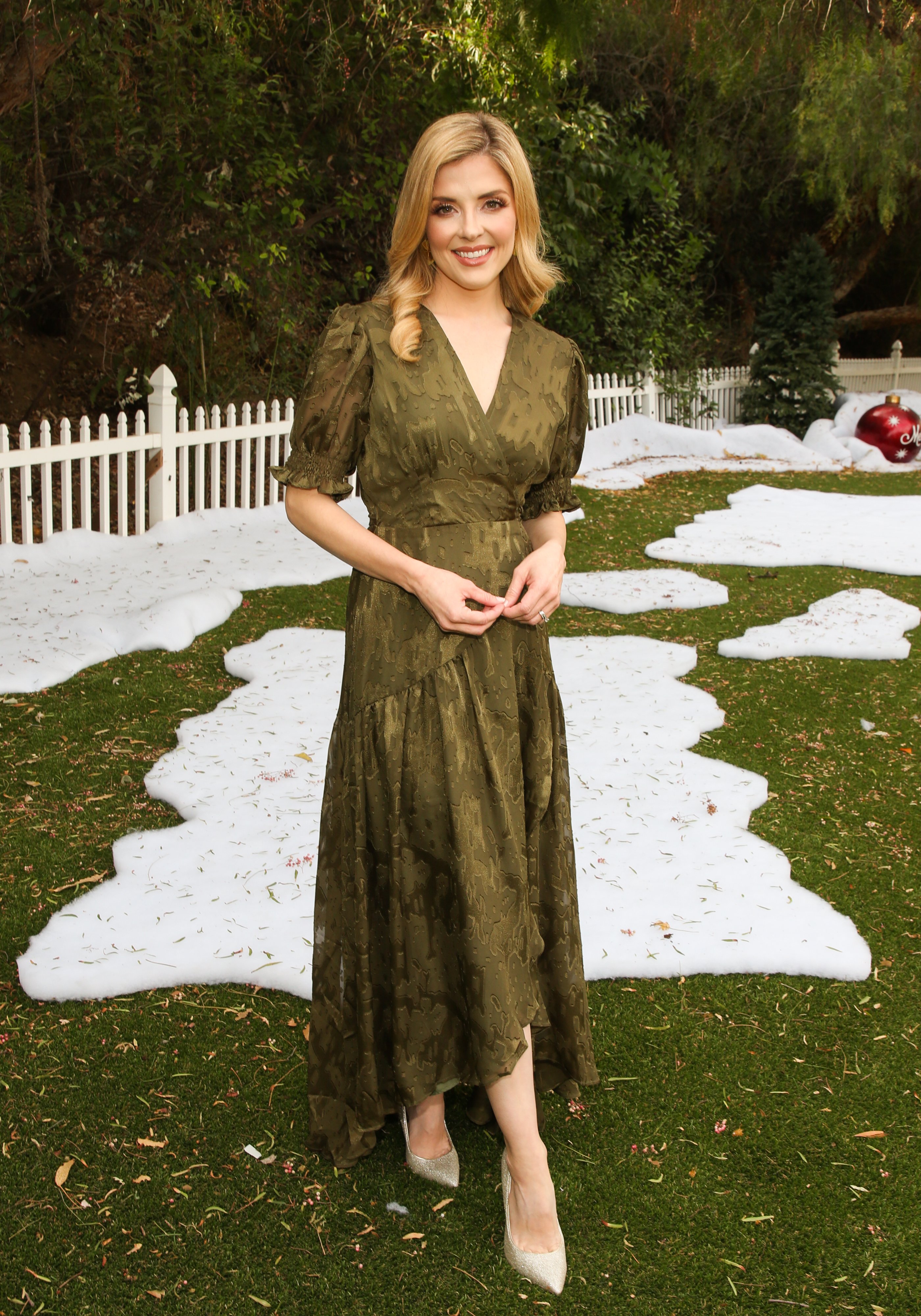 Jen Lilley visits Hallmark Channel's "Home & Family" on November 06, 2020, in Universal City, California. | Source: Getty Images.
Actress Jen Lilley starring in "Days of Our Lives," can relate to the difficulties Dave and Rachel faced, as she too struggled before "Christmas came early."
Earlier in November, the 36-year-old actress excitedly shared that their 2-year-old son Jeffrey officially became a part of their family after 846 days in foster care.
Please fill in your e-mail so we can share with you our top stories!