Check Out Tamera Mowry's Adorable Kids Aden & Ariah Bowling Together in a Sweet Photo
"Sister, Sister" star Tamera Mowry's husband Adam Housley spent a fun-filled day with their two children, Aden and Ariah, at a bowling alley. He shared a snap of his kids flashing their adorable signature smiles.
A strong family bond is essential to a happy family life. The adorable Mowry-Housley brood is a perfect example of a close-knit family. 
Tamera Mowry's husband Adam Housley took to Instagram to share a cute snap of their children, Aden, 8, and Ariah, 5, standing side by side in front of a bowling alley.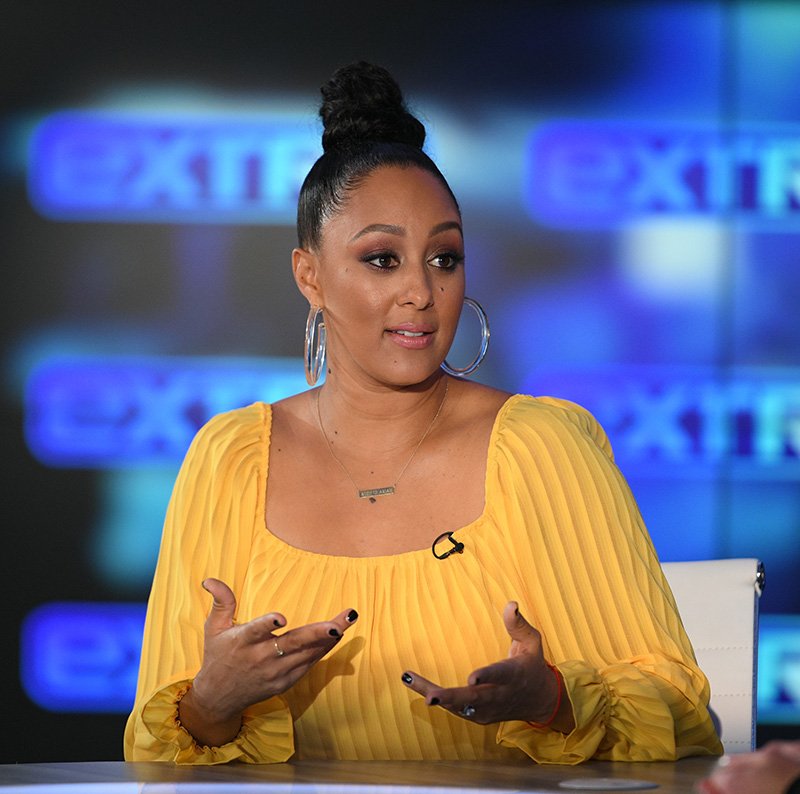 THE JOYS OF BEING A FATHER
Housley, an award-winning journalist, could not help but gush over his children's sweet tandem. Aden wore a red jacket and grey shirt while his little sister wore a white shirt and a pink tutu dress.
The duo, who was inside a bowling area in Napa, California, looked excited to roll their green and pink bowling balls down the alley again. The 49-year-old doting father wrote in the caption:
"They knocked em down. @thehousleylife #thehousleys #thehousleylife (sic)"
The adorable photo fetched several comments, with fans agreeing that Aden and Ariah are the cutest brother-sister tandem they have ever seen on social media.
One fan commented that the siblings are cute and beautiful to look at. Others adored how they love each other, while some left heart emojis on the comment section. 
With this year's coronavirus pandemic crisis, Mowry shared that teaching their children at home has been a challenging task.
AVOID PARENTING COMPARISONS
Mowry and her husband want their children to be comfortable around. The couple recently shared on their YouTube channel about parenting styles. 
Housley pointed out that couples should not compare each other's parenting styles as each child is different. Some of the kids may be difficult to handle, while others are easy.
Mowry, who finally embraced her post-baby body, revealed that depression affected her, but she was thankful enough that she overcame the situation with the support of her loved ones.
KEEPING UP WITH THEIR STUDIES
With this year's coronavirus pandemic crisis, Mowry shared that teaching their children at home is a challenging task. While it may be daunting, she hopes that their children would have fun in the new form of learning.
On how she keeps Aden and Ariah interested in learning amid the current situation, the former "The Real" host shared that she subscribes to Homer, an educational app that helps children enhance their reading skills.
Apart from the on-screen educational apps, she would also let her children play board games as it helps sharpen their minds and, at the same time, increase quality time with family.
Meanwhile, Housley never runs short on things to gush over when it comes to his charming children. He shared on Instagram a wonderful snap of his smiling kids.
It was a picture of Aden and Ariah sitting on a bench inside a pumpkin farm in Napa Valley. His children's smiles were as bright as the sunlight, one of the many reasons the doting father adores them so much.