Here's What 'Glow' Actress Geena Davis, 64, Shared How She Feels about Ageing
While most people are worried about aging, "Beetlejuice" star Geena Davis is living life to the fullest at 64, and she has done remarkable things over the years.
Virginia Elizabeth Davis, professionally known as Geena Davis, is an award-winning actress and advocate. She stole our hearts with a stellar performance in the 1988 comedy, "Beetlejuice," and ever since has remained relevant in the industry.
Now, 64, Davis continues to make an impact, and although she is much older, that hasn't stopped her from achieving greatness. Here is how aging has impacted Davis's life and career.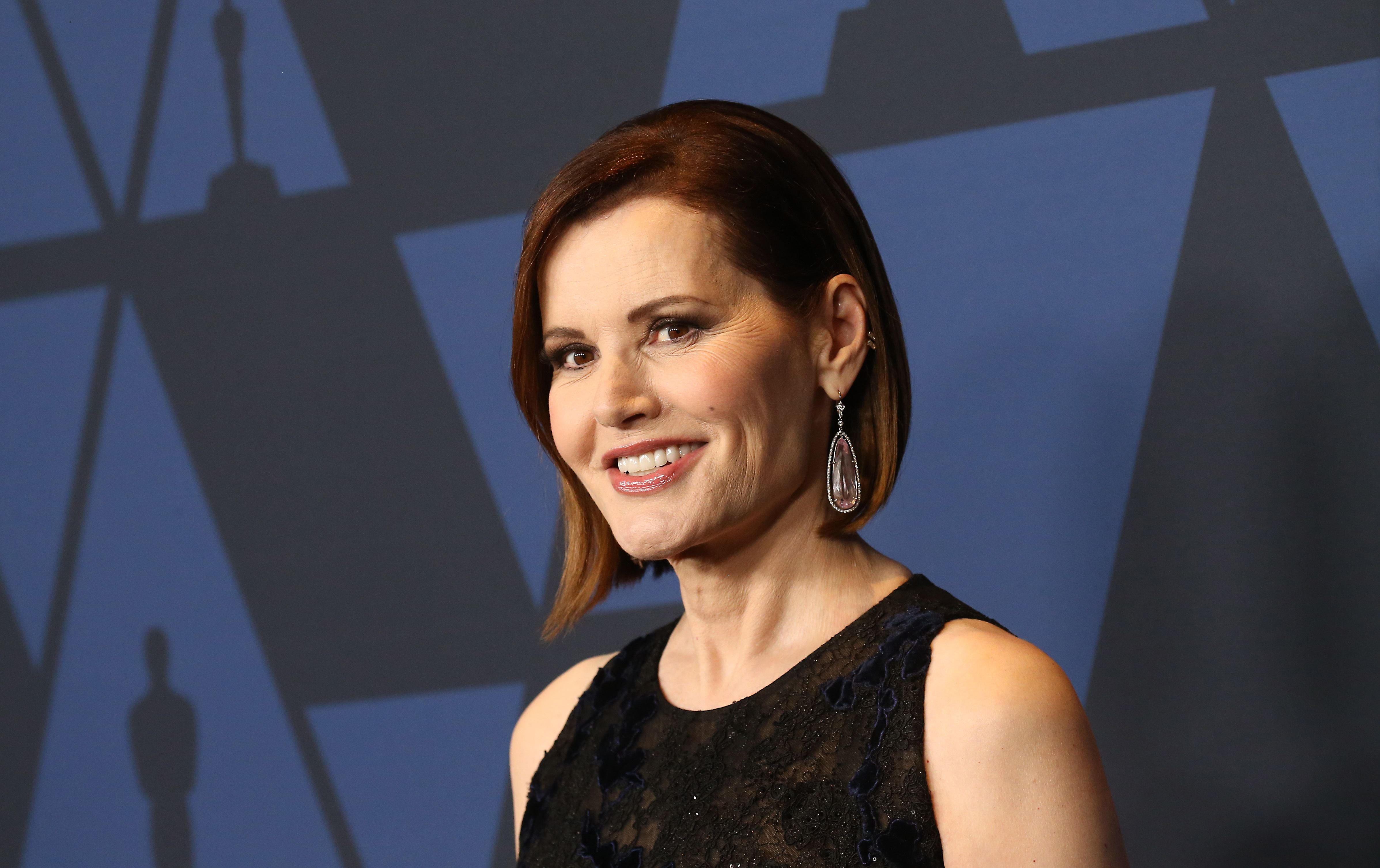 LIFE AT 64
As the Oscar-winner nears the golden age of 70, she feels beautiful with each passing day, embracing aging as it comes. During an interview with Closer Weekly, Davis recalled her time on the TV series, "Commander in Chief," with the late Polly Bergen and the ultimate lesson learned.
[Davis] created the Geena Davis Institute on Gender In Media.
The "Glow" star mentioned that Bergen told her that she wouldn't care anymore once she got older. Davis has held on to that advice and made it her life's mantra. Speaking about how she keeps going, despite being in her senior years, Davis said:
"It's kind of ambitious, but I really believe there are no limits on what we can do and learn no matter what age we are."
Her motto inspired her to learn archery at 41, and she became a semi-finalist for the 2000 Olympic trials. Davis also affirmed that she "feels and looks better" each passing year and wishes that older women are represented better on-screen.
LIFE IN HER 40s
Davis has been married four times, and she's the proud mother of three children. At 46, she had her daughter then twin sons at 48. Although the actress wanted children, she waited for a long time to have them but didn't regret her decision as she has grown wiser with age.
However, she stopped getting great roles once she clocked 40, but this didn't stop her. Davis continued to act even though she no longer got lead roles. However, she made a comeback in the Netflix series "Glow."
FIGHT AGAINST GENDER INEQUALITY
Motherhood inspired Davis to fight against media gender inequality. Once she noticed the TV shows her children watched featured more male characters than females, she created the Geena Davis Institute on Gender In Media.
Over the years, the institute has fought against misogyny in media by compiling evidence of gender inequality on children's TV shows and movies. According to the mother-of-three, there have been significant changes in the industry.
HER MARRIAGE
Davis's fourth marriage was to Reza Jarrahy, the father of her children. However, during their divorce case, the actress claimed they were never married. This wasn't easy to believe as the 64-year-old has gushed about her affections for her husband to various sources.
In 2018, Jarrahy filed for divorce, and his demands included "spousal support, joint custody of the children, and a property split." But Davis countered his demands by providing evidence that showed the pair never got a marriage license and only had a wedding-like ceremony.