Lamar Odom's Ex-fiancée Sabrina Parr Shows off Her Enviable Curves in a Sheer Top & Tight Pants
Lamar Odom's ex-fiancée Sabrina Parr captivated her Instagram followers with her gorgeous sexy outfit. Parr looked stunning, showing off her curves and looking bright.
Sabrina Parr looked incredible in her recent Instagram photo, dressed in tight black pants and a sheer top. The reality star wore her outfit with a lime snake leather jacket and her nails polished in red.
She posed, holding both sides of her jacket in her snapshot while serving us with a laughing smile, glamorous makeup, and nude lips.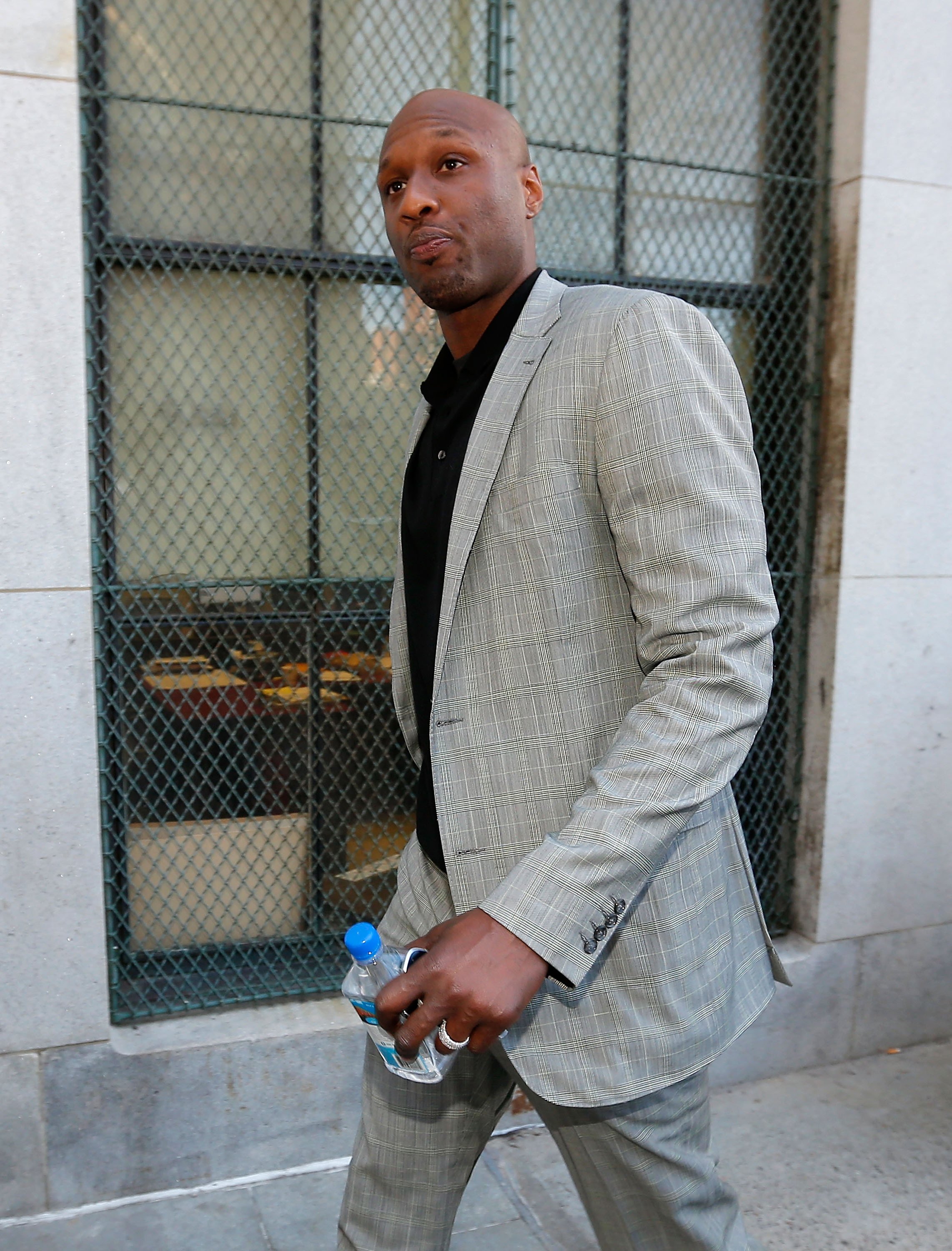 In the next snap, she changed her pose and looked into the camera more seriously. She still had her hand on the jacket, looking pretty in a nice short hairdo. She chose a cute hairstyle to complement her look.
Instagram fans took to the comments section, and one pointed out that she still had on her engagement ring. "You're still wearing the wedding ring?" one user asked. While another commented, "Facts! You look amazing, though," and one stated, "Gorgeous."
BREAKING UP WITH ODOM
In November, Parr reportedly announced on Instagram that she had broken off her year-long engagement with Lamar Odom. In the post, Parr shared that women are the most underestimated species on the planet, who are often belittled. 
Parr shared some words of encouragement to her followers. She stated that they should fight for their heart's desires, maintain their own identity, and know what they want. Odom proposed to the 33-year-old in November 2019. The pair recently reunited to celebrate the anniversary of their engagement. 
According to Blast, the personal trainer revealed her break-up with Odom a day before her overwhelming post. The mom of two decided to put herself first and her kids by allowing the LA Lakers' star to get the help that he needs. 
The former basketball player seems to need medical help because Parr disclosed that it's her reason for breaking up with him. The mother of two wished the 41-year-old well and urged her followers to keep him in their prayers.
ALL ABOUT PARR
Parr is a personal trainer who has been married before and had two children from that marriage. She reportedly shared that she was in an unhealthy union with her now-ex-husband. 
The fitness bunny is an award-winning Five-Time All-American and two-time State Track Champion. It appears Parr is a real die-hard on the track field; her accomplishments are impressive.
Believe it or not, Parr and Odom have the same manager, which might be how they first met. However, that is reportedly unclear in this state. 
The life coach used to be a regular on WKNR's "The Really Big Show" in Cleveland. It was up until Parr remarked about a famous football player when she got fired from the show.
ODOM'S NEAR-DEATH EXPERIENCE
In 2019, Odom reportedly bared all and revealed his battle with addiction. The basketball star shared that his mother's loss at the tender age of 12 had opened a void that he had been trying to fill to no avail.
Odom reportedly said that he was found unconscious at a brothel after four days of heavy drinking and the use of cocaine. The incident allegedly occurred after attempting to escape the reality of his divorce from Khloe Kardashian.
According to Good Morning America, Odom suffered six strokes, twelve seizures, and his heart stopped beating twice. "My doctors from Cedars-Sinai said, like, I'm a walking miracle," he reportedly said.
At the time of his revelation, he went to rehab and had shown good improvement in bettering himself. In his memoir "Darkness to Light," the 41-year-old wrote about meeting his mother one day in heaven. Phew! Talk about walking with a heavy heart, touching. We wish Odom well in his journey to recovery.