Stana Katic Has Been Married for 5 Years — What Happened to Other 'Castle' Cast Members?
Talented actress Stana Katic quickly picked herself up after her shocking exit in the eighth season of the popular ABC series "Castle." The beautiful actress has since gotten married. Here is more about her co-stars. 
"Castle" is an American crime-comedy-drama series that aired on ABC for a total of eight seasons from March 9, 2009, to May 16, 2016. During that period, the show amassed a cult following and threw many of its cast members into irreversible stardom.
The show centered around the crime-solving adventures of Rick Castle (Nathan Fillion), a New York writer turned criminal consultant, as he helps NYPD Homicide Detective Kate Beckett (Stana Katic) unravel several murder mysteries.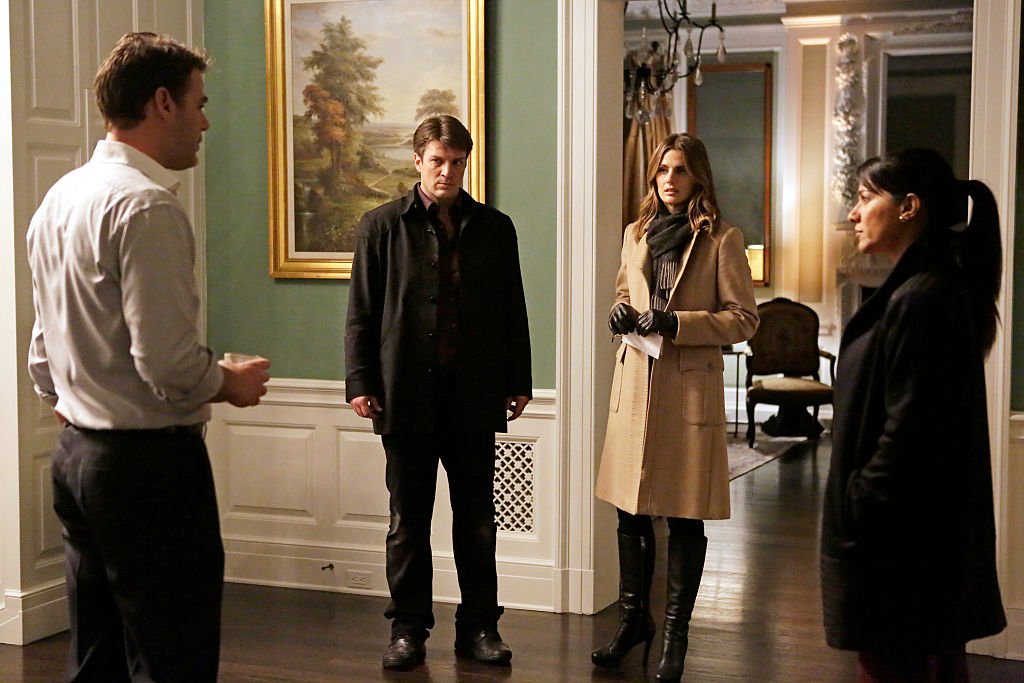 In the series, Beckett is a no-nonsense detective who initially hates the idea of working with Castle. However, with time the two eventually began working well together and later became friends. 
Their relationship continues to evolve as the series progresses, and they eventually fall in love. In season 7, the viewers got what they had always wanted as Beckett and Castle got married. However, in 2016, viewers were stunned by the news of Katic's shocking exit from the show. 
SHOCKING EXIT FROM CASTLE
In 2016, Stana Katic's "Castle" stint came to an abrupt end when she was fired ahead of the season 8 finale. The showrunners were ready to move into the ninth season without one of their lead stars, but it never happened because the show was canceled a few weeks after Katic's exit.
Jon Huertas, who portrays seasoned detective Javier Esposito in "Castle," has enjoyed significant success since the show's demise. He currently portrays Miguel Rivas in NBC's popular series "This Is Us."  
It was rumored that Katic left over budgetary reasons. However, some other sources claimed that her exit was due to her fractious relationship with her former co-star Fillion.
As expected, her exit generated much controversy, and over four years, it is still fresh in many's minds. While speaking about her shocking exit, Katic said:
"I was confused by the entire experience. I was hurt. But look, time has passed, and I am so thankful to have been a part of that project, for it to have affected as many people as it did."
Katic was able to pick herself up from the setback and landed a role on the TV show "Absentia." More recently, she was cast in the horror movie "The Possession of Hannah Grace."
Apart from her career, Katic has also dedicated her time to her family. The delectable actress married her longtime boyfriend, Kris Brkljac, in April 2015. Stana Katic's husband is a business consultant and prefers to keep a low profile.
Meanwhile, another exit that came as a surprise for many of the show's fans was Tamala Jones. The actress portrayed Lanie Parish from the series debut until she was ousted from the show in 2016. 
Jones' stock in the industry has continued to increase since 2016. She has featured in several film productions, including "The Wood," "Kingdom Come," and "Booty Call." More recently, she starred alongside Erykah Badu and Taraji P. Henson in "What Women Want."
Earlier this year, it was announced that Jones would be returning to ABC for a feature on "Rebel." She landed a new recurring role on Fox series, "911: Lone Star."
WHERE ARE THEY NOW?
When "Castle" premiered on March 9, 2009, no one had an idea about the enormity of its market potential. Yet, through the course of eight seasons and 173 episodes, fans were blown away by the storylines portrayed in the show.
The ABC series may have come to an unexpected end, but fans still have the show close to their hearts. While cast members still hold fond memories about their stint on the show, they have moved on to other things.
The show's main characters Richard Castle (Fillion) and Kate Beckett (Katic), reportedly did not see eye-to-eye. However, their on-screen romance was a joy to behold. 
Following his stint on "Castle," Fillion landed another major role as John Nolan in "The Rookie." He has also done some voice acting gigs, including the animated Netflix series "Big Mouth."
Jon Huertas, who portrays seasoned detective Javier Esposito in "Castle," has enjoyed significant success since the show's demise. He currently portrays Miguel Rivas in NBC's popular series "This Is Us."  
Despite his initial reservation about portraying the character, Huertas has run with the role, and he is currently breaking all stereotypes surrounding Latinos in Hollywood.
Seamus Dever portrayed another fan-favorite character, Kevin Ryan. The actor, who is married to fellow "Castle" star Juliana Dever, has made a giant leap in the industry since his "Castle" days. He has featured in several TV series, including "Legion," "Titans," and "MacGyver."
Molly Quinn plays the role of Alexis Castle, the daughter of lead co-star Rick Castle. In 2018, Molly landed a recurring role on the legal thriller "The Fix." Apart from her career, Molly recently got engaged to her boyfriend of nearly four years, producer Elan Gale.
The "Castle" cast members may have charted different career paths, but it was a genuinely memorable occasion when they recently came together for a reunion. 
Seeing their favorite stars together nearly ten years after the show initially made its debut on television left many fans feeling nostalgic, with many of them making a case for a reboot of the series.
It remains to be seen what the network will make of this plea from fans. For now, fans can still catch up with some of their favorite "Castle" alum in their various TV shows.