Kathy Bates Celebrated 73rd Birthday after Surviving Cancer Twice – inside Her Battle for Life
"American Horror Story" actress Kathy Bates has successfully fought cancer twice and battled post-cancer lymphedema. Here is her inspiring story.
Fighting cancer is no easy feat. Fighting it twice is even less so. Actress Kathy Bates, who recently celebrated her 73rd birthday, has done this, and even more. She has achieved so much and done incredibly well for herself.
In 2003, at the age of 55, the actress was diagnosed with stage 1 ovarian cancer. As one would imagine, the shock and fear of the unknown gripped Bates as she proceeded into uncharted territory, hoping for the best.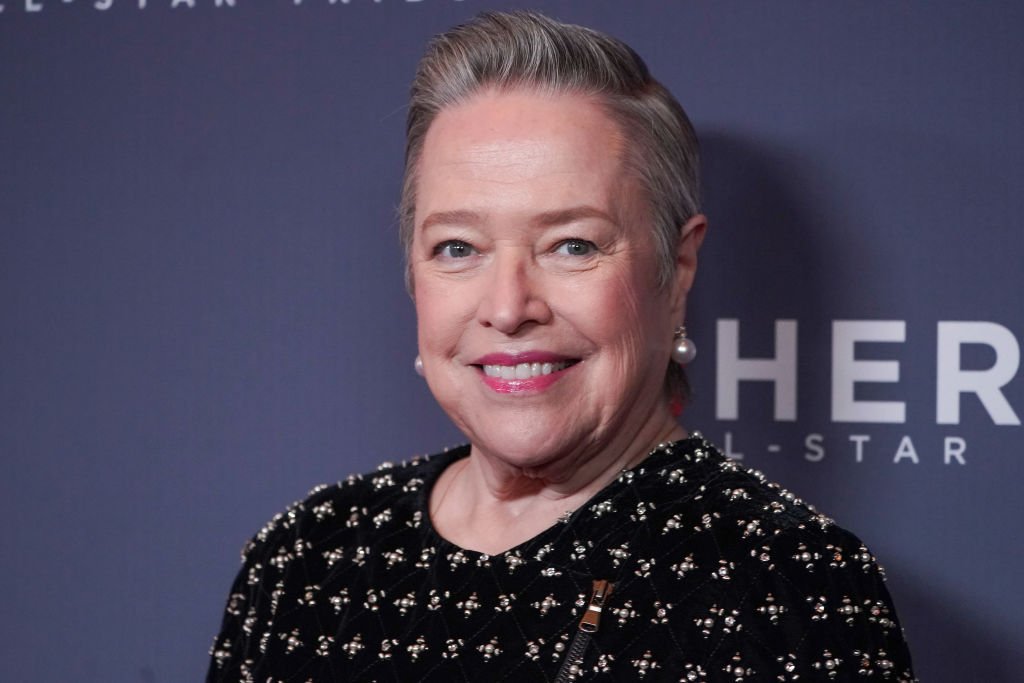 OVARIAN CANCER
Following her cancer diagnosis, Bates had surgery immediately, after which nine months of chemotherapy followed to treat the illness. While going through all of this, the "American Horror Story" actress did not reveal her ordeal to the public. She shared:
"I didn't tell anybody. I continued going to work right after the operation [...] I didn't want anyone to know, but it really took a lot out of me."
She revealed that her agent warned her against sharing her diagnosis with the public due to the stigma against it in Hollywood. Besides her agent, her gynecologist, whose husband worked in showbiz, also reportedly advised her to keep the information to herself.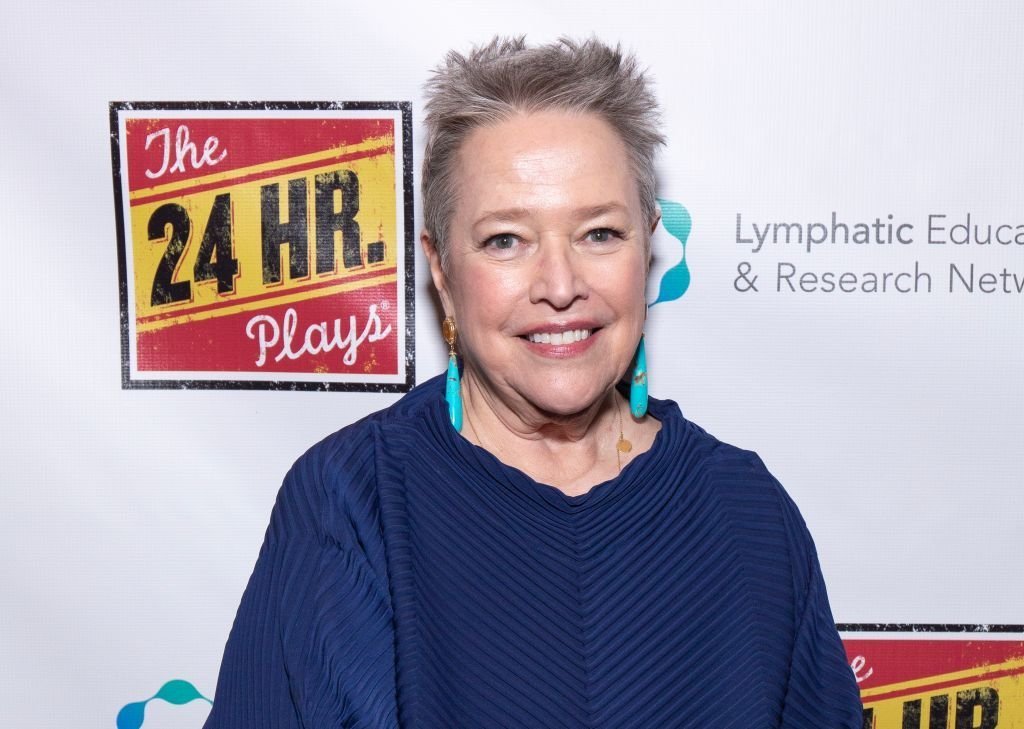 KEEPING A SECRET
Bates had to be very careful, so much so that she returned to work right after her operation, appearing in "Little Black Book" with Brittany Murphy.
Although her agents tried to prevent Bates from becoming the poster child for ovarian cancer in Hollywood, the actress was exhausted and tired of keeping this heavy secret.
Despite being cancer-free, she had to deal with her biggest challenge yet: lymphedema.
Celebrate the holiday & #giveadogajob with the gift of independence to kids w/disabilities. Donate to @ccicanine at https://t.co/yXtO87yqBN pic.twitter.com/70PsEcRcqK

— Kathy Bates (@MsKathyBates) December 21, 2016
BREAST CANCER
This feeling of exhaustion was further solidified when she reportedly saw Melissa Etheridge on stage flaunting her bald head while performing. Bates knew that she wanted to be that free and that proud of her journey.
About nine years after she first battled cancer, Bates was shocked when she felt the all-too-familiar extreme exhaustion and, upon an MRI scan, received a breast cancer diagnosis. 
Without any hesitation, the Memphis-born actress swiftly opted for a double mastectomy. Knowing that the illness runs in her family, she could not take the risk. Her aunt had died from it, her mother had it, and so did her niece. 
#TBT to the time I felt like the belle of the ball thanks to the incomparable @CSiriano #Emmys2016 photo cred #PhilippeBénard pic.twitter.com/7ApCHxvQRQ

— Kathy Bates (@MsKathyBates) October 13, 2016
EXPERIENCE WITH CANCER
"My mother had had a radical mastectomy -- they took everything -- and her arm swelled terribly," the actress shared. "She was always a very smart dresser and wore very nice clothes, and after the surgery, she couldn't fit into them anymore."
During the time she was battling the resurrected illness, Bates seemingly disappeared from social media. She finally came out two months after her surgery on Twitter to share what had been happening.
Unafraid and unapologetic about her inspiring story, Bates shared her cancer diagnosis with her fans and followers, as well as the details of her double mastectomy.
(1/2) Hey All, sorry for the long silence. I was diagnosed with breast cancer 2 months ago & am recovering from a double mastectomy.

— Kathy Bates (@MsKathyBates) September 12, 2012
BATES' ADVOCACY
The 73-year-old, who is now a proud ovarian cancer advocate, also revealed that although she conquered cancer with her double mastectomy, the journey after that was still long and painful.
In 2018, Bates joined other Hollywood stars, including Jennifer Garner, Reese Witherspoon, and Matthew McConaughey, during a fundraising event, Stand Up to Cancer.
Many people, both famous and not, have stood up to cancer in many ways across the globe. Most recently, a New Zealand couple raised a hefty amount of money after the woman's mother passed away from ovarian cancer.
LYMPHEDEMA
Despite being cancer-free, she had to deal with her biggest challenge yet: lymphedema, a disease that very commonly springs up after the removal of lymph nodes during cancer treatment.
Upon discovering that her lymph nodes were taken out during surgery, Bates left the examination room and headed outside. She was angry and sad, thinking that her career was on the brink of failing.
The condition, which led to swelling of her arms and legs, caused so much pain for the actress. With the right doctors, she was able to battle that out as well, revealing that weight loss greatly helped with the post-cancer condition.
The Legendary Kathy Bates Explains How to Live a Remarkable Life | Impac... https://t.co/aIc5p1Khw9 via @YouTube Tom Bilyeu @impact_theory Your compassion opened the gate to my heart. I send you and Lisa the warmest wishes for a joyous New Year!

— Kathy Bates (@MsKathyBates) December 30, 2019
A SURVIVOR
Born on June 28, 1948, Bates is an inspiring and strong cancer survivor who is not afraid to tell her story. She became the national spokesman for the Lymphatic Education and Research Network.
According to the star, around ten million people in America have the incurable disease. Still, with all she has been through, she is blessed to have a voice and spread awareness about the different illnesses.
Bates' acting credits include "The Love Boat," "Come Back to the Five And Dime Jimmy Dean, Jimmy Dean," Night Mother," "All My Children," and "Misery."
ⓘ The information in this article is not intended or implied to be a substitute for professional medical advice, diagnosis or treatment. All content, including text, and images contained on, or available through this NEWS.AMOMAMA.COM is for general information purposes only. NEWS.AMOMAMA.COM does not take responsibility for any action taken as a result of reading this article. Before undertaking any course of treatment please consult with your healthcare provider.