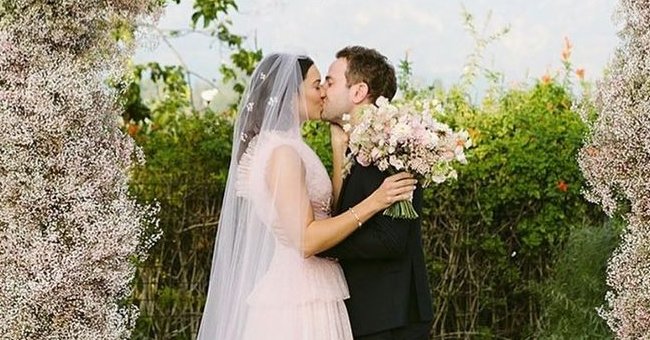 Instagram/mandymooremm
See Mandy Moore's Sweet Tribute to Taylor Goldsmith on Their 2nd Wedding Anniversary
Mandy Moore recently took to social media with a sweet tribute dedicated to her husband Taylor Goldsmith in honor of their 2nd wedding anniversary.
Mandy Moore and her husband Taylor Goldsmith recently celebrated their second wedding anniversary, and the famous "This is Us" actress took to her Instagram page to commemorate the day.
She shared a throwback photo taken on their wedding day. It featured the two love birds standing under a giant arch of gypsophila, dressed in their gorgeous wedding attire with their lips locked.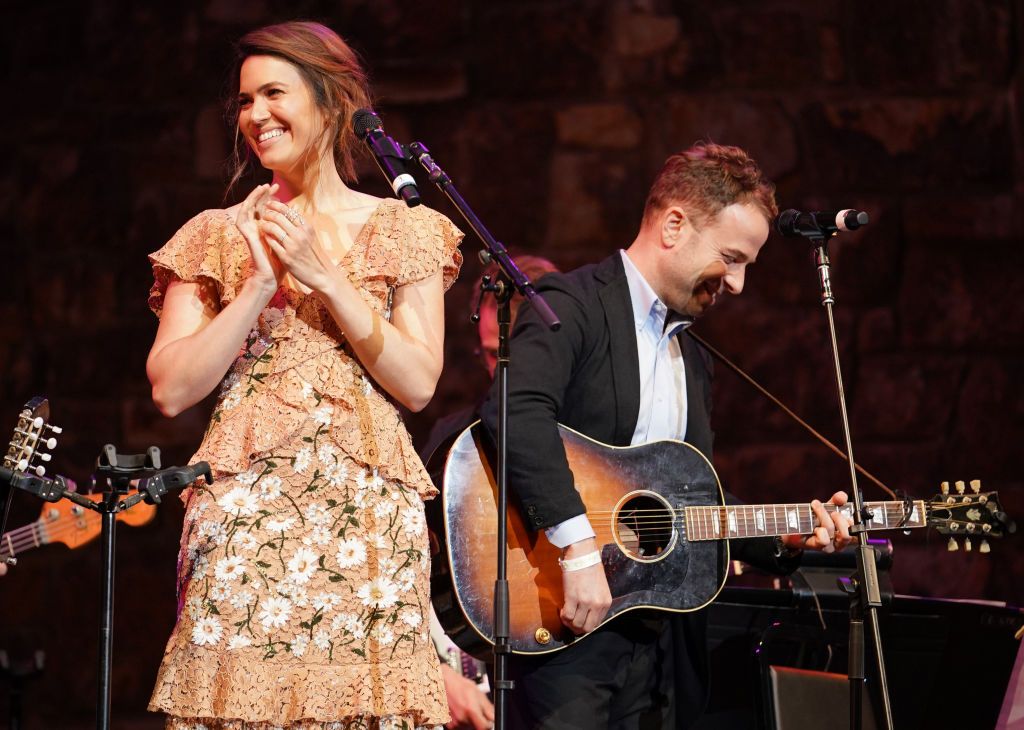 Mandy Moore and Taylor Goldsmith at 20th Century Fox Television and NBC Present "This Is Us" FYC Event at John Anson Ford Amphitheatre on June 06, 2019. | Photo: Getty Images
Moore had one of her hands resting on her husband's cheek while the other held a bouquet of gypsophila flowers like those that made up the giant arch which framed them as they had their moment.
They say after the first year, the novelty of a wedding wears off, but the same is not the case with Moore, who seems even more in love with her husband now than when they got married; all the proof is in her caption. It began:
"2 years have flown by in the blink of an eye and I remain taken aback at my incredible fortune to spend the rest of my days by your side."
She went on to admit that no declaration of love, on social media or otherwise, for the lucky man would do justice to how she feels about him. Moore thanked him for his great attributes and declared, "there is no one better."
Given that the two are expecting their first child together, Moore also added that she could not wait to meet their baby. The couple shared news of the pregnancy in September via social media, where the baby, expected to arrive in early 2021, was revealed to be a boy.
She would later admit that Adams had been both psychologically and emotionally abusive.
Moore shared more photos from the wedding to her Instagram story. One black and white image captured herself and her husband with their backs to the camera as they walked away, seemingly embroiled in a conversation.
She tagged the shot as the "best day of my life." Another image she shared to her Instagram story saw her dressed in a gorgeous black outfit with a revealing neckline seated next to her husband with their hands joined as they smiled.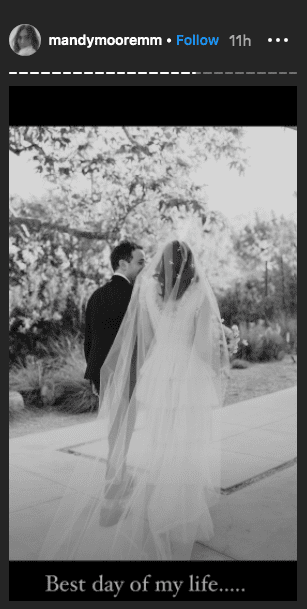 Mandy Moore and her husband, Taylor Goldsmith, during their wedding ceremony. | Photo: Instagram/mandymooremm
Moore and her husband started dating in 2015, and in September 2017, they got engaged. Prior to their relationship, she was married to singer Ryan Adams.
Moore and Adams got married in 2009, and Moore filed for divorce in 2015. She would later admit that Adams had been both psychologically and emotionally abusive towards her in their marriage.
He stifled her productivity as a musician and demoralized her so much that her self esteem took a great plunge. Luckily things started getting better for the actress after their divorce, and then she met Goldsmith, who is also a singer like her.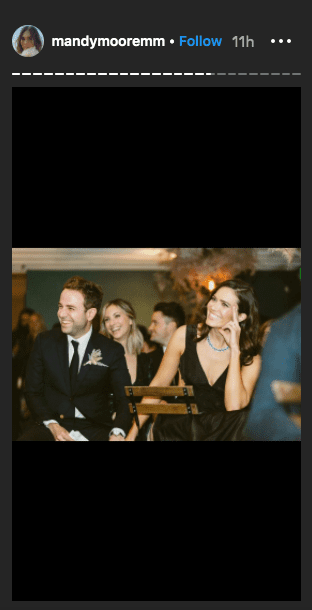 Mandy Moore and her husband, Taylor Goldsmith, holding hands at an event. | Photo: Instagram/mandymooremm
Now she is at a better place with a child on the way, a loving husband, and a great career both as a singer and actress. Moore has been playing matriarch in the hit TV series "This is Us" for some time now; a role she thinks has prepared her a bit for motherhood.
She also has the show to thank for her People's Choice Awards for drama TV star of the year 2020 category. Moore dedicated the award to her husband and thanked fans for supporting the NBC drama.
Please fill in your e-mail so we can share with you our top stories!