Kylie Jenner's Cute Daughter Stormi Smiles While Looking at The Grinch in a Santa Claus Costume
Kylie Jenner promoted her Grinch-themed Kylie Cosmetics Collection on her Instagram page on Thursday and shared a cute snapshot of her daughter Stormi smiling at The Grinch. 
Thursday proved to be a busy day for businesswoman and socialite Kylie Jenner as she promoted her new Kylie Cosmetics collection inspired by Dr. Seuss' "The Grinch."
Jenner shared a picture that showed her adorable daughter in her beautiful pink bed, smiling next to a big Grinch in a Santa Claus costume.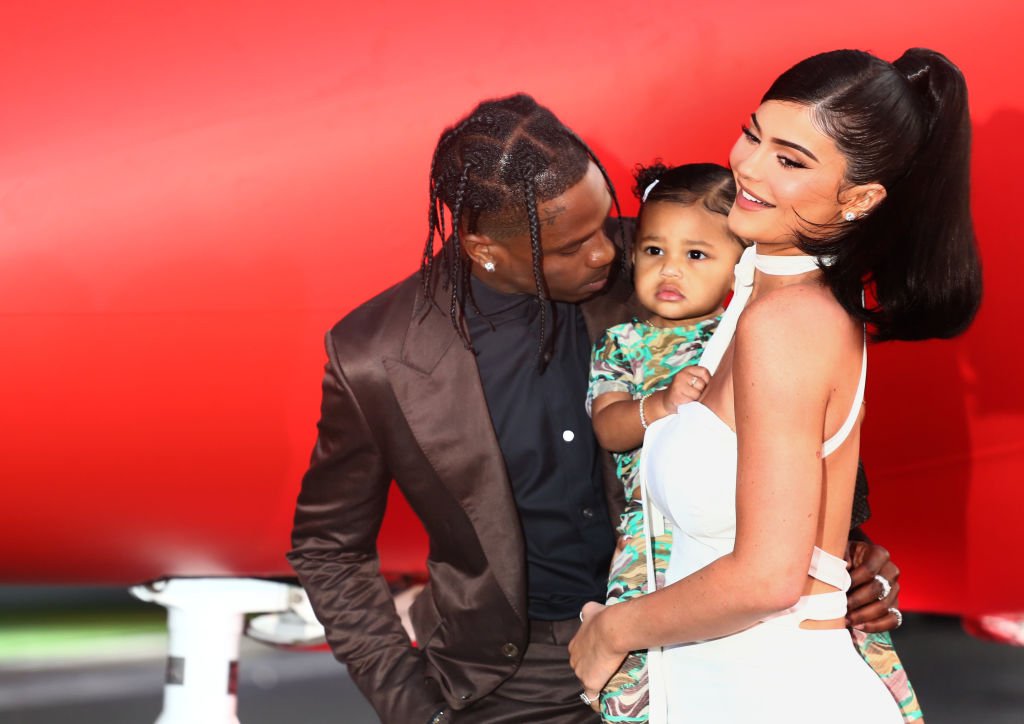 Stormi was surrounded by her toys in her bed, which her mom showed off in the picture, and registered no fear even as the big Grinch stood beside her. 
The little tot wore a pink dress and had a pacifier in her mouth. She also looked happy to be in the Grinch's company. In the caption to the post, Jenner wrote:
"the grinch collection is LIVE on KylieCosmetics.com ?." 
While revealing the launch of her new collection earlier in the week, Jenner said she grew up watching "The Grinch" and that Stormi made her watch the classic every night. 
Many fans who commented on the post were surprised that Stormi was not terrified by the Grinch. One fan admitted they used to be scared of the green character in their childhood. 
They also have matching butterfly tattoos, which Jenner revealed symbolizes their relationship.  
A second fan also admitted they used to be scared of the Grinch, especially the old animation, while a third fan said they loved Stormi's look in the picture. 
On Thursday, Jenner shared a video on her YouTube channel that showed her and Stormi getting into the Christmas spirit as they prepared holiday cookies. 
The adorable mother-daughter duo prepared Grinch-themed cupcakes to honor Jenner's new cosmetics collection. They dressed in matching lime-colored pajamas with striped sleeves. 
While watching her mother put the icing on the cupcakes, Stormi continuously showered her mother with multiple compliments, expressing her love for her and telling her she got it covered. 
Jenner shares Stormi with her ex-boyfriend, rapper Travis Scott. Though the former lovebirds are no longer dating, they remain close and still have a special connection. 
Evidence of the couple's bond is shown by their shared love for butterflies. They also have matching butterfly tattoos, which Jenner revealed symbolizes their relationship and their daughter. 
On Sunday, October 25, the amicable exes were spotted arriving back in Los Angeles with Stormi after they enjoyed a fun-filled weekend getaway. 
While many of their fans still wish they get back together, Jenner and Scott continue to work together to bring up their daughter and are a perfect example of how exes should co-parent.