Nicole Kidman Cuddles Husband Keith Urban Wearing a T-Shirt with His Name — See Fan Reactions
Nicole Kidman posted a sweet snapshot on her Instagram account with her husband, Keith Urban. The couple looked in tune with one another in their lovely photo.
Nicole Kidman cuddled with her husband Urban, wearing a T-shirt with his name on it. The T-shirt was black with bright, creative fonts spelled in her husband's name.
In her post, the 53-year-old encouraged her fans to share their pictures wearing the t-shirts with one of their Australian artists' names on them.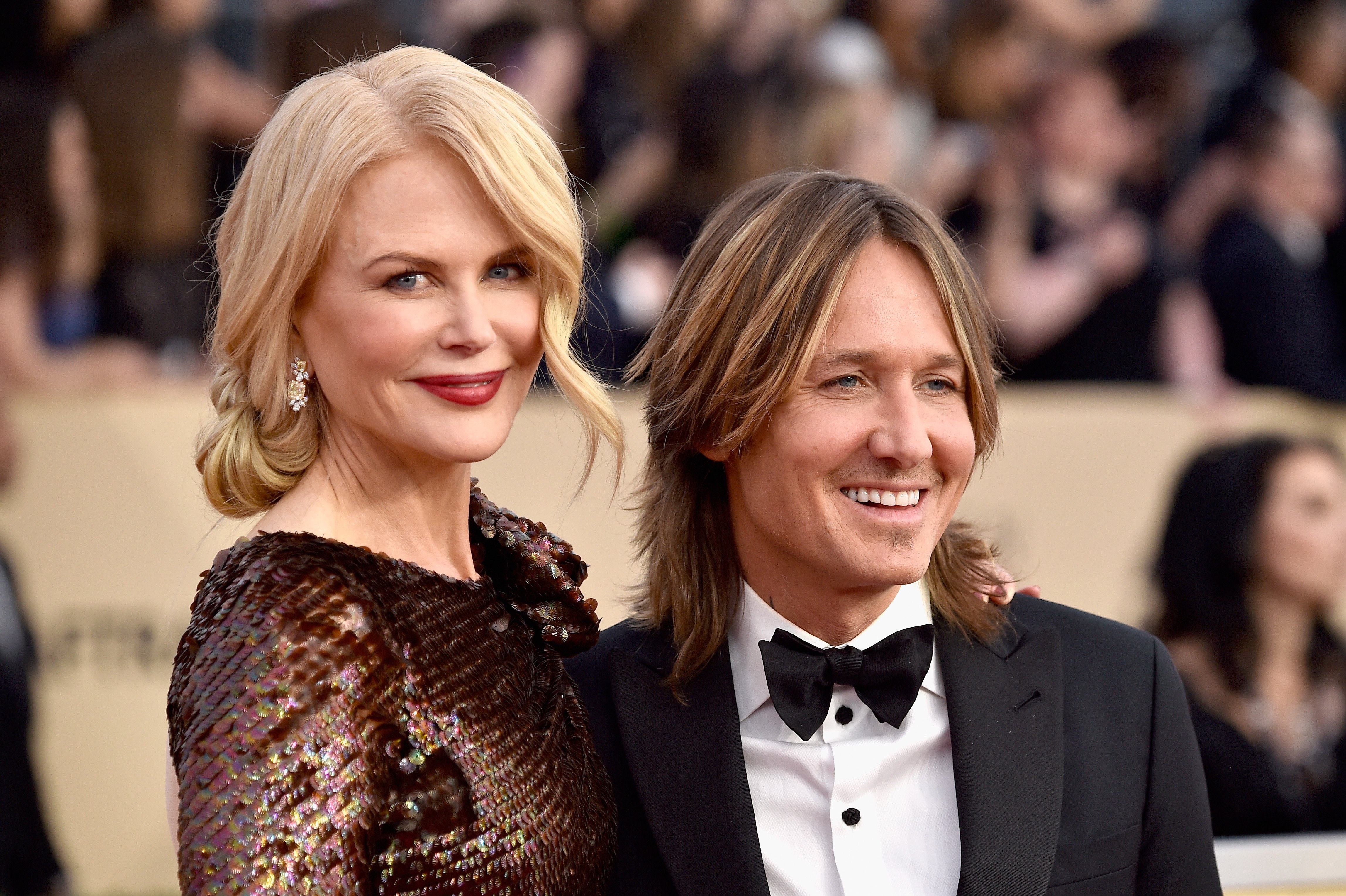 Urban's face could not be seen; however, his tattoo on his arm was visible. He wore a charcoal sweatshirt while placing his hands in her jean pockets. Fans flooded to the comments section to react to the post.
"I own about a million shirts with your husband on them, so I think I'm prepared for this. Another user wrote, "You guys are really cute together," while one stated, "Favorite pic of you guys ever! So sweet!
Fans continued to flood to the comments section, "Great photo, your hairstyle is great, Nicole. You look like a high school girl; I love you, said, one user. Another said, "Luckiest man on the planet."
The fans were captivated by the couple's photo, and their compliments kept on pouring in on the post. The Instagram post garnered over 200,000 likes. Kidman wore her husband's band T-shirt showing support of his music as she promoted the Australian T-shirt Music Day in her Instagram account. 
THEIR LOVE STORY
The married couple met in 2005 at the G'Day USA; according to Kidman, it was a classic girl-meets-boy, but in this case, the girl was not into the boy. Urban reportedly begged to differ regarding the tale.
For Urban, it was a lack of confidence that held him back from contacting Kidman after someone gave him her number. When he finally got the courage to dial her numbers, they eventually hit it off and had an effortless conversation over the phone.
Kidman and her husband Keith Urban got married in 2006; Urban reportedly said that getting married to his wife was life beginning. For him, life began after he hitched Kidman.
In 2008, the duo welcomed their first daughter Sunday Rose, and in 2011, they welcomed their second-born daughter Faith Margaret; Margaret was conceived via surrogate. Kidman has two kids from her previous marriage to Tom Cruise, whom they both adopted.
KIDMAN'S SUPPORT STRUCTURE
The love that she has for her family has become fruitful; they have been a great help because she relied on them when she had it tough on her latest TV series, "The Undoing."
The Oscar winner said that the series took a toll on her and her reliance on her family brought her back to reality. She shared that the role was overwhelming and needed great strength for her to pull it off.
Showing great support to his wife, Kidman says that she's married to a decent man.  In an interview with Today in October, the singer got candid about her marriage to Urban.
"He's such a good man, as I've said before. I'm married to a really good man. And the kids have a great father and that's a very beautiful thing to be able to say." It appears the four-time Golden Globe award winner has a good support system at home. Heartwarming.