Chris Evans & Robert Downey Jr Send Birthday Love to Co-stars Mark Ruffalo & Scarlett Johansson
"Avengers" co-stars came together to celebrate the joint birthday of two of their own, Mark Ruffalo and Scarlett Johansson, two "gems" in the group's real-life friendship.
On November 22, Mark Ruffalo and Scarlett Johansson celebrated their birthdays, and two of their co-stars, Chris Evans and Robert Downey Jr., made sure to send them the sweetest tributes on social media.
The group, who are also friends in real life, cross paths professionally in their superhero capacity, as Robert Downey Jr. filled the shoes of "Iron Man" and Chris Evans that of "Captian America."
REAL-LIFE FRIENDS
It was during a conversation with his friend, Robert Downey Jr., that Chris Evans decided to accept the lead role in "Captain America: The First Avenger" in 2011. The pair's friendship goes back many years, and it even surprises them on occasion.
"I've had some of my greatest moments of gratitude when he was looking at me in my suit, and I was looking at him in his suit, and we're just like, 'Jesus, is this still working? How lucky are we?'" Downey Jr. noted during an interview last year.
Evans and Scarlett Johannson also developed a friendship as they starred together in films such as "Captain America" and "Black Widow" over the years. Despite the onscreen chemistry and occasional kiss, the pair are great platonic friends who love spending time together.
On the other hand, Johansson will be back in Marvel's most recent movie.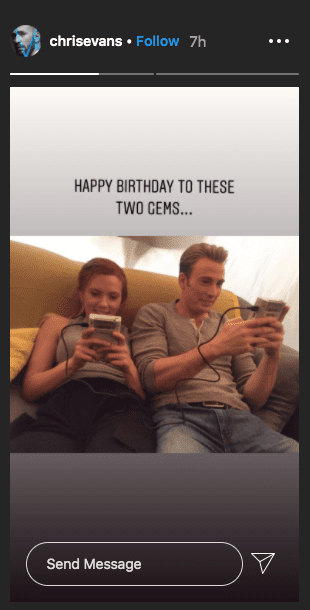 BIRTHDAY WISHES
Robert Downey Jr. celebrated his two friends' birthday with a beautiful picture alongside Johannson and Ruffalo, noting that the world is "lucky" to have them in it.
Evans showcased their fun side with quirky images of the pair. Ruffalo looked smile-worthy in a MoCap suit while Johansson took Evans on for a game of classic Game Boys. Noting how much they mean to him, Evans added, "Happy birthday to these two gems..."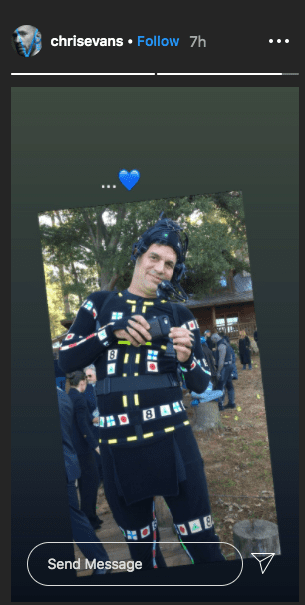 WHERE ARE THEY NOW?
Ruffalo became known as the Hulk in the Marvel Universe, but it's unsure when he will flex his muscles onscreen again. Although, the actor won't mind a stand-alone action flick about Hulk after starring in several joint superhero productions.
On the other hand, Johansson will be back in Marvel's most recent movie, "Black Widow," due for release in May 2021. Other stars also appearing in the new production, is Rachel Weisz, Florence Pugh, and David Harbour.
Robert Downey Jr. first reached fame with his breakthrough title role in "Chaplin" in 1992, coincidentally the same year he married Deborah Lynn Falconer, even though their love didn't last.
The couple welcomed their only child and son, Indio, in 1993. However, when Falconer filed for divorce in 2001, the pair had already been living separately for four years.