Here's What Gillian Anderson Called 'The Crown' Co-star Olivia Colman after Photobombing Selfie
Gillian Anderson shared a cool selfie on Twitter while behind the scenes and left a hilarious comment about her co-star. The trio seemed to have fun on-set.
Gillian Anderson called 'The Crown' co-star Olivia Colman "The Queen of photo bombs" she captioned the post on Twitter. Colman made an unexpected appearance while Anderson and Morgan took a selfie.
In the snapshot, Colman wore a retro costume while lurking in the background and made a funny face while Anderson intended to have an up-close selfie with her boyfriend.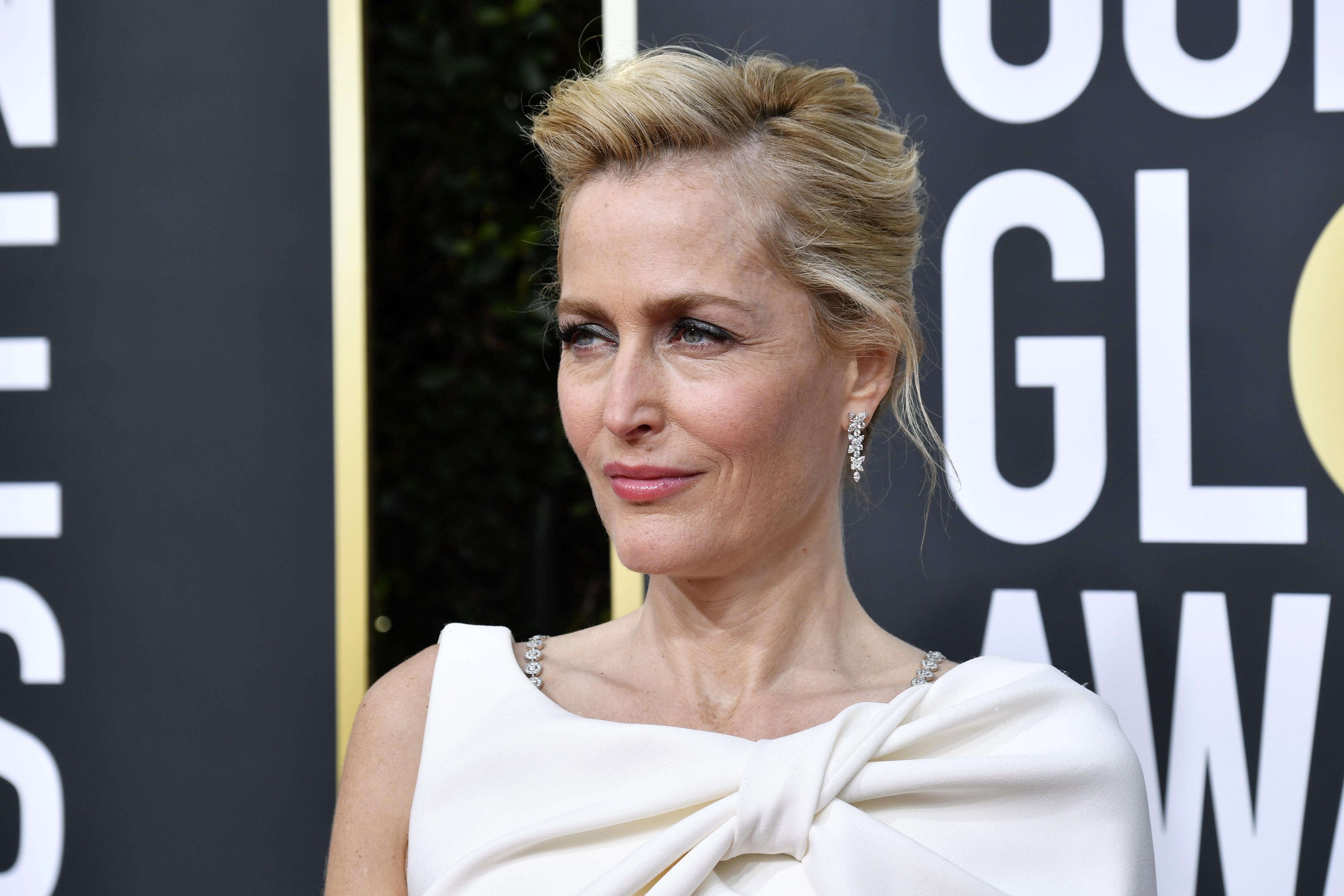 Anderson and Colman had their hairdo in an old-style fashion while both grinning, while Anderson's boyfriend, Peter Morgan, gave a slightly smiley face.
Colman wore a checkered brown and green blazer with a pearl necklace. Their co-star wore a black turtleneck, and Anderson showed off her big black earrings.
The Queen of photo bombs. @TheCrownNetflix pic.twitter.com/9kTNNhhRqp

— Gillian Anderson (@GillianA) November 18, 2020
Anderson plays Prime Minister Margaret Thatcher, and Oliva Colman plays Queen Elizabeth on "The Crown." "The Crown," is a Netflix drama, the cast shared the picture from set.
In honor of her first day on set, Anderson walked down memory lane by sharing images of her first day. The duo posed alongside Anderson's boyfriend, Peter Morgan, who is the series creator. 
From my first day @TheCrownNetflix. pic.twitter.com/tFh9pDaJwn

— Gillian Anderson (@GillianA) November 15, 2020
Anderson has been in a relationship with Morgan, who is 57, since 2016. Their romance followed after her long-term relationship with Mark Griffiths back in 2012.
Morgan also separated from his then-wife, Lila Schwarzenburg, whom he separated from two years later. The couple's stars may have aligned after leaving their previous relationships.
An ode to my wig(s) @TheCrownNetflix pic.twitter.com/TXKO0mFxax

— Gillian Anderson (@GillianA) November 20, 2020
The Netflix show uses the United Kingdom's stately historic homes to recreate places like the Buckingham Palace, Sandringham, and Balmoral Castle.
Prince Charles and Diana's home features on season 4 of the show. The storylines focus on the couple's difficult marriage and their showstopping 1981 wedding!
"The Crown" is an award-winning royal drama. The show cannot film on the royal land because of its controversial storylines. Season 4 features new locations on the show. The new season mimics the rural homes of Prince Charles and Princess Anne for the very first time. 
The on-camera action will focus heavily on Queen Elizabeth and Prime Minister Thatcher's power struggle, including the strained relationships of Princess Diana (played by Emma Corrin) and Prince Charles (played by Josh O'Connor).