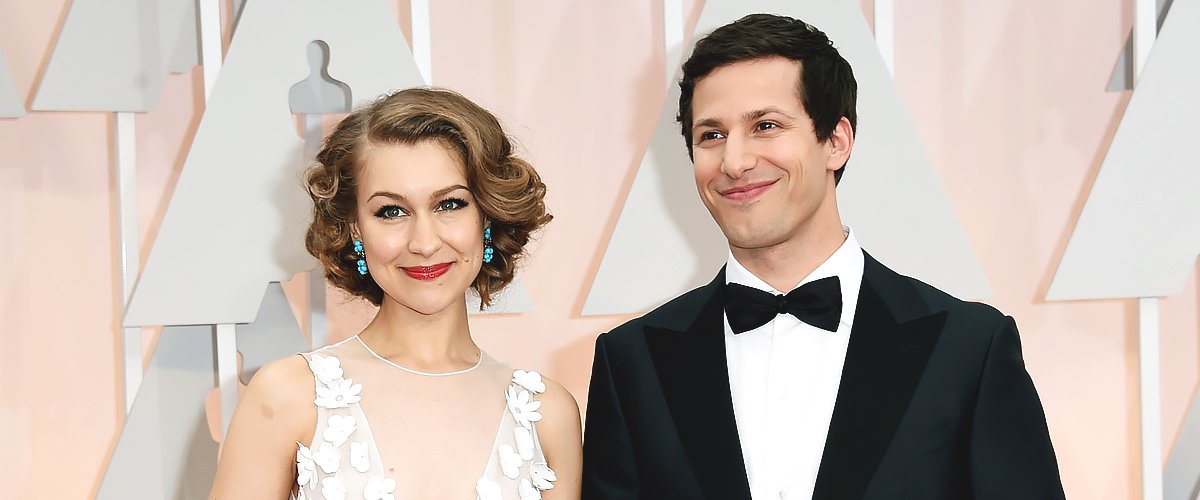 Getty Images
Andy Samberg's Wife Stole His Heart before They Met — Who Is Joanna Newsom?

Comedian, actor and musician Andy Samberg had a crush on indie-folk singer Joanna Newsom for years before he got to meet her. Now, the unlikely couple is the living picture of domestic bliss. Meet her.
38-year-old musician, singer, and actress Joanna Newsom has been married to 42-year-old "Brooklyn Nine-Nine" star Andy Samberg for the last seven years, and the two share a three-year-old child.
While Samberg is most known for his musical stints in the iconic comedy series "Saturday Night Live" and his hilarious songs with his band The Lonely Island, Newsom is less of a mainstream figure.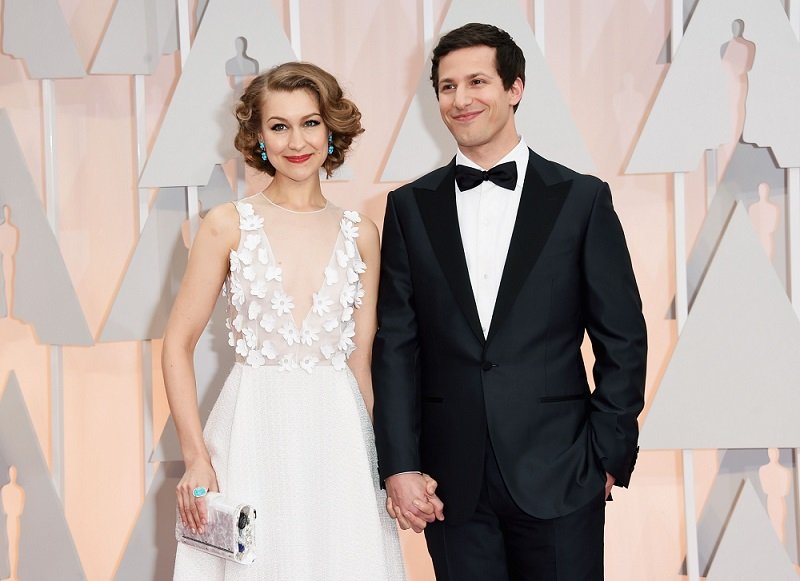 Joanna Newsom and Andy Samberg attending the 87th Annual Academy Awards at Hollywood & Highland Center in Hollywood, California in February 2015 | Image: Getty Images.
Nevertheless, with four studio albums as a solo artist and a role in the acclaimed Paul Thomas Anderson film "Inherent Vice," apart from the scholarly work done around her music and lyrics, Newsom is a relevant artist in her own right and in the right circles.
Newsom debuted her first LP, "The Milk-Eyed Mender" in 2004. She immediately captivated the independent American music scene with her long tracks of poetic lyrics and cult references, as well as her virtuosity with the harp, her signature instrument. Let's learn more about her.
HER HUSBAND STARTED OFF AS HER FAN
Newsom's devoted fans are known as "delvers," a term coined by Newsom herself as a reference to the need to delve into her slow and complex songs, and her now-husband Samberg was among them from the start.
Samberg reportedly not only collected Newsom's music but also attended her live shows and had a strong crush on her. And as different as their work can be, Newsom was actually very much into The Lonely Island as well.
Newsom and Samberg started to date in public back in 2010, and the two were a couple for at least five years before deciding to become husband and wife in 2013, after which they became more open with the press about their feelings for each other.
A MARRIED COUPLE
The celebrity couple got married on September 21, 2013, in Big Sur, California, their native state. Newsom and Samberg just recently celebrated their seven-year anniversary as a solid item.
Newsom and Samberg's wedding was a star-filled event that brought together high-profile guests such as comedians Amy Poehler, Maya Rudolph, and Adam Sandler, and Newsom's one-time director Anderson.
In December 2015, soon after celebrating his second anniversary as Newsom's husband, Samberg shared a little about the couple's married life on a visit to the "Ellen Degeneres Show."
Even with his usual sarcastic brand of humor, Samberg appeared to be very humbled and touched when talking about his marriage to Newsom. He was so proud and visibly in love with his wife when he saw a picture of himself next to her on the back screen.
SHE SHARES A DAUGHTER WITH HIM
In August 2017, Newsom and Samberg surprised everybody with the news that they had just welcomed a baby daughter, having managed to keep Newsom's pregnancy out of the press.
It was Samberg who first confirmed the news, which was already starting to circulate as rumors. While Samberg confirmed it to Us Weekly on the 7th of that month, the couple is yet to reveal their daughter's name.
While Newsom succeeded in concealing her pregnancy, she did previously share her desire to become a mother, having admitted to TV host Larry King in 2015 that she was thinking of starting a family with her husband.
Fast forward to 2020. Even though the name of Samberg and Newsom's daughter, now 3 years old, remains a strictly private piece of information, we know that she might already be following in her mother's steps.
In an interview with GQ where Samberg reflected on his life as a father and husband during the COVID-19 pandemic, it surfaced that the couple's daughter owned a custom-sized harp that seated next to her mother's at home.
"She's not bad. She watches her mom and emulates that sometimes, and it's the cutest [expletive] thing I've ever seen," Samberg told the magazine about his and Newsom's daughter taking after her mother and wanting to play music.
Please fill in your e-mail so we can share with you our top stories!