Snoop Dogg's Wife of 23 Years Shante Shows Her Glowing Skin Posing in a Car with Dog Bessie
Snoop Dogg's wife Shante Broadus recently showed off her timeless beauty and glowing skin in a precious photo of her in a car while cuddling her cute dog.
Snoop Dogg's beautiful wife of over two decades, Shante Broadus, recently warmed hearts with a happy picture of her cuddling her adorable dog while smiling. Captioning the cute photo, Shante wrote: "Bessie."
According to Shante's caption, her precious canine companion's name is Bessie, and she looks like a good dog. The socialite's bright and happy smile said it all.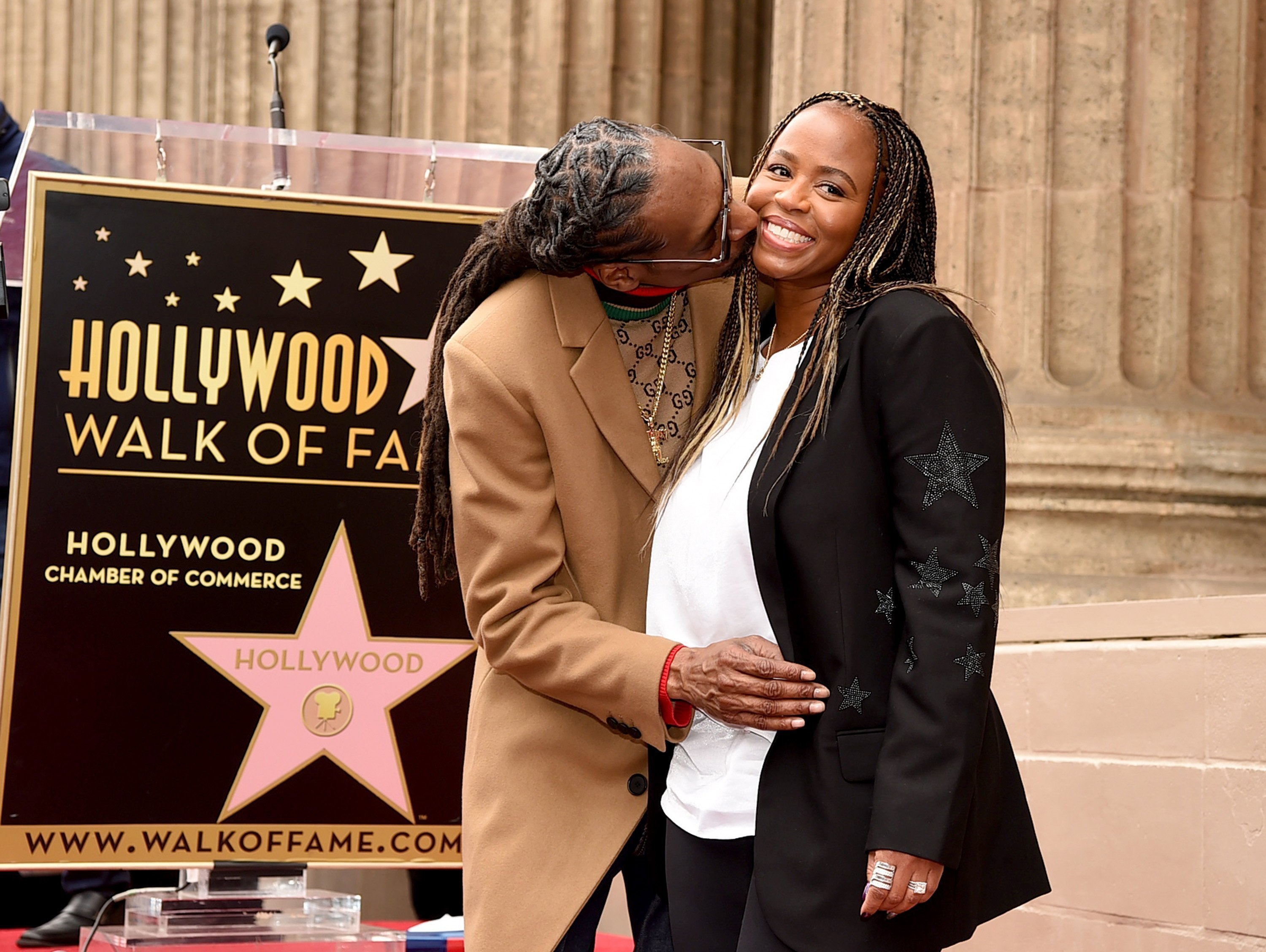 The rapper's wife was looking beautiful with her flawless skin glowing without any makeup. From the photo, her fans could see that she was sitting in a car while posing for the shot.
Shante was dressed in an oversized black hoodie as she wrapped her arms around her brown dog with her hair pulled back from her face. Both gal pals looked too adorable. The photo looked like the dynamic duo was certainly made in heaven.
When people see the beautiful Shante, there is no doubt that her famous rapper husband, Snoop Dogg, is truly a lucky man and he has been for the past two decades and more.
The two got married in 1997 after falling in love as high school sweethearts. This was three years after they welcomed their first child, Cordé, in 1994. They had their second son, Cordell, the same year they got married.
Powell also reportedly went on to release an intimate tape involving Snoop Dogg.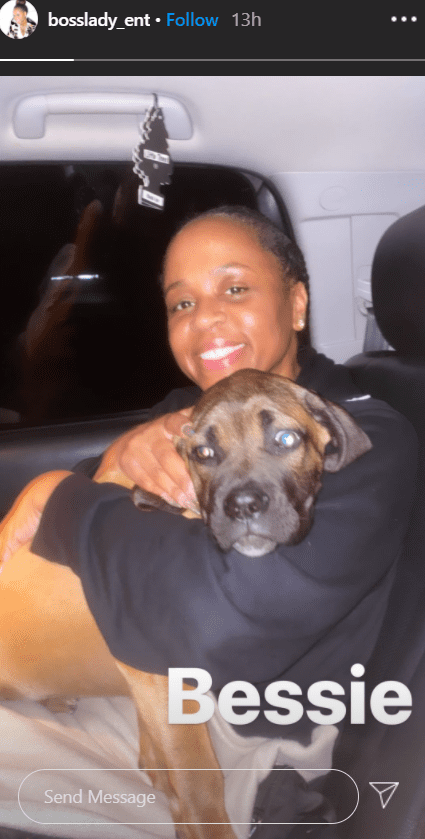 Their only daughter, Cori, was born in 1999, two years after they tied the knot. The rapper also has a son, Julian, with another woman, Laurie Hammond. Julian was born in 1998.
Although Shante and her husband look like they have a perfect marriage worth admiring and even envying, things are not always rosy on their end. Their relationship has been somewhat tumultuous, as one can expect a long-standing marriage to be.
Their first highly publicized marriage hitch came in 2004 when they almost got divorced. At the time, Snoop had reportedly gotten distracted by the music industry's glitz and glamour.
It was not until 2008 that they finally reunited and remarried, restoring order to a marriage that had seemed like it was going to end. Once again, all was well with the power couple, at least until another scandal crept up on them in 2019.
An Instagram model, Celina Powell, alleged that she and Snoop had had sexual relations. Powell also reportedly went on to release an intimate tape involving Snoop and other rappers.
This, again, threatened the 23-year marriage, but as it seems, the husband and wife have made it past that as well. The beautiful Broadus and her hubby are doing great, and dear Bessie has the best humans ever.