R&B Singer Faith Evans Had Been Married 3 Times — Discover All of Her Husbands
The billionaire and Grammy-winner has already three marriages on her record and this third one seems to not be going nicely but she is trying her best to solve their problems, looking forward and keeping The Notorious B.I.G. legacy out of dramas. 
47-year-old Faith Evans is one of the greatest R&B singers, songwriters, and producers of all time. And although she has a successful and solid career in music, the Grammy-winner seems to be not so lucky when it comes to relationships.
Born in Florida and raised in Newark, Evans started her music career at 3-years-old but it wasn't until her 18's when Sean "Diddy" Combs discovered and transformed her into the first woman to sign a contract with Bad Boys Records. Since then, the R&B singer became unstoppable.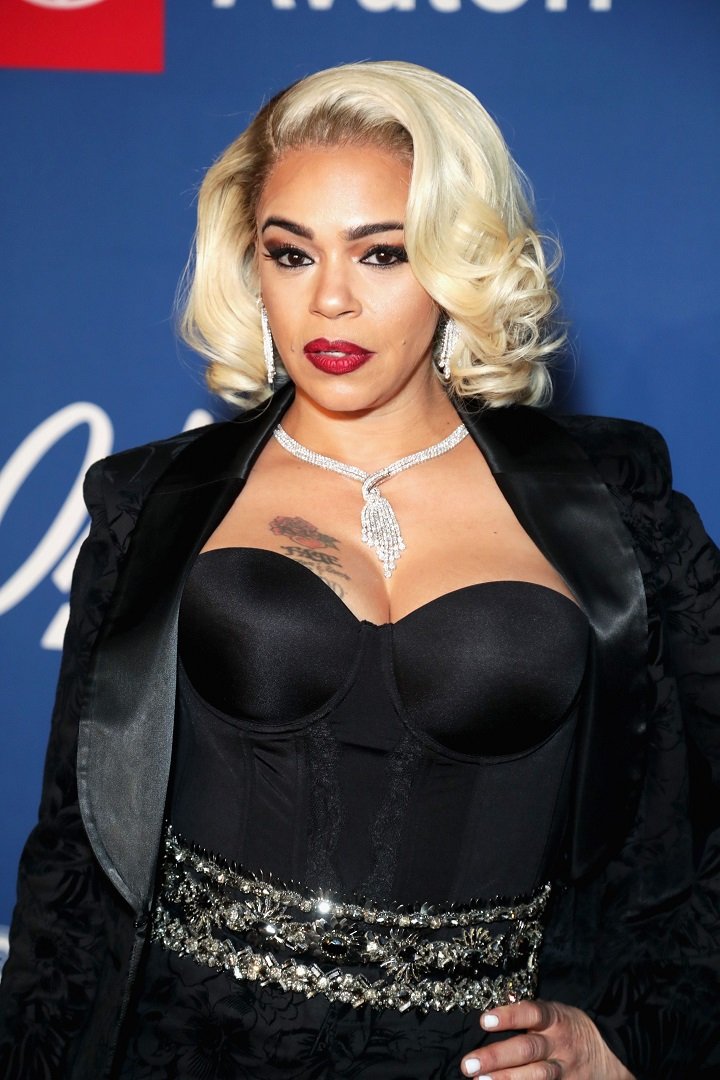 While she was recording her first album "Faith", Evans already had her daughter Chyna from a failed relationship with a producer.
After having seen each other once in 1994, Evans met the talented rapper Christopher "The Notorious B.I.G." Wallace, who was also being signed for Bad Boys Records at the time.  Eight days after, they got married in an improvised wedding.
The couple admitted several times that both started having many troubles since the beginning. Unfaithful behavior from Wallace, the long-distance due to work, and the dispute between east-west coast rappers, were some of the most likely reasons why both separated in 1997.
The Wallace-Evans marriage only lasted three years until Wallace died in 1997 when he was murdered. The controversial couple brought to the world their son CJ four months before Biggie died, but at that time, both were already separated and moving forward.
After Biggie's death and thanks to one of her best friends, rapper Missy Elliot, Evans got married in 1998 to Todd Russaw, a record company executive. 
He has been legally the longest marriage she had but it ended in 2011 after 14 years, one daughter, and one son.
According to the divorce papers where both alleged irreconcilable differences, Russaw and Evans were separated in 2005, but it wasn't until 2011 when the divorce was finally signed.
Evans spent almost 7 years single until she married for the third time in 2018, and this time with 46-year-old reality TV producer Stevie Jordan, AKA Stevie J., who has been one of her closest friends. In fact, Jordan is CJ's godfather.
But apparently, friendship and love aren't enough for a happy marriage. Last June, after a police call from Jordan, Evans was arrested in their home in Los Angeles for domestic violence issues.
According to a report, Evans was released from jail because Jordan didn't press any charges against his wife. After the felony, the Jordan-Evans marriage seemed far to end, at least that's what they show on social media posing together.
FAITH EVANS DOCUMENTARY 
In January 2020, Lifetime network released a documentary about the controversial marriage between The Notorious B.I.G and the Grammy-winner who wasn't happy about the results.
According to a report, the songwriter felt upset about the negativity expressed in the documentary. 
"I was told that it would be a positive piece with a little more of my background. It wasn't pitched to me as a story rehashing the sensationalized events that took place," she said and then decided not to give any publicity to the documentary. 
"Biggie and Faith Evans" is part of the network series "Hopelessly in Love" and as Evans mentioned, they are just trying to bring back old dramas to the public eye.
Meanwhile, there have not been any issues in the relationship between Biggie and the rapper Lil Kim, who's now one of Evans' very close friends.