Look through 11 Unexpected Former Celebrity Couples, Including Shemar Moore & Lela Rochon
When celebrities become romantically involved with each other, it often becomes common knowledge. However, some celebs, including Kamala Harris and Shemar Moore, had previous high-profile relationships that flew under the radar.
There were romances that once bloomed between celebrities who became highly successful in their respective fields or built on the success already achieved that would surprise many to know. 
From household names like the comedian and actor Chris Rock, and singer Lenny Kravitz, to basketball legend Shaquille O'Neal, there's a lot to learn about these celebrities' surprising past romantic partners. Let's look at some former celebrity romances that went under the radar. 
1. CHRIS TUCKER & NIA LONG
When Nia Long and Chris Tucker co-starred in the popular comedy "Friday," they caught each other's eye. But it wasn't until a few years later that the pair went on their first date, and Tucker made sure to take her out in style.
The actor picked up Long in a Phantom Rolls-Royce for their dinner date, and his style sure did the trick for the evening, as she previously recalled:
"I couldn't even figure out how to get the damn car door opened. I said to him: 'Oh, you want to be like me? I think the tables have turned.'"
2. LENNY KRAVITZ & TISHA CAMPBELL
Back in the day before Lenny Kravitz became a popular rock star, he auditioned for a part in a play in California and met someone who immediately caught his eye - Tisha Campbell.
The way she sang, her eyes, and her "swagger" won Kravitz over, and they fell in love after the rocker somehow ended up living with her and her family in New Jersey. As their respective careers took off, their increasingly busy lifestyles eventually led to the end of their romance.
3. SHEMAR MOORE & LELA ROCHON
In 1996, Shemar Moore and Lela Rochon became involved, but their relationship didn't last into the next year. While Moore remained single, Rochon went on to marry Antoine Fuqua in 1997, with whom she has two children.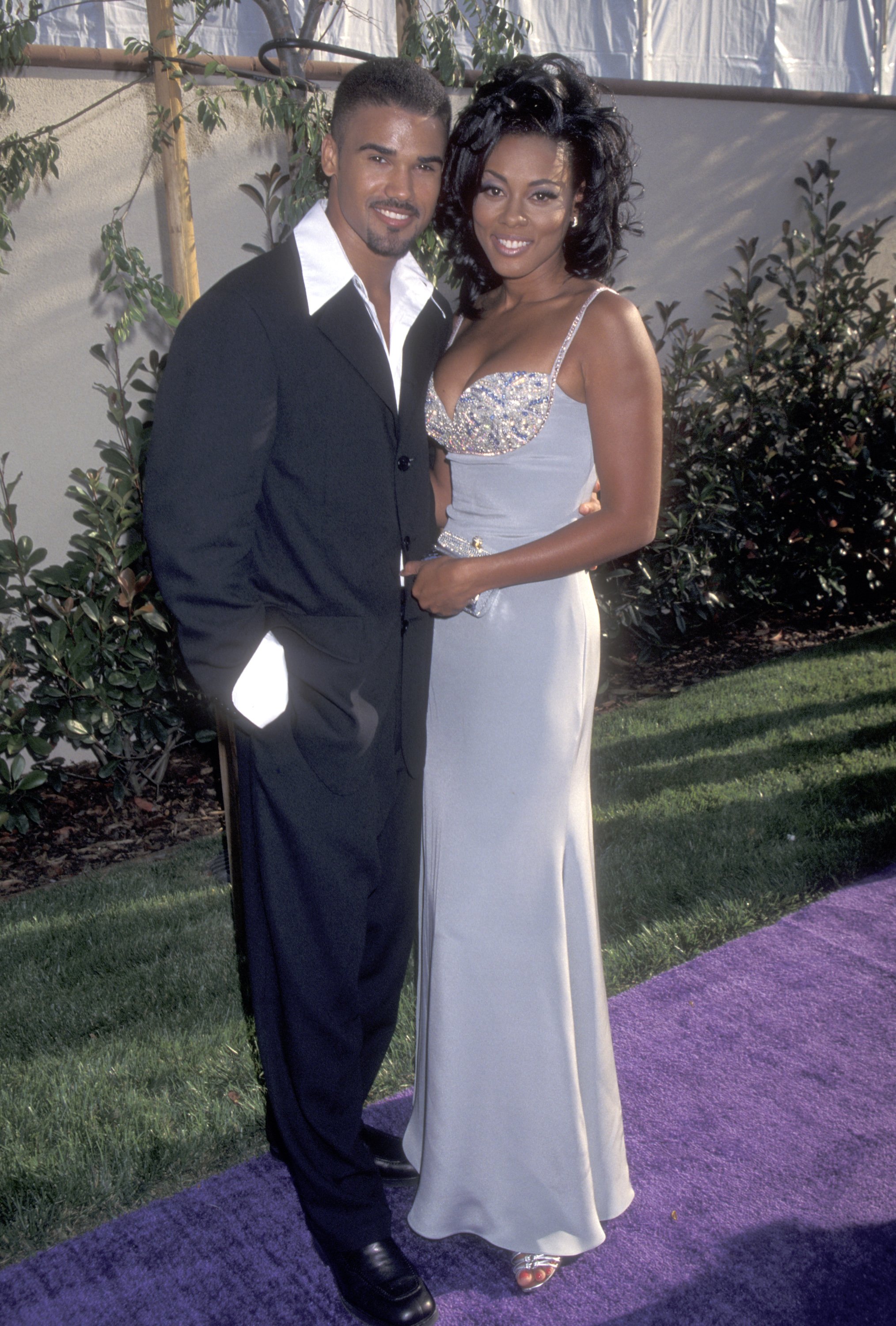 4. SHAQUILLE O'NEAL & MONIECE
In 2011, Moniece and the basketball legend Shaquille O'Neal met and started dating. However, the following year, O'Neal broke it off because Moniece admittingly had a habit of asking too many questions, a trait she said the athlete didn't like in a partner.
5. MEEK MILL & KEKE PALMER
Neither rapper Meek Mill nor Keke Palmer directly confirmed their dating history, but Keke did once offer an "it is what it is" response flavored with astrological nuance to the question.
6. MICHAEL JAI WHITE & AJ JOHNSON
During the early stages of his career, Michael Jai White worked as a fitness trainer. One of his clients was "House Party" actress AJ Johnson and their relationship developed into more as time went on.
Johnson was first to show romantic interest in White and it caught him off guard. He had no idea she felt that way about him. He only realized she was serious when she flew him out to see her and didn't book a separate hotel room for him.
7. LANCE GROSS & ANGELA SIMMONS
Back in 2011, Lance Gross and Angela Simmons sent rumors swirling about a budding romance after being spotted having breakfast together in Los Angeles. It's conceivable that they were just two friends hanging out, as both went on to experience the highs and lows of love and marriage.
8. DRAKE & SZA
SZA and Drake dated in 2009, even though Drake's acknowledgment of their relationship in his song "Mr. Right Now" caused a bit of confusion about the timing.
While the lyrics in Drake's song said that they dated in 2008, SZA later clarified that the date difference came from creative adaptation since '08 rhymed better than '09.
9. GINUWINE & CLAUDIA JORDAN
While Claudia Jordan appeared in Ginuwine's music video "Only When You're Lonely," they were also in a relationship early in 1997. Even though their love didn't last, the pair remained good friends.
10. KAMALA HARRIS & MONTEL WILLIAMS
Before Kamala Harris married Doug Emhoff, she had a relationship with the well-known talk show host Montel Williams. However, Harris insisted when she recently shared the news that it was no big deal.
11. KEITH POWERS & SAWEETIE
While Saweetie now finds herself in a relationship with Quavo, she once dated the actor Keith Powers. The rapper dated Powers for four years before their relationship landed on the rocks. 
In related couples news, WWE star John Cena is officially off the market after he married Shay Shariatzadeh in a secret ceremony on October 12, 2020, much to the surprise of fans.
Cena, who had a romance with Nikki Bella in 2018, and Shariatzadeh, had been dating for more than a year, and they never announced their engagement before getting hitched.