Teyana Taylor's Daughter Junie Melts Hearts as She Cleanses Herself with Sage in a Cute Video
Teyana Taylor recently shared a cute video of her oldest daughter, Junie. The four-year-old melted hearts as she cleansed herself with some burning sage.
Teyana Taylor's daughter, Iman "Junie" Shumpert Jr., is the sweetest child and the latest video posted on the singer's Instagram page shows how she maintains her lovable energy.
The "Google Me" singer posted a heartwarming video of Junie cleansing herself and the area around her, which featured a sitting Buddha statue.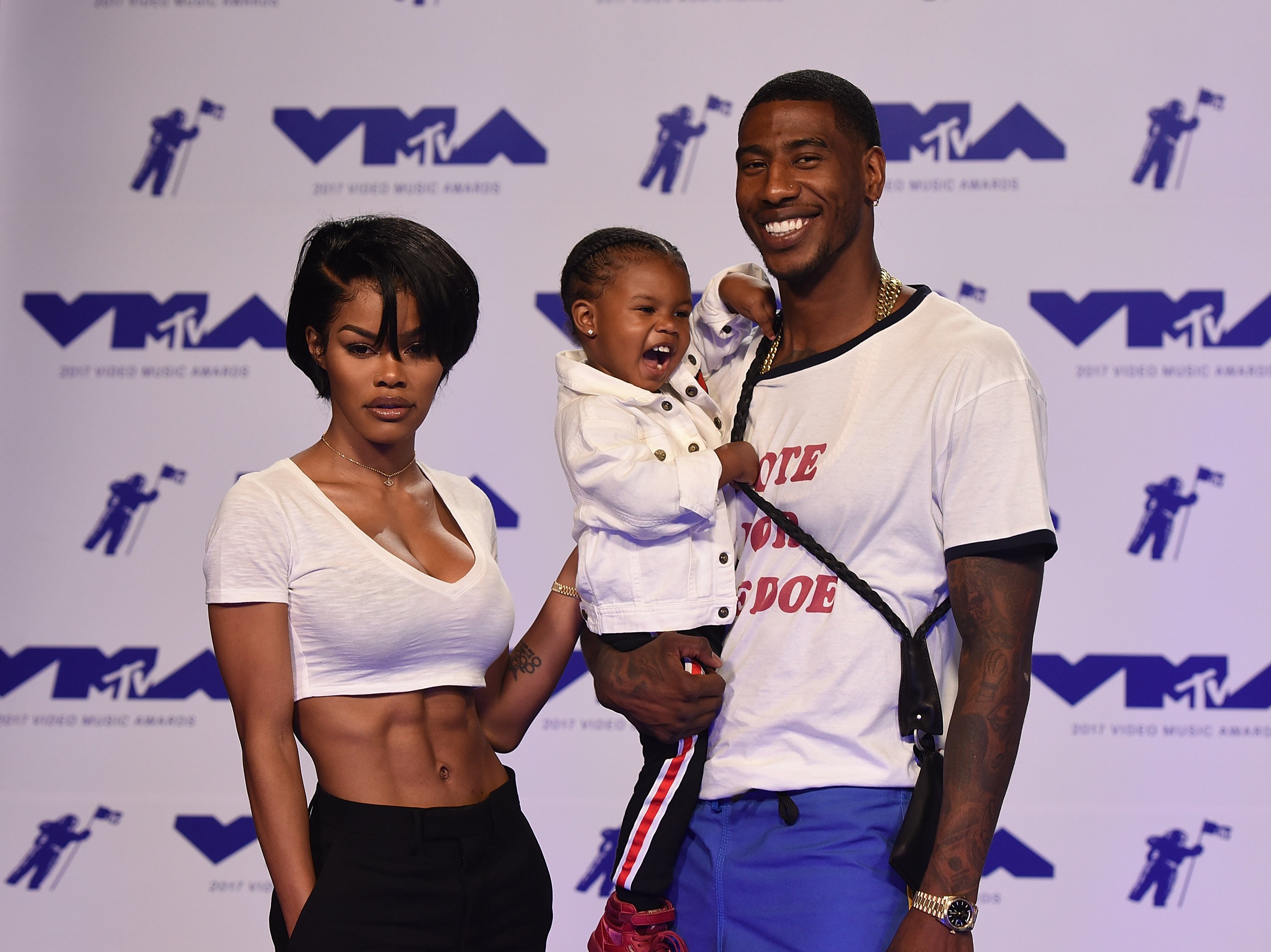 In the video set to Erykah Badu's song "Hello," Junie could be seen holding a burning sage and waving it around her face before proceeding to spread it to the surrounding area.
Junie was dressed in a cute grey and pink dress, and her hair was styled in shoulder-length braids with beads. Taylor captioned the post:
"This girl never [ceases] to amaze me, I love me some her ? #mommysbiggirl will be 5 very soon, can y'all tell Junie to stop growingggggg so fast on me?!!!"
Fans were taken by the little girl's calming actions in the sweet video and took to the comments section to express their awe.
One fan gushed, "Yaaas zen baby? cleanse ya space girl? love it," while another commented, "Yes baby burn away any toxic & negative energy." 
It's no surprise that Junie practices such soothing rituals since her mother has previously posted about herself partaking in similar practices.
Taylor didn't realize she was in labor until it was too late.
Before delivering her second child, the "Gonna Love Me" singer posted a photo of herself meditating outdoors while getting some much-needed sunshine.
Taylor and her husband, NBA player Iman Shumpert, welcomed their second child, Rue Rose, on September 6. Interestingly, Rue Rose was delivered at the couple's home just like her big sister, Junie.
However, Junie's home birth wasn't planned as the actress didn't realize she was in labor until it was too late. Iman delivered his first child while medical personnel helped over the phone.
While basking in the joy of motherhood, Taylor still found time for her first love, music. Earlier this year, she released her anticipated third album, titled "The Album."
Forbes touted "The Album" as Taylor's formal reintroduction. The intro song featured Shumpert's 911 call on the day that the singer unexpectedly went into labor while the video for "Wake Up Love" announced the singer's pregnancy to the world.