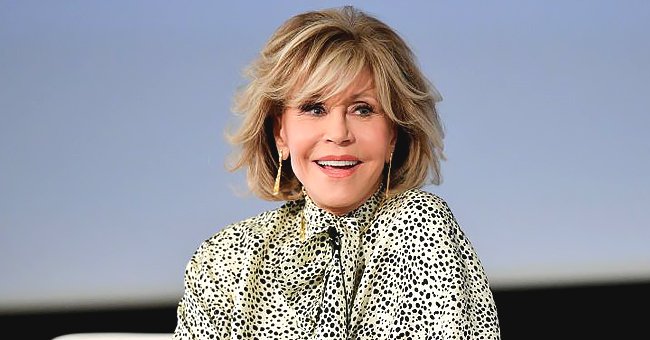 Getty Images
See Jane Fonda's Stunning Christmas Tree That Took Her 2 Days to Make

The famous actress posted photos of her impressive and beautiful Christmas tree on her blog. He also explained some of the different decorations that fill the tree.
Jane Fonda, 82, is a renowned American actress with a long and varied career in the entertainment world. She has been a book writer and has edited aerobics videos, but the most interesting thing is her side as a political activist.
On her blog, Fonda shares various topics and of course, she couldn't ignore posting some images of her extraordinary Christmas tree. The tree appears to be located in the corner of the study, with a library on one side and a large glass door on the other.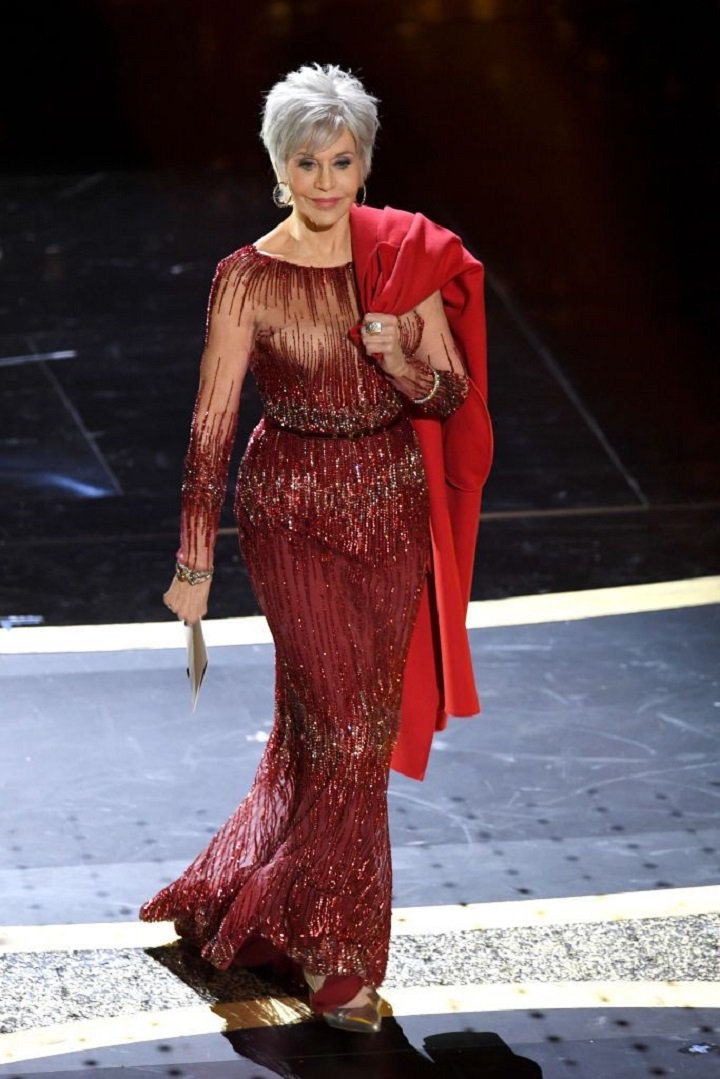 Jane Fonda speaking onstage during the 92nd Annual Academy Awards at Dolby Theatre in Hollywood, California in February 2020. I Image: Getty Images.
The beautiful natural and big trees are decorated with toys, lights, bows, and Christmas decorations that each tell a story. It is truly a Christmas tree that anyone would like to have in their house.
Fonda explained the meaning and origin of some of the ornaments that cover her Christmas tree, as it is a tree with many memories. The decoration is white and red, like candy canes, highlighting in the first place the soldiers who are already part of the army of ornaments.
WITH OR WITHOUT LIGHTS
The large tree looks stunning in the corner, both without the lights on or when fully lit. Also as a plus, Fonda pointed out some of her favorite ornaments and the history behind them.
Like a nativity scene inside a glass globe, which is one of the oldest and always shines on every year. There are also fun decorations, such as a leprechaun made up of a green ball or a martini glass, to decorations made by herself or with her grandchildren.
KIM AND KHLOE KARDASHIAN
Kim managed to divide her fans into those who adored her unusual decorations and those who clamored for something more traditional. From a tree with only lights and no ornaments to all-white decorations, she always makes something different.
Khloe for her part breaks with tradition in choosing and decorating her Christmas tree with a surprising pink tree! A stunning choice that has fascinated her little one-year-old daughter.
HOLLY WILLOUGHBY'S SISTER AND MEGAN MCKENNA
Willoughby has said that his sister stands out for her elaborate and beautiful Christmas decorations. This time the colors are chosen were silver and winter blue, which made the star of This Morning dance around the tree.
McKenna is one of the celebrities who chose to start Christmas decorations early. The X Factor: The celebrity contestant said that after spending a whole day off decorating her home, she created a gorgeous winter wonderland.
AMANDA KLOOTS AND MARIAH CAREY
Kloots chose to decorate her home early to start raising her spirits this, her first Christmas with her loving husband Nick Cordero. Cordero died of Covid-19 a few months ago, she is drawing strength, especially for her little son.
The Queen of Christmas began with her
decorations very early
on November 1st. Carey warned her fans with an Instagram post that it was time to start listening to "All I Want for Christmas."
Please fill in your e-mail so we can share with you our top stories!