Elliot Page Gets Love from Mark Ruffalo, Anna Kendrick and Others after Coming Out as Transgender
"Umbrella Academy" star Elliot Page received an outpouring of love and overwhelming support after coming out as a transgender person on Tuesday. Stars like Anna Kendrick and Mark Ruffalo had sweet words for her.
Elliot Page isn't going to embark on his new journey of identity thanks to the unwavering support of his Hollywood colleagues, who have shown their solid approval of him on social media.
After coming out as a transgender person on Tuesday, an array of celebrities have showered the "Umbrella Academy" actor with lots of love and encouragement as they lauded his courage.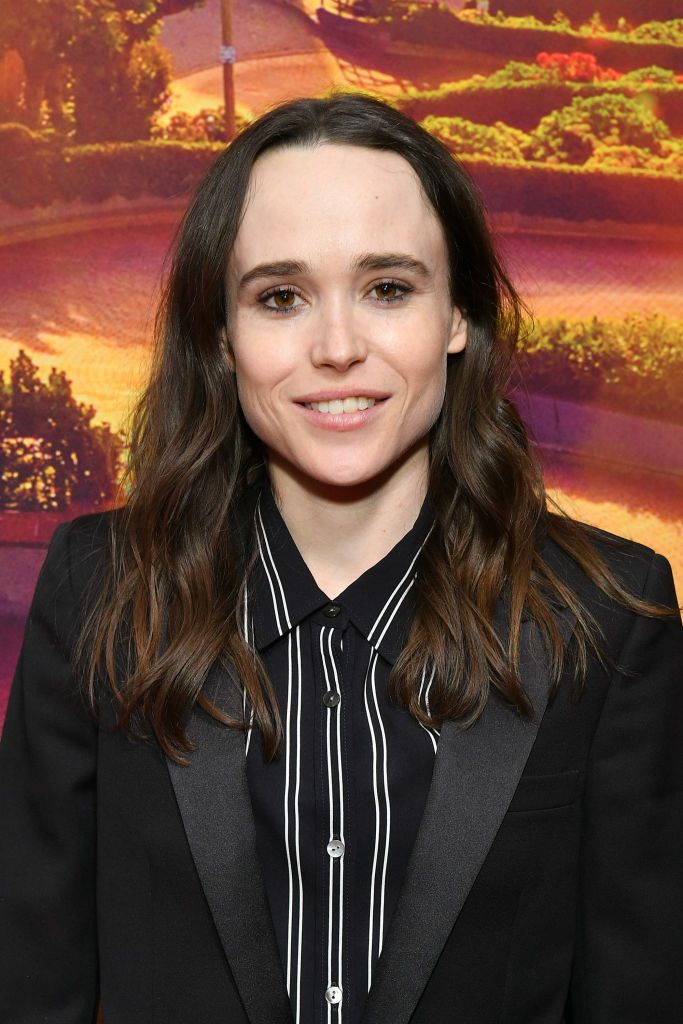 Famous bassist and singer Mark Hoppus, who plays for the band, Blink-182, led the outpour of love with a congratulatory message in a reply to Page's touching statement on Twitter. 
Hoppus mentioned that although he had never met the actor before or even knows him personally, he was touched by his compassion and courage. He then pledged his love and support to Page. 

Ellen DeGeneres, a strong ally of the LGBTQ+ community, proudly celebrated Page, calling her a friend and revealing that the "Juno" star's strength, honesty, and courage inspires her. Marvel star Mark Ruffalo lauded Page on his new milestone, writing:
"Congratulation, Elliot, in committing to the full expression of yourself and being so open and candid about it. You have made this world a more tolerant and loving place..."

Ruffalo concluded, noting that Page was an exemplary public figure. Actress Olivia Munn simply expressed her support for the 33-year-old with a heart emoji, letting her know that she loves him.
Page, formerly known as Ellen Page, came out as a transgender person with the pronouns he/they.

"Pitch Perfect" star Anna Kendrick got emotional about Page's coming out statement and praised his words for being "beautiful and eloquent," before explaining the effect it had on her. 
Kendrick mentioned that Page's gesture reminded her that she could remain courageous and joyful even when things scare her. She concluded, sending her love and well-wishes to the actor with multiple heart emojis. 

Other celebrities, including Alyssa Milano, Mia Farrow, Natasha Lyonne, Ross Matthews, Kumail Nanjiani, Patricia Arquette, James Gunn, and many more, proved to Page that they had her back.
Her hit Netflix show, "Umbrella Academy" Twitter page also showed their support, declaring that they were proud of her as they described her as a superhero and wrote that they love her.
Page, formerly known as Ellen Page, came out as a transgender person with the pronouns he/they in a lengthy heartfelt and candid statement on social media. 
She wrote that she felt lucky to have arrived at this point in her life and deeply appreciated those in the community who have supported and inspired her all the way
The Oscar-nominee expressed his joy at finally fully loving and embracing himself before getting candid about the array of mixed emotions felt. The "Inception" star wrote:
"I also ask for patience. My joy is real, but it is also fragile. The truth is, despite feeling profoundly happy right now and knowing how much privilege I carry, I am also scared."
Page noted that he was scared of jokes and violence while shedding light on the discrimination and hate faced by people of the LGBTQ+ community, citing compelling statistics to back her words.
He concluded his write-up, mentioning how much he loves that he is queer and trans before sending hope and love to others in the community who have ever suffered discrimination, urging them to never give up. 
December 1, 2020
In 2014, the actor came out as gay and has been happily married to celebrity choreographer Emma Portner for two wonderful years. They are both strong advocates for the LGBTQ+ community.