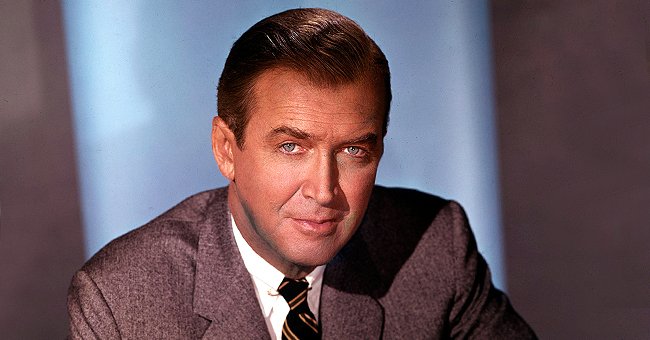 Getty Images
Closer Weekly: Jimmy Stewart's Daughter Opens up about Her Late Dad in a Candid Interview

Kelly Stewart Harcourt shared fond memories of her father, the multi-award-winning actor Jimmy Stewart, who became ranked as the second-most-popular performer of all time.
Jimmy Stewart had an extraordinary acting career that spanned more than five decades. He won hearts, awards, and admiration in spades, and as the annual broadcasts of "It's a Wonderful Life" draws near, his daughter Kelly took a trip down memory lane as she fondly remembered him.
The classic film, in which Stewart starred as George Bailey, was his favorite. It took the darkest hours of Bailey's life for him to realize how much the people around him in Bedford Falls really care about him.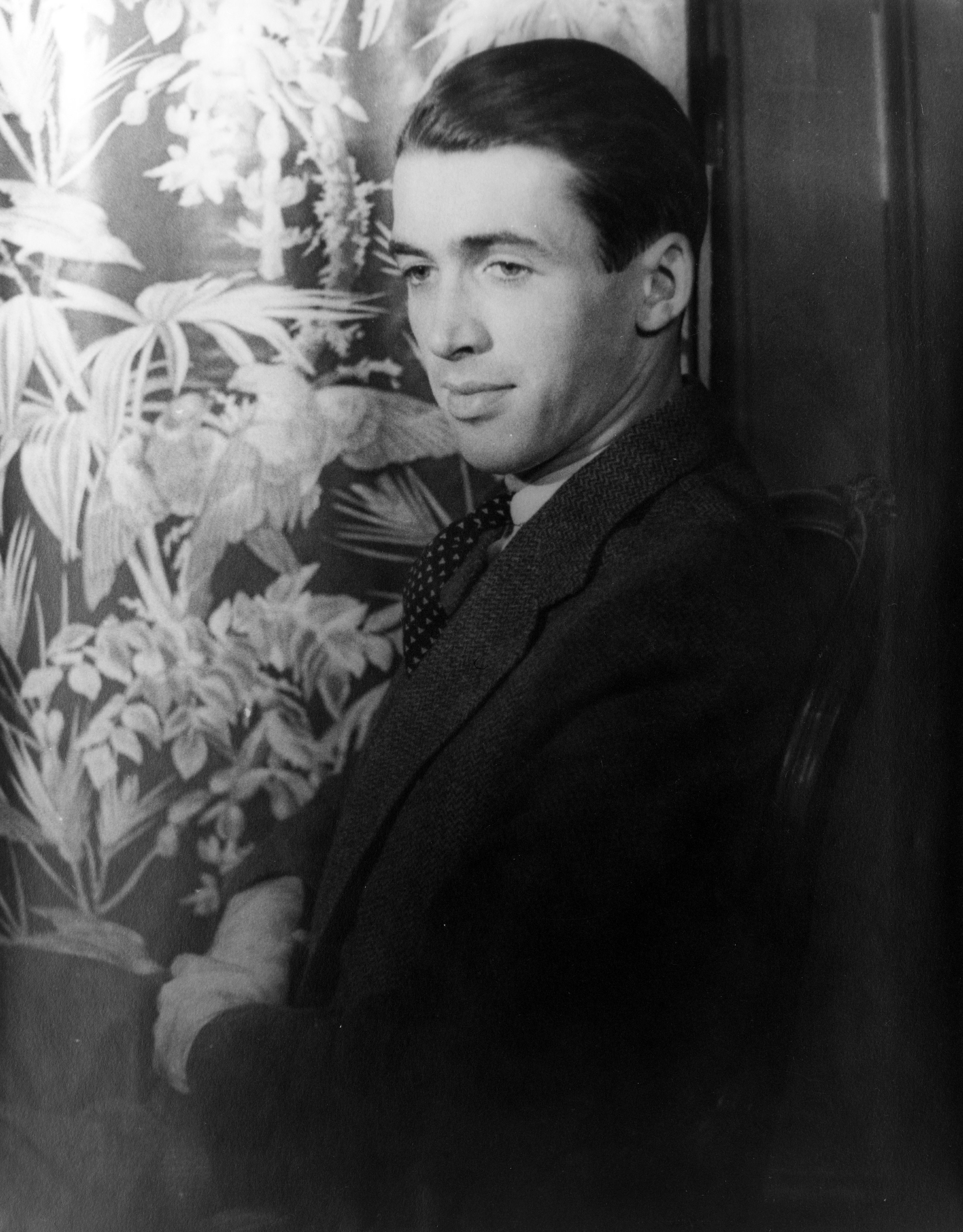 A portrait picture taken of Jimmy Stewart on 15 October 1934. | Source: Wikimedia Commons.
IT'S SANTA!
Stewart made sure his family knew how much he loves them, especially over Christmas time. The reverie over "It's a Wonderful Life" reminded Kelly of their Christmas in 1958 spent in Hawaii.
Kelly, who now works as an anthropologist, and her sister were in their bedroom when Stewart came through the door dressed as Santa Claus. They were stunned at the sight of the legendary figure but soon realized that it was dad under the costume.
A LONGTIME A-LISTER
The road that led Stewart to Quigley poll's second all-time favorite performer, coming in behind John Wayne, began in 1939 with his role in "You Can't Take It With You," and "Mr. Smith Goes to Washington."
In 1941, Stewart won his first of just about every film award imaginable. Dusting out competition like Laurence Olivier in "The Philadelphia Story," he earned an Oscar for Best Actor.
TAKING WORK HOME
Despite his various projects as a popular actor, Stewart, who died in 1997 aged 89, rarely took work home with him. But when Steward did, he had a specific work process.
"Dad sat in a big comfy armchair that had a matching footrest, and no one else ever sat in that chair when (he) was home. When he was working on a movie, he would sit with the script in his hands and his lips moving, saying his lines to himself. He never said anything out loud," Kelly recalled.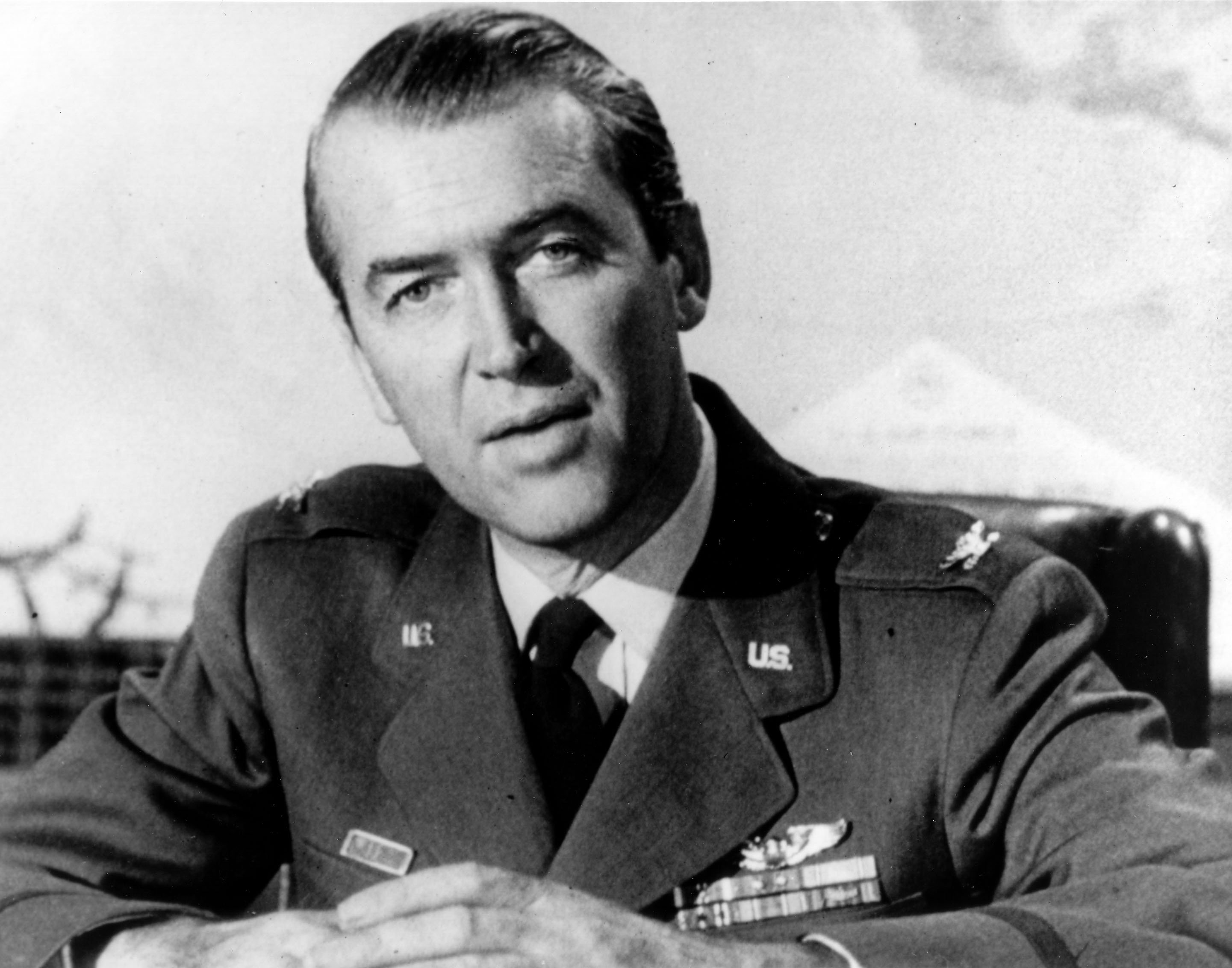 Jimmy Stewart while serving in the Air Force during the 1940s. | Source: Wikimedia Commons.
STRONG SENSE OF DUTY
Stewart had already made it big in Hollywood when the Second World War broke out. His father served in the first, and the actor's sense of duty led him to enlist. During wartime, experiences changed him, as pent up rage made him a more daring actor upon his return.
The legendary actor served with the Army Air Corps and flew bomb raids over enemy territory. During one tough mission, in particular, an anti-aircraft shell blew a hole out of the plane right between Stewart's legs.
HIS FAMILY
With a clear view of Germany every time Stewart looked down, they made it back to the base four hours later on only three working engines. After the war, in 1947, Stewart met Kelly's mom Gloria McLean at a Christmas party.
The pair married and had four children, Kelly included, and his family became the center of his life. During an interview in 1985, Stewart called what he experienced a truly wondrous life, as his family continuously brings him "enormous" joy.
ANOTHER LEGEND LOST
Relatedly, the world said a final farewell to Sean Connery, another legendary actor who died on October 31, at the age of 90. The actor is famously known as James Bond, portrayed the spy between 1962 and 1983.
A multi-award-winning knighted actor, Connery, passed away while asleep at home. According to the actor's death certificate, a combination of age, pneumonia, and arterial fibrillation was the cause.
Please fill in your e-mail so we can share with you our top stories!