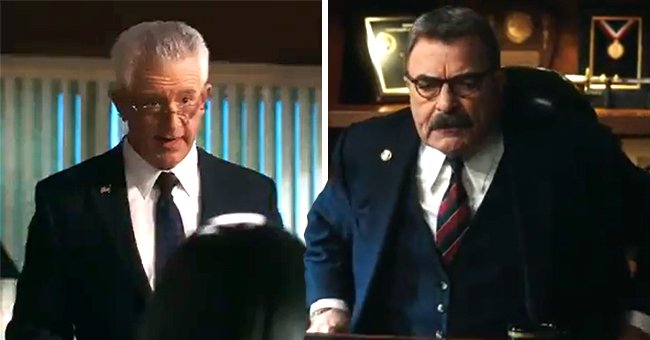 Twitter/BlueBloods_CBS
Here's Why 'Blue Bloods' Fans Aren't Happy with Season 11 Teaser Released Ahead of the Premiere

"Blue Bloods" fans air their concern and disappointment on social media at a dramatic teaser released ahead of the premiere of season 11.
The much-anticipated premiere of season 11 of "Blue Bloods" is drawing closer with each passing moment. However, before the grand moment unveils itself, the show's creators decided to whet fans' appetite for the last time.
Yesterday, the CBS show released a nerve-racking teaser to commemorate the upcoming premiere. In the 39 seconds clip, Frank Reagan (played by Tom Selleck), was seen in his office with a somber look on when his door was opened.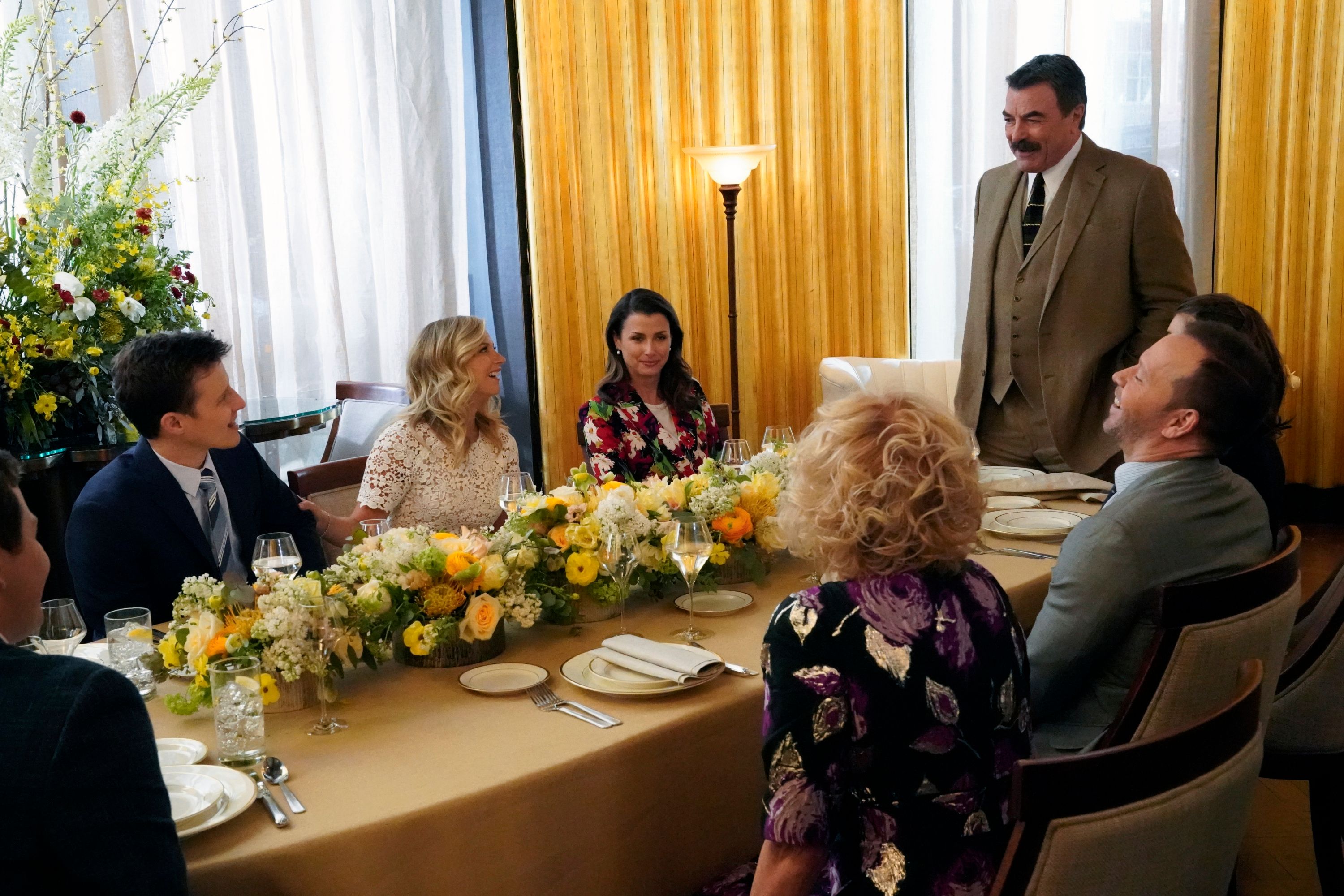 The cast of. "Blue Bloods" on set on April 02, 2019. | Photo: Getty Images
In enters his assistant with a letter in hand, and he begins reading it. It turns out the note was a letter of resignation addressed to Mayor Chase to be effected on the last Friday of the month.
Fans can be assured to expect intense storylines surrounding each member of the Reagan clan.
The chilling and dramatic teaser, however, didn't sit too well with many fans who felt heartbroken at the thought of Reagan resigning as the commissioner of the NYPD police. A concerned fan wrote:
"WHAT Frank Reagan resigning? Please tell me this is just a joke! Or the usual end of term resignation then rehire situation! "
The user continued noting that the Police department would be nothing without Frank's supervision. Another viewer expressed her sadness, declaring that the show's loyal fans can't face the world without their commissioner.
One fan also wrote that things are not looking so good in the upcoming season. This isn't the first time a teaser of the police drama has caused an uproar among fans on social media.
Last week, a promo trailer was released that showed Whoopi Goldberg conversing with Frank, informing fans that she will appear in season 11.
However, many viewers didn't appreciate the idea, writing that although they anticipated the new season, it would be better off without Goldberg. The seasoned entertainer isn't a new face on the show.
She debuted in season 6 as New York councilwoman Regina Thomas and reprised the role in season 8. It is believed she would do the same for season 11 in an episode that adresses the current police brutality.
According to reports, fans can be assured to expect intense storylines surrounding each member of the Reagan clan to continue from where they left things in season 10.
For Frank, apart from his desire to resign due to the uprise of an anti-police climate, he is grateful for a second chance to reconnect with his late son Joe Reagan through his recently-discovered son, Joe Hill.
Hill, however, is burdened with taking on the responsibility of being a Reagan or hiding his true identity from the world. Danny Reagan is expected to rethink his way of policing and turn a new leaf.
At the same time, Erin's ambition to replace District attorney Samar Charwell if he is found guilty will be explored. Season 11 of "Blue Bloods" will air at 10 p.m ET/PT on CBS on Friday, December 4.
Please fill in your e-mail so we can share with you our top stories!