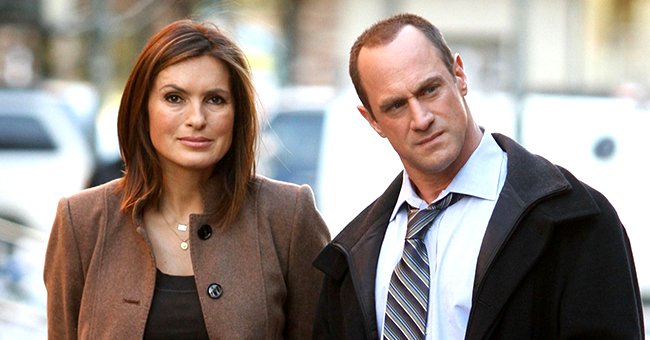 Getty Images
Mariska Hargitay Gives Peek at 'Law & Order: SVU' Reunion with Chris Meloni and Fans Are Ecstatic
Mariska Hargitay shared a sneak peek into a Zoom meeting with her fellow castmates and the production team. One co-star brought a smile to fans' faces, and we also got caught off-guard by seeing him.
Mariska Hargitay gave a peek at the "Law & Order: Special Victims Unit" reunion with Christopher Meloni, and fans are ecstatic about it. It was refreshing to see him with the team once again.
Hargitay wrote a cryptic message about her reunion and said, "Well…that happened…." The post garnered over 130,000 likes. On Zoom screengrab, you can see the team looking comfortable in their homes.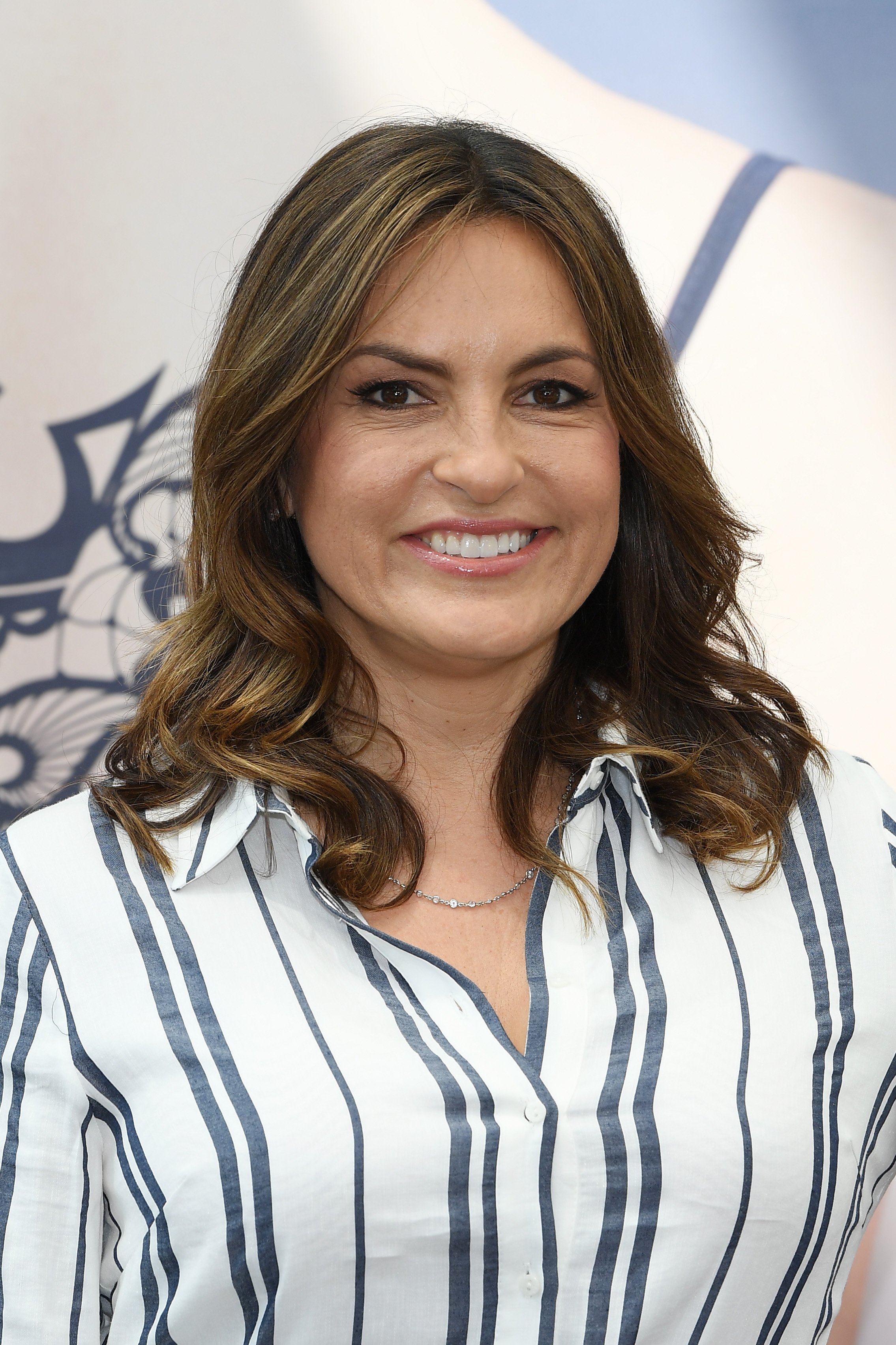 Mariska Hargitay from the series "Law & Order: SVU" attends a photocall during the 58th Monte Carlo TV Festival on June 17, 2018 in Monte-Carlo, Monaco | Photo: Getty Images
Fans took to the comments section on Instagram to express their excitement for Meloni's possible return. "Consider the internet…broken!!!, said one user while another added, "OMG Chris" with heart eyes emojis.
Another user exclaimed, "Love to see Chriska!!" which is a combination of Meloni and Mariska's first names. One user asked, "Do my brown eyes see Stabler!!! #Itsabout2BLit.

Fans react to Mariska Hargitay's tease of Chris Meloni's comeback on SVU Reunion | Source: Instagram/@therealmariskahargitay
Hargitay, who plays Captain Olivia Benson, teased fans with Meloni's return to "SVU," although Universe has not formally addressed it. The actress could not hold back her exhilaration as she posted a Zoom photo on social media.
According to Today, the team gathered on Zoom for a recent show script table reading featuring Meloni. In the photo, the franchise creator Dick Wolf also joined the team for the script reading.

Fans react to Mariska Hargitay's tease on Chris Meloni's comeback on SVU Reunion | Source: Instagram/@therealmariskahargitay
Meloni's return to the upcoming new season of the NBC drama is getting closer, according to Entertainment Online. The actor played Elliot Stabler for 12 seasons before leaving the series.
On Twitter, showrunner and executive producer Warren Leight posted a similar picture and wrote that they had a pretty good read-through. This confirms that the virtual reunion was officially in the pipeline for the long-awaited reunion between Benson and Stabler.

Fans react to Mariska Hargitay's tease on Chris Meloni's comeback on SVU Reunion | Source: Instagram/@therealmariskahargitay
In September, Entertainment Online reported, "Law & Order" Universe's return to NBC while new changes had been made to "Special Victims Unit" and "Organized Crime" at the time. The production planned to leave the unintended season 21 finale behind.
The plan came about when they had to address what is currently ongoing with the coronavirus pandemic, with the coming spin-off been delayed until 2021. Leight addressed the situation on social media and said that a lot has changed since the shutdown.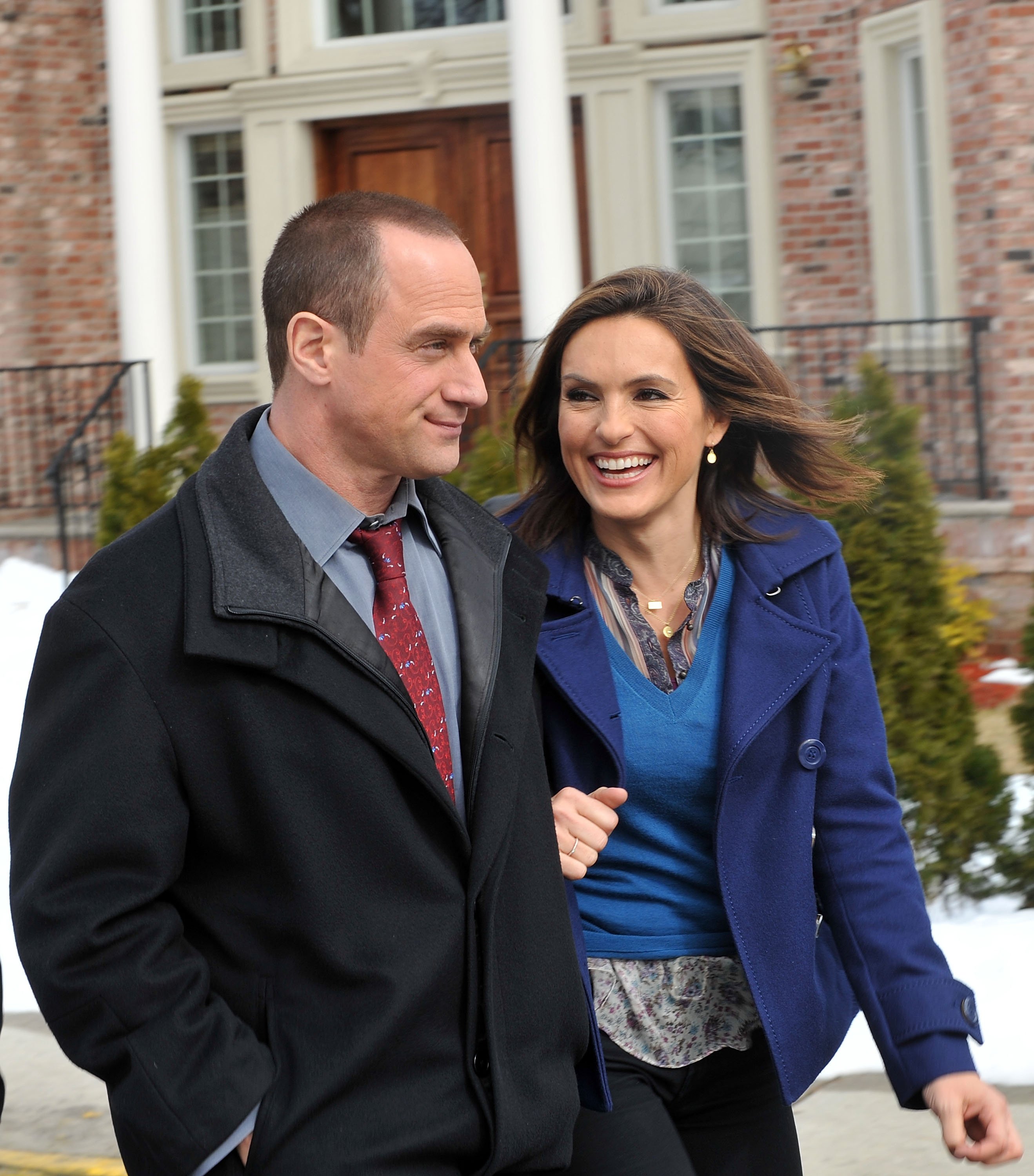 Christopher Meloni and Mariska Hargitay on location for "Law & Order: SVU" on the streets of Fort Lee, NJ on March 4, 2010 in Fort Lee City | Photo: Getty Images
According to TV Line, the production team is re-arranging their plans and bringing back familiar faces, "SVU" has also touted Barba's return to the show in the new year. Barba's character as former ADA Rafael Barba is played by alum Raul Esparza.
NBC took to Instagram to share the good news on his return and said that they have something good for the fans to look forward to. Barba will return to "SUV" Season 22. Esparza joined the crime drama early in Season 14 and exited midway through Season 19.
Please fill in your e-mail so we can share with you our top stories!