50 Cent Poses with Mystery Woman in Matching Black Head Masks — Who Is She?
50 Cent shared new adorable snaps of himself posing with a mystery woman with whom he rocked matching head masks, leaving many fans curious.
Legendary rapper and music mogul 50 Cent recently caused a stir on social media after sharing photos of himself cozying up to an unidentified woman.
The pictures saw 50 Cent donning a black Givenchy T-shirt, which he accessorized with a big gold necklace and a black head mask revealing only his eyes and lips.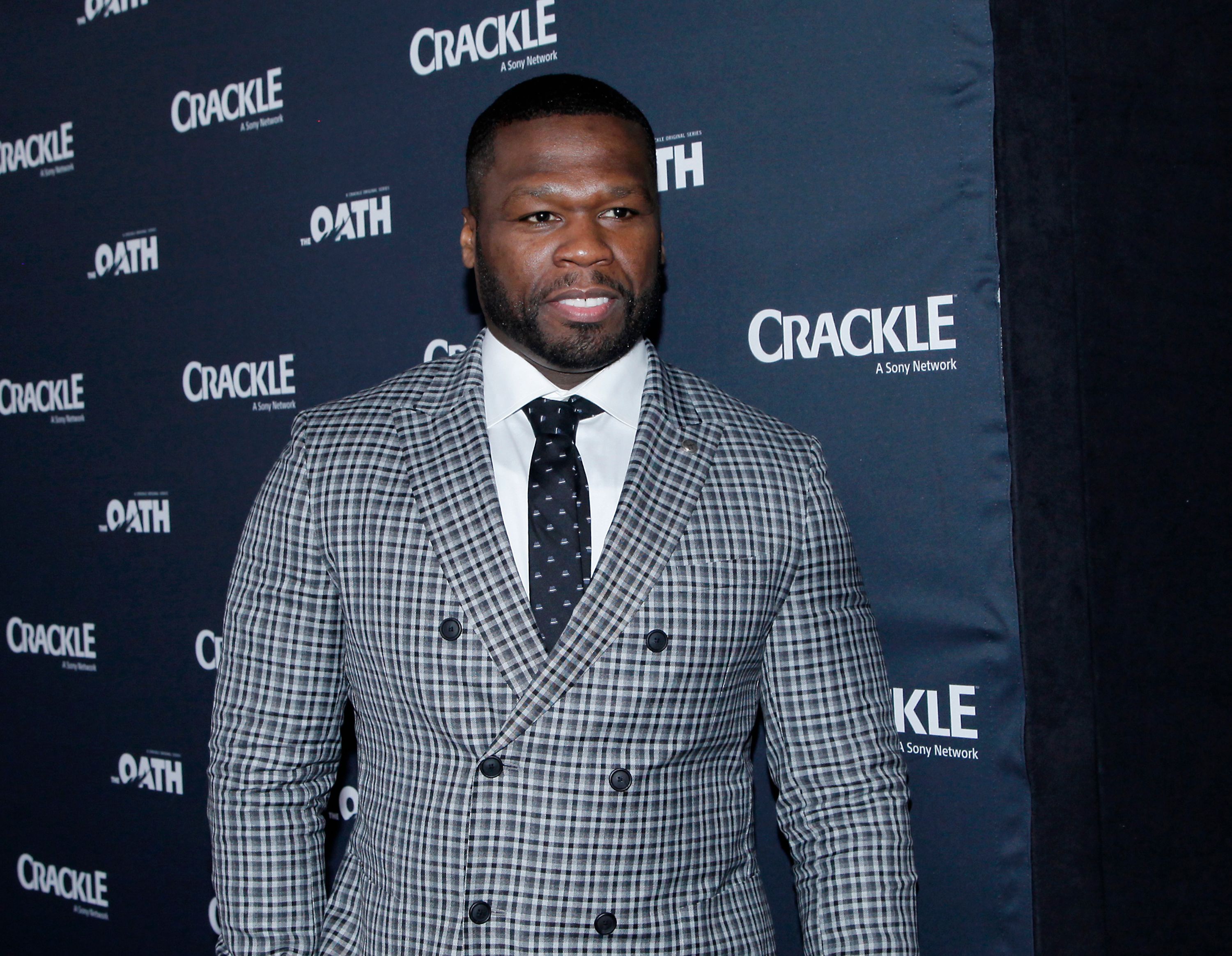 50 Cent's mystery partner in the picture also rocked a black T-shirt and matching head mask. Just like the rapper, she accessorized her outfit with a Cuban gold necklace.
The post featured three pictures of the duo, showing 50 Cent nuzzling up against the mystery woman and another showing him with a cigar.
The last slide saw the woman sweetly resting her head on 50 Cent's shoulder while posing for the camera. The adorable pictures were accompanied by a caption that read:
"This how we answer the door for dominos, you know the vibes. #bransoncognac #lecheminduroi"
Fans and followers of the rapper were quick to flood the comments section with compliments for the pictures, with some guessing who the woman might be.
While some users simply showed admiration for the post by dropping heart emojis, others asked 50 Cent to marry the mystery woman, hinting that it might be his girlfriend, Jamira Haines.
50 Cent expressed no hope for his older son's relationship to improve.
Fans' interest in 50 Cent's love life is no surprise as the rapper has made a name for himself, both as a music icon and a businessman. With the impact he has had on many, it is only normal for fans to want to see him settled, considering that even at 46, the rapper has never been married.
Despite being single, 50 Cent is a father to two children, 24-year-old Marquise Jackson, whom he shares with Shaniqua Tompkins, and 8-year-old Sire Jackson whom he welcomed in 2012 with model Daphne Joy.
Though 50 Cent dotes on his youngest son and always treats him to several luxury items, the rapper has been estranged from Marquise.
Reports have it that 50 Cent and Marquise struggled with their relationship since the latter was ten because of a feud the rapper once had with Tompkins over his $1.5 million New Jersey home.
While speaking to Guardian earlier this year, 50 Cent expressed no hope for his relationship with his older son to improve. For the rapper, it is too late to mend broken pieces.
50 Cent explained that even though he loved his son, he let go of hope for reconciliation when Marquise was grown enough to make better decisions.
While the rapper might have no love for his oldest son, he evidently has plenty of love to give to his mystery woman who had many talking.